We're in your area of business.
Check us out and see.
Whether you're a restaurant, religious organization, or scrapbook business, you do a lot. You need more time in the day. And you watch expenses carefully. Constant Contact is dedicated to helping you build stronger relationships with your audience through email marketing, online surveys, and event marketing. So you can go back to doing what you do best: serving your customers and members. See how we've helped others like you—your colleagues, or maybe even your competition—to succeed.
See who's using Constant Contact and why
Newsletter
Palatine Chamber of Commerce
Read success story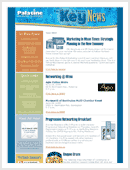 Newsletter
Communiqué Public Relations
Read success story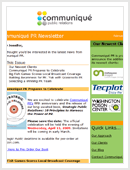 Event Invite
Finale Desserterie & Bakery
Read success story