Board games offered a much-needed reprieve from screen time during the pandemic, and they're likely to remain a family favorite in the future! No matter what technological advances come our way, friends and family alike love spending time bonding over a great board game.
Do you have a great game to sell, but you're not sure where to start with board game marketing? Don't worry! This article will cover tips for entertainment marketing, including:
Top 5 board game publishers for inspiration
Finding your target audience
Launching your board game website
Creating a social media presence
Launching a Kickstarter
Get the expert marketing advice and tools you need to increase visits and word of mouth.
Top 5 board game publishers for inspiration
You can gain valuable insights and inspiration by looking to the top board game publishers. According to Technavio's Global Board Game Report, the top five board game publishers in the world include:
Asmodée Editions is a French board game publisher that launched in 1995. Since the creation of its '90s classics — including Jungle Speed, Wooly Bully, and The Werewolves of Miller's Hollow — Asmodée has risen to the top of the board game industry.
Aptly named, Goliath is one of the largest toy and game companies in the world. Its claim to fame includes Robofish, Gator Golf, Wordsearch, and many more. Goliath is truly an international company, conducting business in the US, Europe, Australia, Canada, and Hong Kong and exporting games to more than 70 countries worldwide.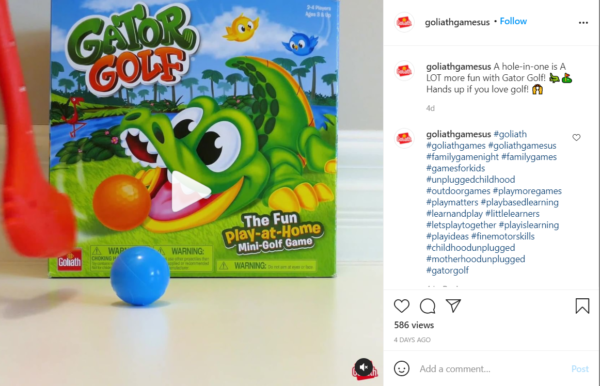 Grand Prix International has headquarters in Thailand, but this international business sells games all over the world. Beyond selling games, GPI also provides game design, product sourcing, and game manufacturing services.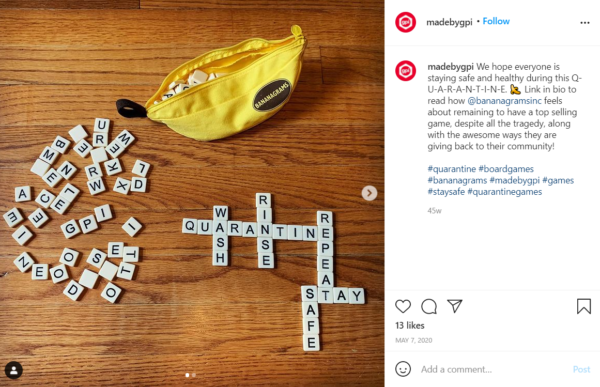 Hasbro is a mammoth toy and game company that produces games like Monopoly, Trivial Pursuit, and Sorry. In their partnership with Avalon Hill, they have a hand in creating the cult hit Dungeons and Dragons. With such high-profile games in their domain, Hasbro is a mainstay among top game publishers.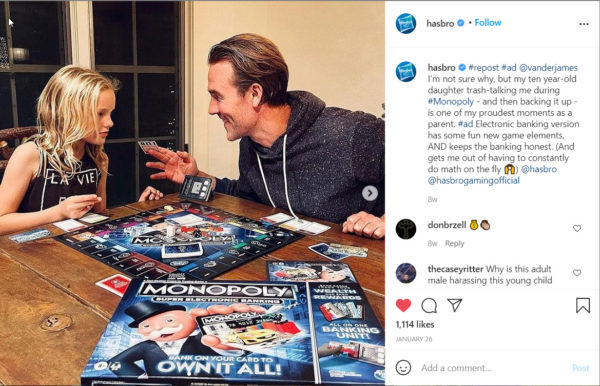 Ravensburger may be best known for its jigsaw puzzles, but it also creates Labyrinth — which has sold over 13 million units — and a series of Jurassic Park games, among many others.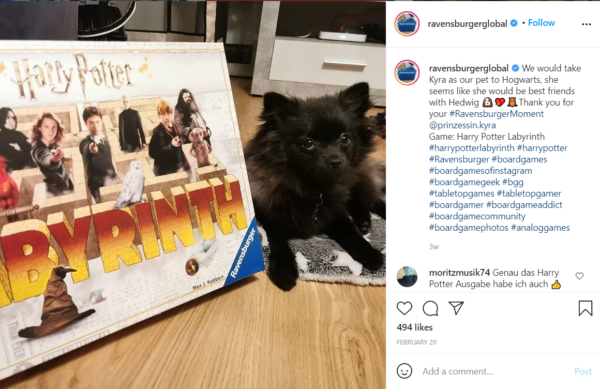 Finding your target audience
Before you get started launching your board game idea, you should have a clear vision of who your audience is. More than many industries, board games often appeal to very niche audiences. Consider Dungeons and Dragons. D&D is no doubt a cultural phenomenon, but its audience is hyper-specific. This game is marketed to communities of like-minded fantasy aficionados versus individuals.
Because board game marketing can be so specific, it pays to take your time to truly understand your target audience. It is a great idea to create a consumer persona or profile to flesh out your ideal customer. To develop your profile, ask yourself:
Who will want to play this game?
Who do you want to play this game?
How old are they?
Where do they live?
Does this game inspire community?
What other games might they like?
It helps to research similar or related games and note what you love — and what you don't love — about their marketing strategy. You can later use the unique behaviors and traits of your audience to shape your email marketing campaign ideas. Use email list segmentation to customize your email marketing for specific sections of your audience.
Launching your board game website
Building a website is a great way to promote your new board game. Make it compelling, easy to navigate, and mobile-responsive so it can be enjoyed anywhere. Your website is a great place to establish branding and generate buzz around your game. For community-driven games, your website is the perfect platform for posting exciting content, links to communities, and more.
Creating a board game website provides you with the space to start a blog. Your blog can serve as the cornerstone of your content marketing strategy — which involves generating content that promotes your product. Beyond building community and generating buzz, a blog can help boost your search engine optimization when you use your keywords wisely.
Creating a social media presence
Social media marketing is the next frontier when it comes to promoting board games. As you saw from the top five game publishers, having an active social media presence is an important part of selling your board game. Social media channels give you the space to connect with potential customers and show off your game in action. To create an effective social media presence:
Build multiple channels
When building your social media following, it helps to use more than one channel. Popular platforms include:
Use analytical tools
You can step up your social media marketing efforts by using social posting and monitoring tools to gain insight into your customers and their needs.
Pay for ads
One way to gain more visibility on social media is to pay for Facebook and Instagram ads.
Launching a Kickstarter
Crowdfunding platforms are a popular way for board games to gain monetary backing — and valuable buzz. Kickstarter is a highly active crowdfunding platform, and its users love to back compelling new games. Because of this, launching a Kickstarter allows you to start building a community around your board game before it is even available for purchase.
With easy-to-use survey capabilities, you can acquire email leads and valuable information about the strengths and weaknesses of your new board game. Show investors that you are listening to their feedback to establish a strong base of future customers.
Board Game Marketing: Takeaways
Board games provide a fun and often wholesome escape for people of all ages. As a creator, you want to provide this sense of escapism to as many people as possible, and board game marketing is the key. Ultimately, your primary goal should be to tailor your efforts to the consumers you had in mind when you created your board game.

Equipped with inspiration from top game publishers and ideas to market your game, are you ready to get started? If you need more time to explore entertainment marketing, you can read The Download, a free marketing guide for arts and culture creators.

Share with your network