Instead of waiting on a seemingly endless hold for customer service, many customers are currently opting to use online customer service chats. Live chats and other conversational touchpoints are also being used in marketing efforts. This conversational marketing option often leaves customers feeling heard, as 85% of customers report high satisfaction ratings for live chats. But what is conversational marketing, exactly?
Read on to learn more about how you can use this emerging trend to benefit your company and more, including:
‌What is conversational marketing?
‌Key benefits of conversational marketing
‌Conversational marketing strategies
‌Start improving your bottom line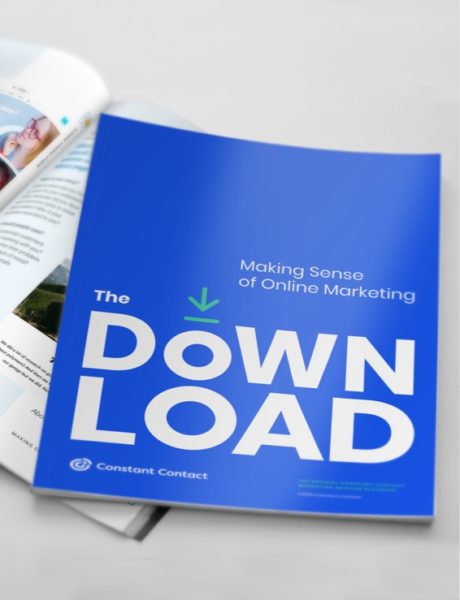 Not sure where to start with marketing? That's why we created The Download.
The Download is the ultimate practical, step-by-step guide to online marketing. In this free guide, we'll show you how people find you online and how to set yourself up for success to meet your business or nonprofit goals.
What is conversational marketing?
Conversational marketing refers to any method your company uses to engage in a dialogue with customers. Along with live chats, which are often used in lead prospecting and customer service interactions, conversational marketing can include SMS marketing messages and chats and live customer service through social media.
5 key benefits of conversational marketing‌
Traditional methods of lead generation, including email marketing and online contact forms, make it easier to find potential customers. But conversational marketing takes it several steps further, giving your business some key benefits.
1. It helps you better assess your customers' needs
Unlike other sales funnels, conversational marketing lets you start building a relationship with potential customers. Since you can engage in a dialogue with potential clients, you can better assess their needs and devise strategies for meeting them.
Through these conversations, you develop an understanding of your potential customers. You can use these interactions to improve your products, tailor your marketing, and develop content that resonates with your audience.
2. It provides a quality customer service experience
What is conversational marketing if it can't help guarantee that your customers get the customer service they desire? In a recent survey, 68% of respondents said that they were satisfied with chatbots that answered their simple questions.
With a live chat tool, you can provide higher quality service to your existing customers, enabling them to answer questions that aren't readily answered on your website.
3. You are likely to make more sales
Lead generation tools like online forms often include a lag time between when your potential customer reaches out and when your sales team contacts them. Even if you're prompt about returning emails, there is still a chance that a lead could lose interest before you get back to them.
Conversational marketing tools, including SMS messages and chatbots, let you respond to potential leads as soon as they contact you. Many customers prefer these tools to other automated tools like virtual phone representatives, as indicated by 40% of internet users.
4. It helps you help your customers
One drawback of ecommerce is that your clients don't have access to a salesperson while they're shopping. Most customers (88%) won't return to an online shop after a bad experience.
Conversational marketing tools like live chat improve the overall experience, allowing customers to ask questions and get answers in real-time. You can use chatbots that use AI, or artificial intelligence, to mimic the human shopping experience, giving your clients a better shopping experience and reducing their likelihood of abandoned carts.
5. You're available all the time
In the digital age, customers are used to 24/7 customer service. If they're using your product in the middle of the night, they want someone to help them if it stops working properly. Live chats and other conversational marketing tools use artificial intelligence to handle common customer problems whenever customers need help.
Constant access is also important when your business has clients all over the world. Your international clients may be in a time zone that is hours ahead of yours. Conversational marketing tools help these customers reach your company when it's convenient for them.
‌Conversational marketing strategies
Simply having a good answer — to the question, "What is conversational marketing?" — wouldn't be enough to help you implement it in your business. You need to know how to implement strategies like the ones below to implement conversational marketing into your services.
Add a live chat to your website
The most common form of conversational marketing is live chat. Most live chat platforms feature chatbots that serve as the first line of sales. Some companies offer a button on their websites that customers can click to initiate a live chat. Others have a chatbot programmed to pop up whenever a potential customer is on the site.
Whichever option you choose, make sure that the chatbot is visible so people can find it if they have questions.
Personalize your messaging
With conversational marketing, you can be available all the time. You can program your chatbots and other conversational marketing tools to respond to inquiries no matter what time it is during the day. But people prefer personalized messages rather than generic answers. Companies like Tidio, BotsCrew, and Peerbits offer chatbots that can be made to sound personal. ‌
Make sure your chat tool feels personal. Tailor its tone and responses to match the way you sound on your other marketing platforms. These chats should sound like a conversation with an actual person and add value to your clients.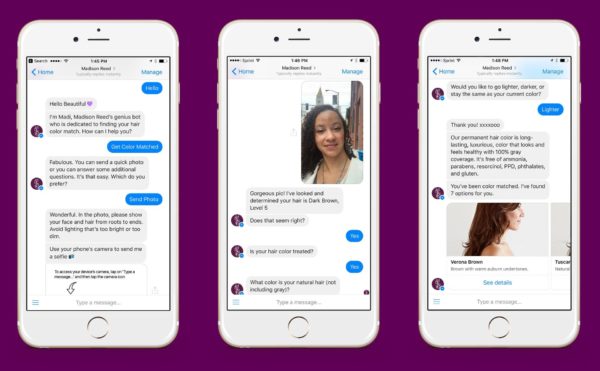 Monitor your chats
Even though your chatbots can be automated, conversational marketing is all about fostering a relationship with customers. While you can automate your live chat tools, there is still a human element to conversational marketing. For clients whose questions are more in-depth, you should offer human support.
Monitor your chat tools regularly in case someone has a question your bots can't answer. You are using these tools to build a rapport with potential and existing clients. Make sure they understand that you are accessible to help them meet their needs.
Don't replace your other digital marketing tools
Using conversational marketing strategies to generate leads and improve customer service can take up a lot of your time, but don't focus on it and then neglect your other relationship-building tools. Email marketing, social media marketing, and other digital tools should supplement conversational marketing platforms, offering a more well-rounded messaging strategy. ‌‌
Start improving your bottom line
Once you've decided to use conversational marketing to boost your business, the first thing to do is strategize. Figure out what you want to accomplish, whether it's better customer service or a better understanding of your customers. Choose a provider to help you add a live chat or SMS chat tool to your website and have their customer service team walk you through the process. Develop messaging that sounds personal and matches your overall tone.

Getting familiar with conversational marketing is just one way to increase the likelihood of higher-quality leads and retain customers. Take charge of your company's growth by learning more about online marketing. For more information on conversational and other forms of marketing online, check out The Download.

Share with your network