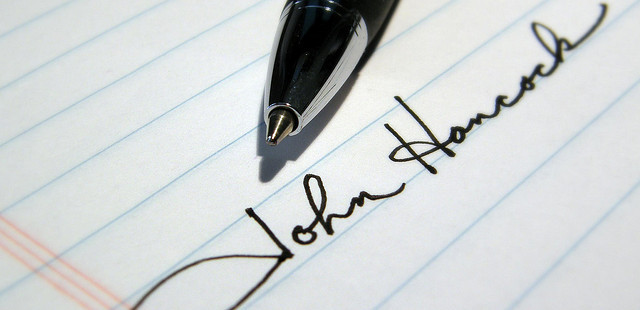 Let's start at the start (as I've found that's always the best place to start). Email newsletters are an AWESOME way to promote your business, brand, sports club, band or anything. Social media is great for all these things too but that means you're only doing half the job.
EVERYONE is on the internet and we're all fighting for a tiny little bit of space to promote the awesome things we do (and Facebook's algorithms have a naughty tendency to hide the stuff that you want to be seen). Having an email newsletter is a direct line to the people who care about what you do. And that's why it's so important to encourage people to sign up for your newsletter. If someone makes the effort to do this, then you know that they're really ready to engage with your business. Hopefully this blog will give you a few ideas on how to persuade people to do so!
Here are my awesome tips on how you can grow your email list:
Give people an incentive
We do this regularly on our Facebook Page at Awesome Merchandise. We use an app persuade people to go to it by offering a prize, like an AM t-shirt. To enter, people need to fill in their email address, and bingo, you get a new person in your gang and they have a chance at winning something awesome! We'll be doing this again in the next couple of weeks, using a custom-designed shirt from We Three Club. Hopefully, we'll make some new internet friends and we'll keep their emails in a separate list so we can tell them about future competitions. And don't think you need to give something away every week. You could run a MASSIVE giveaway once a year with the aim of getting a few hundred sign ups. Think about that one! Whatever you do, make it entertaining. Being boring sucks.
Make them feel special
You don't always have to provide an incentive, especially if your marketing budget is small.  The joy of social media is that it's free (mainly) and you can capture people's imaginations without spamming them.
A simple post telling your fans and followers that they can get your news or promotions first if they sign up for your newsletter will always work. People like the feeling of being part of a special group and getting the scoop before anyone else. I guess that is kind of an incentive, but it doesn't cost you anything! Make your social posts interesting and dynamic and people will sign up. Guaranteed.
Don't miss opportunities
Here at Awesome Merchandise, we provide bands with their promotional merchandise. And we've noticed that sites like Bandcamp, where you can add your music, or Big Cartel, where you can add your merchandise also collect email addresses. Make your fans on sites similar to these know they can hear your news regularly by signing up to your newsletter.
Get the basics right
Do you have all the basics covered? Here's what they are:
1 – Make sure you have your newsletter sign-up form taking pride of place on your website.
2 – If you're at events, make sure you have sign up forms.
3 – Do you have a shop? Get that iPad/clipboard next to the till!
4 – Maybe you can add the newsletter sign-up details onto your invoices (along with your social links)
5 – Are you an online retailer? Add links to sign up at the checkout.
6 – Don't forget to blog about your newsletter! Tell people why they should sign up and how much fun they're going to have! Don't just spend ten minutes on the blog… put a few hours in and make it the best you've ever done. My top tip: I am going to put a newsletter sign-up form at the end of every blog post I write – I write three to four blogs a week – so hopefully this'll add a few more subscribers!
Look for new ways to do things and to improve systems that you have in place.
To sum this up: it's kind of simple really. Make sure that you don't spam people, just show them that you're awesome and entertain the hell out of them! You'll then be well on your way to having a mail list full of happy people!
Have awesome ideas of your own to get more subscribers? Share them with me in the comments below.
Is email marketing right for you?
See why smart small businesses use email marketing to drive more business. We'll show you exactly what it can do for you, and ten tips to get started.
Get your Guide!
By entering your information, you permit us to reach out to you in the future.