Tutoring can be an amazing source of supplemental — or even primary — income. Particularly in today's climate, many parents and students worry about falling behind. Some students may be looking ahead toward entrance exams and applications for college or graduate school. Students at all levels and in various markets may need a little extra guidance, which makes this the perfect time to learn how to start a tutoring business from home.
This article will take you through your first steps:
Developing a basic business plan
Financial and legal planning
Marketing your tutoring services
With a tutoring business, you can have the satisfaction of working with students in individual or small-group sessions. In addition, private tutoring allows you to place a higher monetary value on your time and expertise than is possible within an institutional framework.
Stay connected to students, families, and staff with expert marketing advice and all the tools you need, all in one place.
Developing a basic business plan
The first step to starting any business is the business plan. Depending on your vision, you may prefer a detailed roadmap, or you might want a leaner outline that allows you to get started more quickly. No matter which route you choose, you'll need an executive summary that covers certain topics.
Problem and solution
The first step in creating a business plan for your tutoring business is identifying the opportunity you want to seize. What problem or need will your business answer and how?
Problem
Instead of generalizing the importance of tutoring, start to develop your focus from the beginning. What gap in student education can you fill?
During and after the disruptions of the pandemic, you might be able to bring a particular age group up to grade level. Perhaps you want to offer small-group sessions at a discount to lower-income communities, or you might choose to maximize profit potential by entering the highly lucrative industry of ACT and SAT tutoring.
You can combine specialties and create new ones in any fashion that you choose. You can also expand into other areas as you get going, but giving yourself direction helps ensure that you channel your energy productively.
Solution
How will you fill the need you've identified? In other words, what kind of services do you intend to offer, and why will these services be effective?
As you craft your solution, think about why your potential customers should choose your tutoring business over another. Will you be a value option, or will you draw on an impressive background to present yourself as an elite service?
Can you offer flexibility when it comes to schedule or format? Do you intend to provide locals with in-person sessions, or do you need to figure out how to start a tutoring business online? Do you intend to bundle sessions?
Consider the following aspects of your business:
Teaching style
Personal expertise and credentials
Session format and packages
These elements will influence both the structure and price of your services.
Market
Who is your target market (or markets), and what access do you have to them?
Your specialty will largely determine your market. Start with the students you hope to teach, and narrow your market from there. For example, do you intend to focus on a particular school or district, or are you hoping to attract a more diverse array of clients online?
Competition
What other local tutoring businesses or similar online companies are currently in operation? Figure out where they overlap with the services you intend to provide. How much do they charge, and for what?
Once you've identified your competitors, think about what differentiates your tutoring business. What makes you the better option?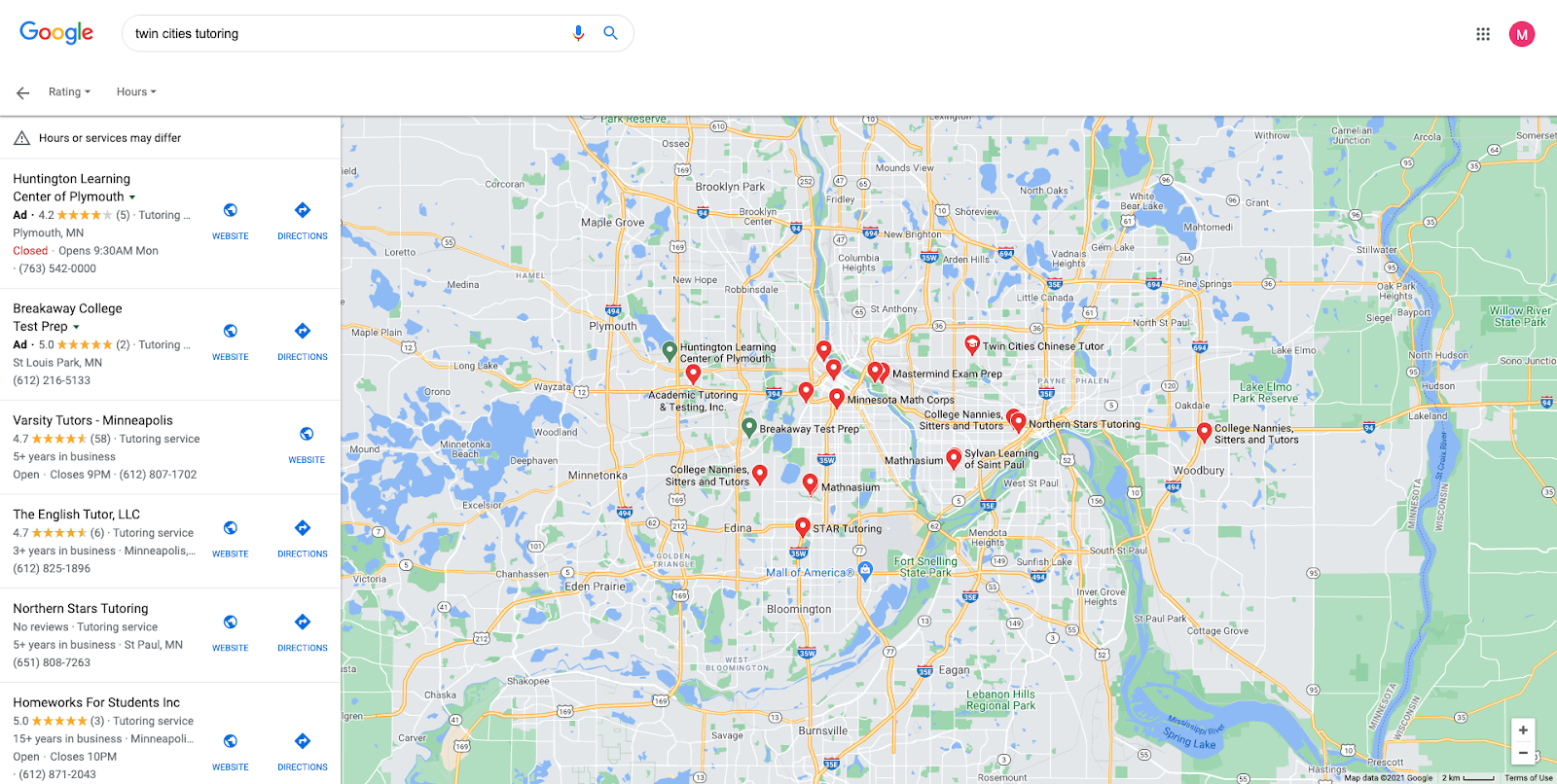 Expectations
As you plan, consider what you can reasonably expect to make in the first couple of months as you get your tutoring business off the ground. How many students can you accommodate? How many can you attract? How much will you charge?
Also, think about the period of time after you've learned how to start a tutoring business and put these first steps into practice. How will you grow your business, and what are the necessary conditions for that growth?
This section of your business plan should blend your goals with realistic constraints and timelines for success. Don't be afraid to aspire, but allow for reasonable challenges and setbacks.
Financial and legal planning
Once you have an executive summary for your tutoring business, it's time to take care of the financial and legal requirements.
Business structure
As a sole proprietor, you can get started right away, but it may benefit you to set up a limited liability company. You can talk to a tax accountant about your options and the requirements and benefits of each company structure.
Legal considerations
The permits and licenses you need will depend on both your business structure and your city or county. You can research these online or set up a meeting with a small business lawyer.
Check into local small business organizations as well. These often have the resources and information you need to get started.
Budget
Your tutoring business's success depends on your ability to set and sustain a budget.
First, you should decide whether you intend to pursue your tutoring business full-time or continue to work while you build it up. If this will be your sole source of income, determine your living expenses and make sure that you can cover them by tutoring alone.
Some questions to ask when setting the budget for a new tutoring business include:
What tools, materials, and equipment do I need?
Do I intend to hire other tutors from the very beginning?
Do I need a dedicated space, or do I intend to run the business from home?
Are there start-up costs associated with the business structure I've chosen?
While you want to stick to your budget, that doesn't mean that the budget should be a completely static thing. You should continually review it, reevaluating as you discover hidden costs or new opportunities.
Marketing your tutoring services
Word of mouth is invaluable when starting a tutoring business, and you should take advantage of your network to get the word out. Don't stop there, though. Clever digital marketing can make the difference between a small side hustle and a new career.
1. Set up your website
The right website helps your target clientele find you. It also gives you the credibility of a professional "storefront," inspiring customer confidence.
Make sure that your site is:
Mobile-optimized
Easy to navigate
Informative about your background and services
Set up to capture the information of potential customers
You don't need to be an experienced web designer to get started. Use a website builder to get polished results regardless of your previous experience.
Once you have your site set up, add a blog or develop subject-specific content that you're willing to distribute free of charge. Content marketing will help you attract and retain an audience of potential customers.
2. Grow your lists and use email marketing
You will need to capture client information to use one of the most important marketing tools available to education businesses: email marketing. With the right tools, you can segment and automate your efforts to make them as effective and efficient as possible.
3. Leverage social media to reach parents and students
Social media marketing can be intimidating for small business owners, but it doesn't have to be. All you need is a plan. Pick a primary social media platform and start posting material that:
Increases awareness about your business
Prompts engagement through entertainment or information value
Drives specific action, such as subscribing to your email list
Don't be afraid to get creative with your posts. A memorable meme or short video of test-taking tips can generate outsized results.
Tutor away!
You now know how to start a tutoring business. While you will continue to develop your aspirations alongside your operations, that's all you need to get started: a basic business statement, financial and legal planning, and a little marketing know-how.
Constant Contact makes marketing for the education industry easy. For more great advice, read The Download: Making Sense of Online Marketing for Education.