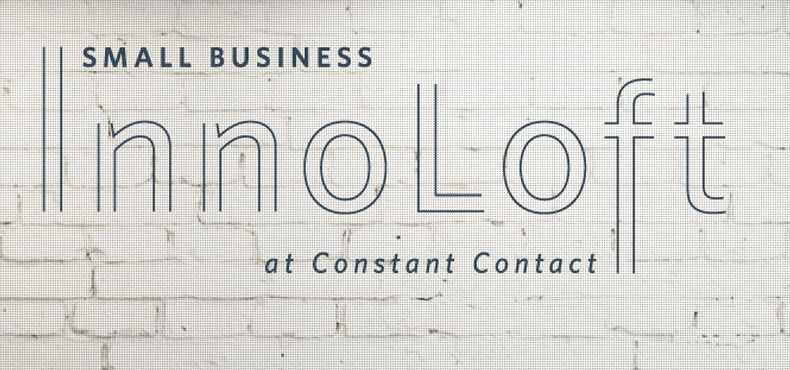 Constant Contact's Small Business Innovation Program, our new accelerator program designed to support entrepreneurs and startups as they solve problems for small businesses, is wrapping up its first class at the end of this month.
The four startups selected for the inaugural class have worked closely with the Constant Contact Innovation Team, participating in workshops, tutorials, Q&A sessions with local experts, product testing, and plenty of other activities during their four-month stay with us.
One of the biggest benefits that the program offers to each selected startup is $10,000 for marketing initiatives.
The ways in which they decided to allocate their newfound marketing budget varied widely from company to company, based on their respective stages of development and position within their market.
Here are the ways that some of the Innovation Program startups invested their marketing budget:
mosaicHUB: mosaicHUB, which helps small businesses find the right service providers for their business needs, opted to invest the funds into bolstering their SEO and online advertising initiatives. With the assistance of Constant Contact's marketing team, they plan on focusing on Facebook and LinkedIn Ads specifically, as well as better developing content based on their website activity.
HourlyNerd: Innovation Program pilot HourlyNerd, which connects businesses looking for expert counsel from top consultants worldwide, wanted to build awareness amongst their target audience and convey what makes them different from more traditional consultant services. HourlyNerd decided to use the marketing dollars they received from the Innovation Program to sponsor the Procurement Leaders Forum, a high-profile business management conference in Boston, which allowed them to introduce their brand to the right people.
OmniLync: OmniLync offers a point of sale data capturing technology for small businesses, and they decided to launch a new initiative with one of their most important customer segments: liquor stores. They invested the additional marketing dollars into a consultant with experience in managing and executing new objectives with partners and merchants, ensuring initial success with their new project.
The results so far have been very promising.
While HourlyNerd and OmniLync have gained the benefits of raised awareness and a well-run new project, respectively, mosaicHUB CEO Mary-Alice Miller noted that the additional marketing dollars have helped her company tackle a project they had on their docket for some time.
"Producing high-value content based on website activity has been a goal of ours for a while, and we're thankful we now have the additional resources provided by the Innovation Program to pursue it fully," said Mary-Alice Miller, founder and CEO of mosaicHUB. "Constant Contact's marketing team has been so great in helping us lay the foundation for a strong SEO and content strategy going forward."
As a small business with a limited marketing budget, you know how important it is to make the most of the funds you have available.
You can't risk investing in marketing projects that may not offer the returns you're looking for. Luckily, there are budget-friendly marketing tactics you can use to reach new customers and build relationships with your existing customer base.
With the holiday season fast approaching and the New Year right around the corner, now is the perfect time to start laying out your marketing plans and making decisions about how you'll invest your marketing dollars in the weeks, months, and years ahead.
Hopefully the stories of how some of the participants in our Small Business Innovation Program spent their marketing stipend will give you some inspiration.
And if you or anyone you know is working on an awesome product or service that helps small businesses, let us know!
We are now accepting applications for the second class of the Small Business Innovation Program. The second class is scheduled to start in February!
Find out how you can participate in the program and submit your application today.