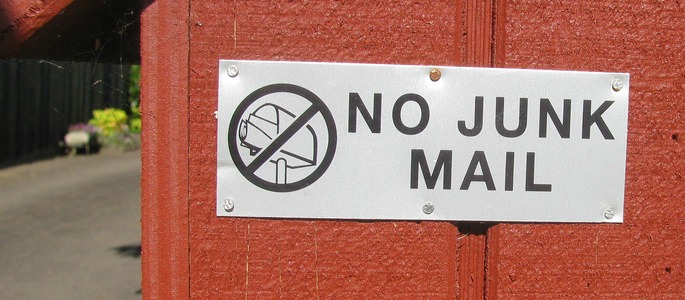 Editor's note: This post comes from our Constant Contact UK office. You can view all the posts from our UK team here. Or connect with us on Facebook and Twitter.
"Join Our Mailing List", "Sign Up For Our Newsletter". Really?! Is that going to make you want to sign up? It's not working on me.
Having a sign up button or link on your website is good, and ideally you want to have it nice and clear on every single page, but in these days of email overload you have to be smarter than that to get people to join your list.
It's not about your newsletter…
People don't really want to hear your company 'news', they want to hear about things that matter to them.
Let's face it, other people's company news is boring to us. It's like your friend who insists on telling you about their dreams in excruciating detail – unless that dream features us, we just don't care.
I'm not saying that you shouldn't share snippets about company happenings with your subscribers – it just shouldn't be all you tell them, and you HAVE to make it relevant to them.
It's what's in it
What people DO want is information that is of value to them, and if you can figure out what that is, you can go from a snooze-letter to a fuze-letter.
A fuze-letter (remind me to trademark that!) is something that lights a spark for your reader, and that spark is an emotional one. These emotional sparks could be desire, intrigue, happiness, jealousy, sadness, shock, or any other emotion you can think of.
It's the contents of your newsletter – the ones that provoke the emotional spark – that people will sign up for.
It's about benefits for the reader
Look at your last newsletter. Do you think your readers felt they benefited from receiving it? Be harsh in your assessment – don't hold back.
I'm not saying that every email newsletter you send out needs to solve all your readers' problems, but you want them to feel that they gained something from receiving it.
To offer the right benefits you have to know your audience
Of course, the perception of a benefit will vary. Some people would be excited to see early screenshots for a new computer game, but that would tune me out. However, if you could get me inside information about future trends in social media and wearable technology I could well start drooling in anticipation.
Listen to your audience and see what they respond to. Checking your Constant Contact reports is a great way to do this. What links do they click on? Which subject lines lead them to open your emails? There's a wealth of information in there waiting for you.
Final note: benefits are not always financial
Time and time again I see small business owners go through the thought process of creating something of benefit to their readers, and the vast majority leap for a special offer or money-off coupon as being the answer.
You can use discounts, sales and specials as points of interest, but unless your whole business model is delivering offers to people, I recommend caution.
If you provide too many offers, people won't buy without them and you have quickly and effectively devalued your brand.
Money and emotion are both huge drivers, and, contrary to common assumption, money is not the strongest one.
Go forth and create emotion!
How to you encourage people to sign up for your email newsletter? Let us know in the comments. 
Is email marketing right for you?
See why smart small businesses use email marketing to drive more business. We'll show you exactly what it can do for you, and ten tips to get started.
Get your Guide!
By entering your information, you permit us to reach out to you in the future.