Many budding entrepreneurs dream of starting a business but don't know where to begin. If you're dreaming of ditching the corporate world and becoming your own boss, you might be looking for online business ideas.
There are many potential opportunities online, including consulting, design, freelancing, and ecommerce. An estimated 2.14 billion people worldwide shop online, and you need to pick a product or service they're looking for. Use these suggestions as a starting point to identify your talents and passions and move forward with your own idea. This article explores:
Why you should start an online business
‌Eight in-demand online business ideas
‌How to start an online business
‌Simple steps toward getting started
Ready to do more business with email marketing?
Why you should start an online business
Online shops can be less risky than other startups. They're often relatively inexpensive to start, they're flexible, and you can work from anywhere as long as you have a good internet connection.
Many online industries are growing, and there is a wide variety of business niches available for people of all interests and talents. For example, marketing consulting has grown steadily by 2.6% on average for the past five years. You can make use of your talents and interests to help your customers.
8 in-demand online business ideas
‌1. Ecommerce
Ecommerce is a growing market. In 2021, about 18.1% of worldwide retail sales took place online, which is expected to keep growing. Online shopping websites like Shopify, Etsy, and Squarespace make it easy to host and market an online store.
Do some preliminary research on different types of ecommerce shops and business models. You can operate with a warehouse full of merchandise, or you could go with drop-shipping, where you don't get the inventory until someone makes an order.
Research different ecommerce niches and the types of merchandise you might want to sell. A little up-front research can improve your chances of long-term success.
2. Social media consulting
Online business ideas don't have to be strictly product-oriented. Many services can also be offered online, including social media consulting. With millions of potential customers on social media every day, many companies use it as a core component of their marketing strategy.
If you're an expert on creating posts that resonate with users, going viral, and getting new followers, your services are in demand. Start consulting to help your clients boost their online presence and build better relationships with their customers.
3. Online tutoring
Even before the pandemic turned parents into teachers who assist their children with online schooling, tutoring was a growing industry. In 2019, online tutoring generated $4.81 billion globally. Many parents now see the benefit of online tutoring more than ever as they work on getting kids back up to speed.
If you're an expert in any academic subject and know how to distill complicated information for students, consider tutoring.
Assess your subject expertise and pick a target market that matches your skill level. If you're a master of languages, start tutoring high school students in a foreign language. If you're skilled at complex math, work with undergraduate students.
4. Virtual assistant
As companies shift away from in-person operations to remote work or hybrid models, many managers, corporate officers, and entrepreneurs find themselves in need of virtual assistants.
If you're a highly organized person with experience managing schedules, answering emails, scheduling and organizing meetings, and other administrative duties, you might consider offering your expertise to remote workers. You can help people with administrative tasks and allow them to focus on their clients and projects.
5. Virtual accountant
Accounting is an in-demand service for solo entrepreneurs and other small business owners. If you're a credentialed accounting professional, consider freelancing and taking on a mix of remote workers and customers with physical offices.
If you specialize in niche areas like tax accounting and planning, you have even more to offer your clients. With an abundance of cloud-based accounting software, you can work from home for many of your projects. 
6. Online personal training
Even as lockdown restrictions ease, many people have warmed to the idea of using a digital personal trainer. In fact, online training has doubled in popularity over the past year. Personal training is a popular business idea for health-conscious people who want to pass their passion for fitness on to others.
‌If you're good at teaching people how to get in shape and motivating them to keep going, set up a studio and find new clients. Online business ideas don't have to confine you to online clients. You can livestream classes through a variety of platforms or offer in-person training.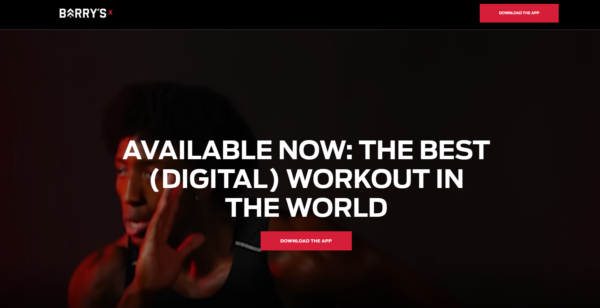 7. IT consulting
The tech market continues to grow, and its outlook over the next few years is strong. As new technology enters the market, entrepreneurs and other management team members have several new tools to run their businesses smoothly. Companies are increasingly dependent on technology from cloud-based computing to software as a service (SaaS) apps.
With all this tech in the workplace, glitches are bound to happen. If you're a technology expert, go into virtual IT. Help solo entrepreneurs and other small business owners solve their technology problems to run more efficiently.
8. Content writing
Content marketing is a great way to improve search engine optimization (SEO) and make businesses more visible online. Blog posts, tailored social media posts, and video scripts are how companies build relationships with customers. But writing takes time away from running a company.
If you're a wordsmith with expert knowledge of SEO, become a content writer. Your services will help business owners stay on top of their digital marketing without neglecting their daily responsibilities.
How to start an online business
Once you assess your talents and passions and come up with a few online business ideas, conduct market research to determine the outlook for your new company, pick a name and start creating your branding.
Strengthen your brand by communicating to your customers how you'll provide solutions for them. When doing your market research, evaluate your target market and assess what you can do to meet their needs. Use this research to develop a strong brand identity and to create your marketing messages.
Once you come up with a logo, build a website that ties into its colors and design. Set up a page for services, an "about us" page, and a contact page. Optimize your website for SEO and create social media profiles.
‌‌Using your social media presence to improve your SEO will help clients find you online. It will also help you build an email list so you can start email marketing.‌‌
Simple steps toward getting started with your online business ideas
Now that you know what's in demand, you're ready to start developing your unique brand today. Figure out how you can add value in your chosen market and build your company's website and logo around it. Once you've landed on a brand, you can use online marketing to build your clientele and increase brand awareness.