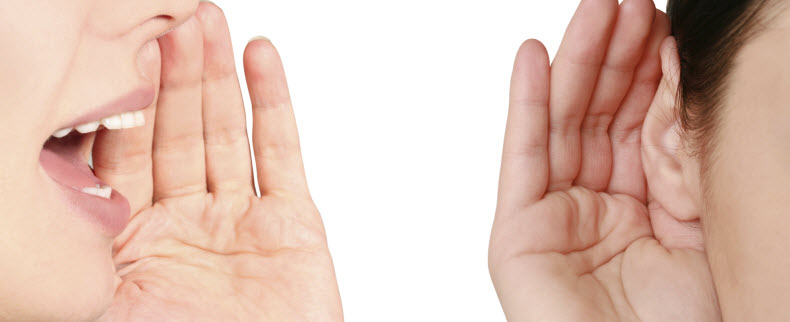 People have always loved talking about their favorite businesses.
But today, rather than having a face-to-face conversation with a few people, people are posting on Facebook, sharing photos on Twitter, writing reviews on Yelp, and even publishing recommendations on their personal blogs as well.
This has revolutionized the value of word-of-mouth for small businesses and has given you a whole new way to reach new customers.
But here's the thing: unless those conversations are happening with you or on your social channels, it's difficult to know where or when these conversations are taking place.
This means you could be missing the chance to connect with your biggest supporters, or to address customer feedback.
To help you overcome this common dilemma, I've compiled some of my favorite tools for tracking conversations online.
These tools are easy to use, and will make sure you never miss a chance to see what people are saying.
You can access Twitter's search tool at the top of your homepage on desktop, or under the Discover tab on the Twitter mobile app. You can also navigate directly to Twitter Search.
To find out what people are saying about you, search for your name or your business name and any tweet containing those words will appear in your search stream. This will help you stay on top of those conversations and ensure you never miss an opportunity to WOW! your customers or address a potential complaint.
You can also save your searches by clicking on the Save link on the top right of your search. You can view your search whenever you like by clicking in the search bar and selecting the search you want from a dropdown menu that appears below.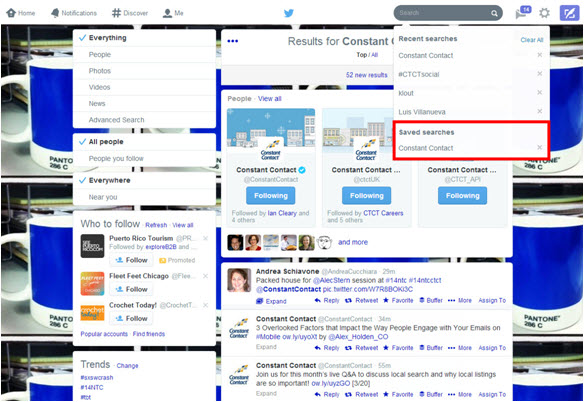 If you spend more time checking email than logging onto social, try Google Alerts.
The Google Alerts tool will search the web for any keywords you choose, and it will deliver the results to your inbox.
To set up a Google Alert for your business, enter your business name in the search and choose from the sources to search (news, blogs, video, discussions, books or everything).
Select how often you want results to be sent — either as they are posted, once a day, or once a week — and then decide which email address to have alerts sent to.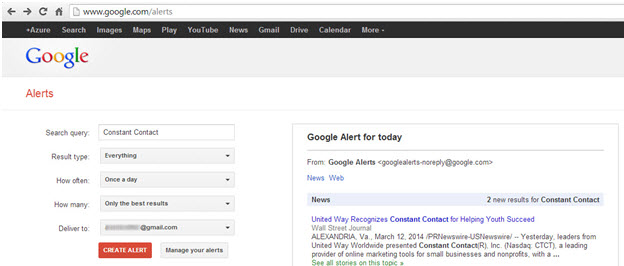 Mention is tool designed to help you keep track of who's talking about your business across the social web.
It incorporates a lot the same sources that are used by Google Alerts, but also scans social media sites like Facebook and Twitter to help you keep track of all of your mentions with one tool.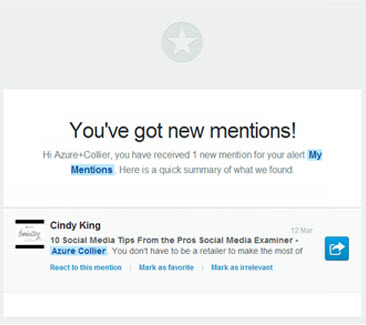 To get started, create a free Mention account. Set up a search in your settings with your business name or keywords. Then, choose the sources you want Mention to review (websites, Facebook, Twitter, news, blogs, videos, forums and images), and connect it to your email.
As Mention finds relevant content, it will send an alert directly to your inbox.
When you click on any of the messages, you'll be taken to the content online. Click on the blue arrow icon, and Mention will direct you to its desktop version, where you can read and respond to the social posts.
Does your business have a hashtag it uses on a regular basis or a hashtag used for events or special promotions? You can track hashtags with Tagboard. It scans Twitter, Facebook, Instagram and Google+ for hashtag use, and collects the social posts that use the hashtag.
Tagboard searches can also be saved so you can view them later.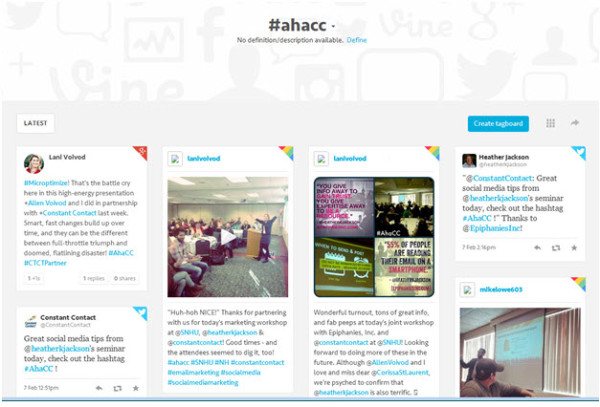 Click on images and video to view the multimedia posts and reply. You can also retweet, reply or share by clicking on the icons for text posts.
What's next?
Respond to the posts, videos, photos and blog posts that talk about your business when appropriate.
If people are asking a question, answer it. If it's a positive mention or review, thank them. If it's a negative post, use your best customer service skills and publicly and politely address the issue. If a conversation is happening around the social posts, contribute to it and engage with the participants.
By participating in the online discussions about your business, you are showing people that you care about their opinions, and you're there to help with their needs.
Use these tools to find current or potential customers who are already familiar with you, and turn them into your biggest fans!
Have questions about any of these tools? Post them in the comments below.