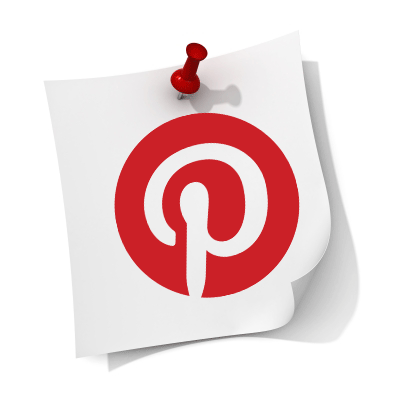 If you've been thinking about using Pinterest, then you've most likely heard that it's good for business.
Shoppers are using Pinterest to find products they want to buy, and a lot of them are making purchases. In fact, 69 percent of Pinterest visitors have purchased something they found there.
To help small businesses get started on Pinterest, we presented our "How to Drive Social Visibility and New Business with Pinterest" webinar this week. We received many great questions from small businesses and nonprofits, and I wanted to share those top questions with you and offer some answers.
1. What is the difference between a personal and a business account on Pinterest?
A personal Pinterest account is a place for you to share your interests and hobbies with your friends and family.
A business account is very similar to a personal Pinterest account, but it follows business terms set by Pinterest. These terms help businesses use the tool to promote their products and services and direct traffic to their website or blog. You can verify your website in the Pinterest account, and add buttons and widgets to your website to make it easy for people to pin your content.
Pinterest has a Pinterest for business page with instructions on how to set up your account, best practice information, and tools.
2. What should my business pin on Pinterest? Should we only share pins about our products or about the things that appeal to our audience as well?
The content you share on Pinterest and any social network you're using needs to be engaging, helpful, and interesting to your audience. Otherwise, you're talking about yourself all the time and not getting to know your customers or what they want.
You absolutely do need to promote your products, but give your audience something extra. Taza Chocolate's Pinterest boards feature their products, but also provide helpful information like recipes, tasting events at local farmers' markets, local businesses in their area, and information on the cacao beans they use as well as the region the beans are from in Mexico.
3. What is the proper etiquette for pinning content that's not yours?
For example, if we sell books in our gift shop, is there a copyright issue with posting book covers on Pinterest boards? Do we have to cite sources when repinning a pin?
It is definitely OK to share content that you didn't originally create, but don't misrepresent the pin as your own work. It's a best practice to make sure that the content's creator is credited in the pin's description. It's even better to link that image to the content creator's website.
There are two ways to share content from others. The first is by repinning someone else's pin to one of your own boards. Repinning is actually how a lot of content is shared on Pinterest. In fact, 80 percent of pins are repins.
As for pinning something that you sell but didn't create (like those book covers), the rule of thumb is that if you had those images on your website or found them somewhere else on the Internet, you can absolutely pin them to your boards. You are selling those books for the author who is going to get paid as a result, so pinning those book covers is a way to tell your Pinterest audience what kind of inventory you carry. This is an extension of what you already do on your website.
4. Pinterest seems like it was made for retailers who sell products. What do I do if I'm a B2B (business to business) and sell services or digital products?
You don't have to have a physical product to sell in order to utilize this site. All you need are compelling images. Pin photos, videos, infographics or digital assets like eBooks, to your Pinterest boards that showcase your employees, customers, tips, blog posts, industry information, and research. Constant Contact is a B2B, and we have 16,000 followers on our Pinterest boards because we find great visuals to tell the story of our company, customers, and the industry.
5. How would a nonprofit use Pinterest?
Nonprofits have great visual content about what they do, who they serve, and the people doing the work. A nonprofit can quickly fill their Pinterest boards with video testimonials from volunteers or the people who benefit from their efforts. Share photos from your events, or behind-the-scenes photos at your organization. Create boards that offer tips about your industry or inspirational quotes from experts and leaders.
The Girl Scouts' Pinterest boards highlight member success stories, offer tips for Girl Scout projects, share recipes (they pinned a s'mores infographic to one of their boards!), and provide an easy way for supporters to donate by pinning information about Girl Scout cookies.
6. I've heard of secret boards on Pinterest. How do these work and how would I use them?
Secret boards are hidden boards on your Pinterest account. It's only visible to you and anyone you invite to view it. Invited pinners can pin to the board, repin, and like pins. None of that activity will link back to the secret board. The board's creator can make the secret board public at any time also.
You could use secret boards to plan a surprise party or to collaborate with colleagues when grouping a collection of items together before a big sale. If you're presenting awards at an event, pin the award winners to the board, and then make it public after the event.
To create a secret board, go to your Pinterest account, scroll to the bottom of the page with all of your boards, and click on "Create a secret board."
7. I work for a Chamber of Commerce and we're interested in sharing our members' content. How would we do that?
Pinterest is a great tool for helping your customers, clients or supporters show off what they do. Create boards for them and pin their products or services there. Or you could let your supporters choose what appears on these boards by making them guest pinners. To add a guest pinner, go to one of your boards, click the "Edit Board" button at the top, and enter the account name or email address of your pinners. Then, click the "Invite" button.
8. How do I know if my Pinterest activity is working for me? What should I measure?
Pinterest has analytics, but to access them you need to make sure that your account has been verified and linked to your website. If not, Pinterest has instructions on how to verify your account on its Pinterest for business page. One you're verified, you can see what content people are pinning from your website, and what kind of engagement it's getting. There's a lot of great data there, but the most important metrics are:
Impressions: The number of times your pins appeared on Pinterest in the news feed, search results, or on boards.
Reach: The number of unique people who saw your pins.
Clicks: The number of clicks that came to your website from Pinterest.
Visitors: The number of people that came to your website from Pinterest.
Need more Pinterest information?
Check out the recorded version of our "How to Drive Social Visibility and New Business with Pinterest" webinar, and download our eBook.