If you need fresh content for your 2022 marketing efforts, consider offering online courses. Nearly half (42%) of businesses planned on using online courses to educate clients in 2021. This marketing tool builds your credibility and lets you share your expertise with students and potential clients. Globally, e-learning is projected to reach $457.8 billion in the next five years.
You can capture the e-learning customer with a solid plan for marketing your classes.
Stay connected to students, families, and staff with expert marketing advice and all the tools you need, all in one place.
Why you should sell online courses
Online classes let you go above and beyond traditional content. They let you share your expertise with up-and-coming professionals in your industry and train new employees on how to improve the field. More importantly, they can also generate extra revenue for your business.
Corporate e-learning is projected to grow by $38.09 billion by 2024. If you are already teaching and training workers in your field through conferences and in-person sessions, offering your courses online is a logical next step. You and your customers can save money on event registration and travel costs, and your clients can have their employees train at their own pace, taking less time away from their jobs.
What kinds of courses you should offer
Choosing the right topic will help you sell online courses. Asking your clients and colleagues what they want to know can help you narrow your focus while generating interest in your class. Poll your customers to see which topics most interest them.
Look through your previous conference presentations. Is there a topic on which you are considered the go-to expert? Which of your previous sessions was most attended and best received? You can ask your social media followers what industry topics appeal to them.
Create a short survey and send it out to your email list with a message promoting your upcoming online courses. Narrow down your list before sending out your survey to keep the options from spinning out of control.
How to create your online course
Once you've chosen a topic, it's time to prep your course and start shooting. Don't expect to turn on a camera and start talking. Prepare your course with the same focus and care as an in-person teaching experience or a webinar. Create interesting and engaging visual aids.
There are a variety of online presentation templates you can use to develop a visually appealing presentation that will accompany your course. Choose a template that translates to video. Keep the fonts and colors consistent with your branding.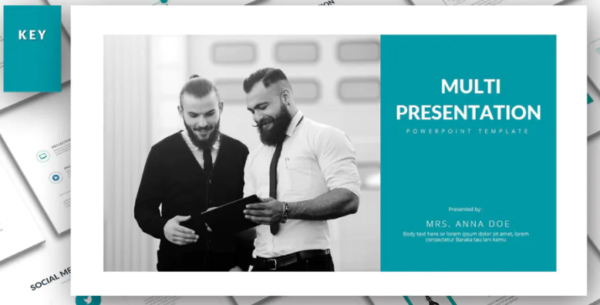 Set up your space
Even if you plan on talking over a presentation for the majority of your online course, you will still likely need to film an introduction and other sections that feature you talking to the camera. Pay attention to your space and the lighting. Keep your setting simple. A black or colored backdrop will make it easier for students to focus on your content, and you can replicate it in future courses.
If you're shooting inside, consider investing in a ring light with a diffuser. This helps to counteract any harsh shadows that might be created by windows and other lighting sources in your home or office.
Decide how you're going to record your online course
Many companies offering webinars record them with an online presentation platform like Zoom or Microsoft Teams. If you choose to shoot your course with one of these platforms, consider using your smartphone since the camera is probably better than the one on your laptop. You can also get a supplemental webcam that shoots in a higher resolution than your computer.
Practice
Don't start recording and reading from a script. Practice your presentation on camera a few times. Watch it back and take notes. Look at your posture, tone of voice, and how often you are looking at the camera. Your goal is to engage viewers and make them feel comfortable.
Where to promote your online courses
When you're happy with your presentation, it's time to sell online courses. These tips will help you improve your enrollment and sell more subscriptions. Add a specific page to your website where people can buy the online course. Optimize this page for search engines so people who aren't familiar with your business can find it online.
Find new students through social media. Start an industry-specific Facebook or LinkedIn group and regularly engage with your customers. Don't promote your course in every post. Instead, focus on creating value and establishing yourself as an expert in your industry. Talk through common industry issues and start engaging discussions.
If you can, partner with another company to write guest blog posts and videos that tease your online course. Build interest and establish yourself as an engaging instructor.
Whom you should target
You can also run paid ads on social media and search engines promoting your course. One benefit of digital ads is that it's easy to set your targets. When creating your ads, picture the ideal student and write with them in mind. Attract adult learners by showing them how they will benefit from taking your course.
Run various ads targeted to people in the demographics of your industry and its customers. Create separate ads with slightly different copy that speaks to the benefits of your course. Test these ads against each other by running an inexpensive campaign.
Following your initial tests, you should have a better idea of which message got the best results — and you can use this knowledge as a template for future ads.
You can also market your course to existing customers by sending out a promotional message to your email list. Let them know how your course will benefit them and offer a registration discount or other incentive.
When to run your ads for the best potential results
If you're offering pre-packaged online courses, timing your ads isn't as crucial. You can time your digital ads and email marketing with other industry education events. If you know when companies in your field train their employees, market your course a few months beforehand to create interest.
If you're offering a live, webinar-style online course or series of courses, start marketing early to improve enrollment. Create time-sensitive ads to convey a sense of urgency. Send out an email with subject lines like, "Spots filling fast!" to encourage interested students to sign up.
Identify a need, and start teaching
Being aware of how to sell online courses is only part of the equation. The best online courses are interesting and in demand. Before you start developing your presentation, send out surveys and ask around to see what training materials are lacking in your industry. Once you've figured out needs in your market and how you can meet them, start developing your online course. Create a presentation that adds value and clearly benefits potential students. Marketing your course can be tricky, but it's easier when you have a high-quality course. The Download can give you even more insight as you begin this venture.

Share with your network