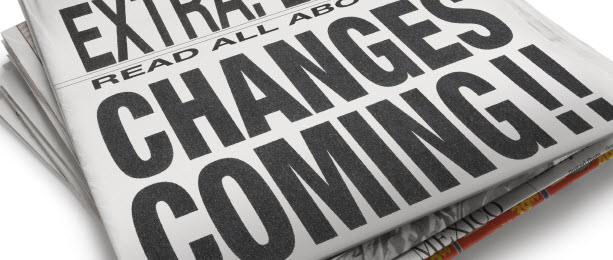 In the marketing world, there are three main types of media that work to get the word out and drive awareness about your business, organization, or cause:
1. Paid Media (i.e., buying an ad in your local newspaper)
2. Owned Media (i.e., your website)
3. Earned Media (i.e., media coverage in your local newspaper)
Earned media has always been the Holy Grail. Imagine getting a trusted third party, like a news outlet, to promote your message to a wide network and not have to pay them to do so? Every business wants to be featured on the front page of The New York Times or on their local nightly news.
While this type of coverage can do wonders, unless you're a huge company, have an amazing story, some strong relationships in the media (that take time to build), and a little bit of luck, the chances of scoring a really great feature story aren't too high.
Good news: Things are changing
Over the past few years, media has been transformed by new technologies, new methods of distribution, and new ways to consume information.
Not everyone has the time to sit down and read the newspaper or watch the news to find out what's going on in the world. That's not to say that publications like the Times, The Wall Street Journal, and your local daily newspaper are losing their influence. But with social media and blogging, everyone has a voice, and as a result, a whole new crop of influencers have popped up.
Some of them even have networks that are just as big as the circulation and reach of news outlets.
Reaching the new influencers
This is great news for three reasons:
1. It means you don't need that home run piece of media coverage to get more exposure for your business or organization.
2. It means you don't need to hire a pricey PR agent to represent you.
3. It means you can easily do some PR for yourself.
A simple Google search can reveal the top blogs and Twitter handles of the people that matter most to you and your industry. Reach out to them via Twitter. Post a quick comment or give your opinion on their blog and link back to your website. It only takes a minute, and who knows what could happen.
A simple re-tweet from a blogger like Anita Campbell, the CEO of Small Business Trends, who has more than 77,000 followers on Twitter, can be just as valuable as a piece of media coverage.
A quick plug about your business from Gene Marks, a consultant who also blogs for The New York Times, Forbes, and the Huffington Post, can be just as valuable as buying some ad space.
The bottom line
Above all else, these changes in the media landscape mean that the ways your customers, clients, members, and supporters consume and share information has changed. The same applies to the people who can influence your customers, clients, members, and supporters. As a result, you need to be wherever they are.
That's why it's more important than ever to take an integrated approach to marketing with a mix that includes email and social media, plus offline methods too. Be where the people you want to reach are, and they will be there for you too.
Have you ever reached out to an influencer or blogger in your industry? Tell us all about it in the comments section below.