In the spirit of what I'm about to ask you to do, I'm going to take my own advice. We're mixing it up and trying something new. If you've ever watched one of our "what's new" videos, you'll see what I mean by trying something new. We're going live! Or at least recording live.
Join me, Rachel Senat, and Chris Bloom, one of our trainers at Constant Contact, as we share the most recent updates to our online marketing platform to help save you time and market more effectively.
Oh, and what am I going to ask of you? Well, obviously, I want you to watch the video, but I also want to encourage you to step out of your work zone and try out one of these great new features. Who knows, it might be a game-changer for your business. Enjoy!
Watch: What's New with Constant Contact for May 2021 (5 minutes)
Insert a data table
If you're using the Cross-Device Editor, you can drag and drop a data table block into your email! Use a table to organize certain types of information (like a class schedule!) and customize its design to suit your needs.
What is the Cross-Device editor? It's our improved email editor that makes it easy for you to create, edit, and manage your email campaign anywhere, anytime, across multiple devices.
New ecommerce product block
Good news if you sell products through an Etsy or eBay store – now you can promote your offerings with our new eCommerce Product block! Using the Cross-Device Editor, drag the action block directly into your email, choose an item to display, and start driving more sales to your store!
Search and filter integrations
We've made it easier for you to discover and connect the apps you need to help run your business with the new search and filter by category functionality.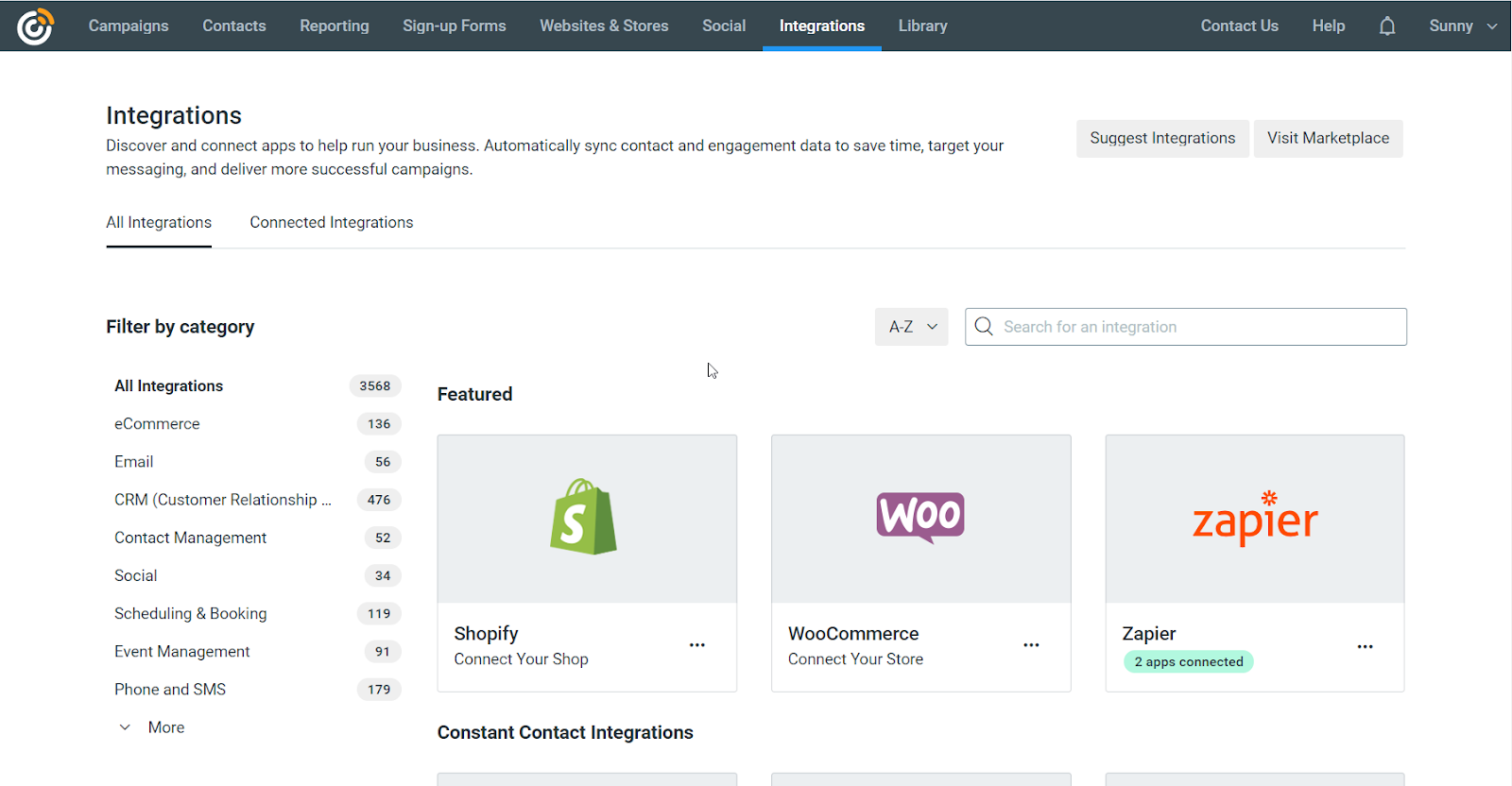 Pre-built segments and notes
Segmentation is a great way to get the right message to the right people, leading to far better results from your email marketing efforts! We've redesigned the Segments tab in Contacts to make it easy for you to send to pre-built segments, like your least engaged contacts and your most engaged contacts.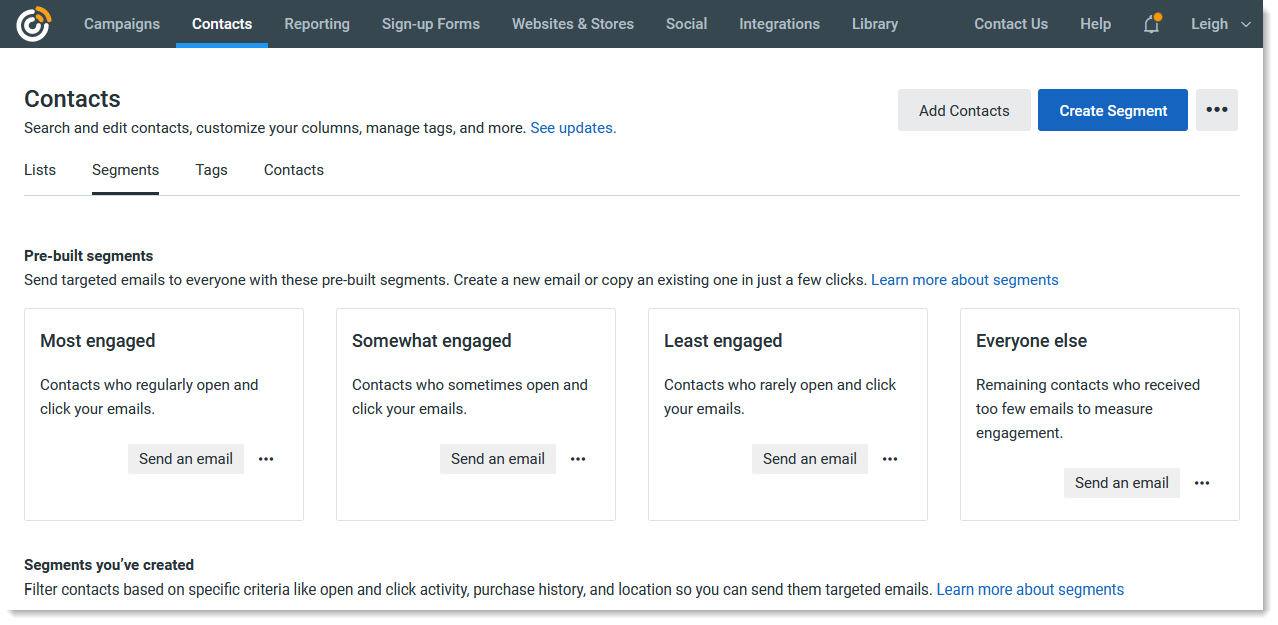 Keep your notes on individual contacts clean and up-to-date! We've improved the Notes functionality for contact records by adding the ability to edit and delete notes.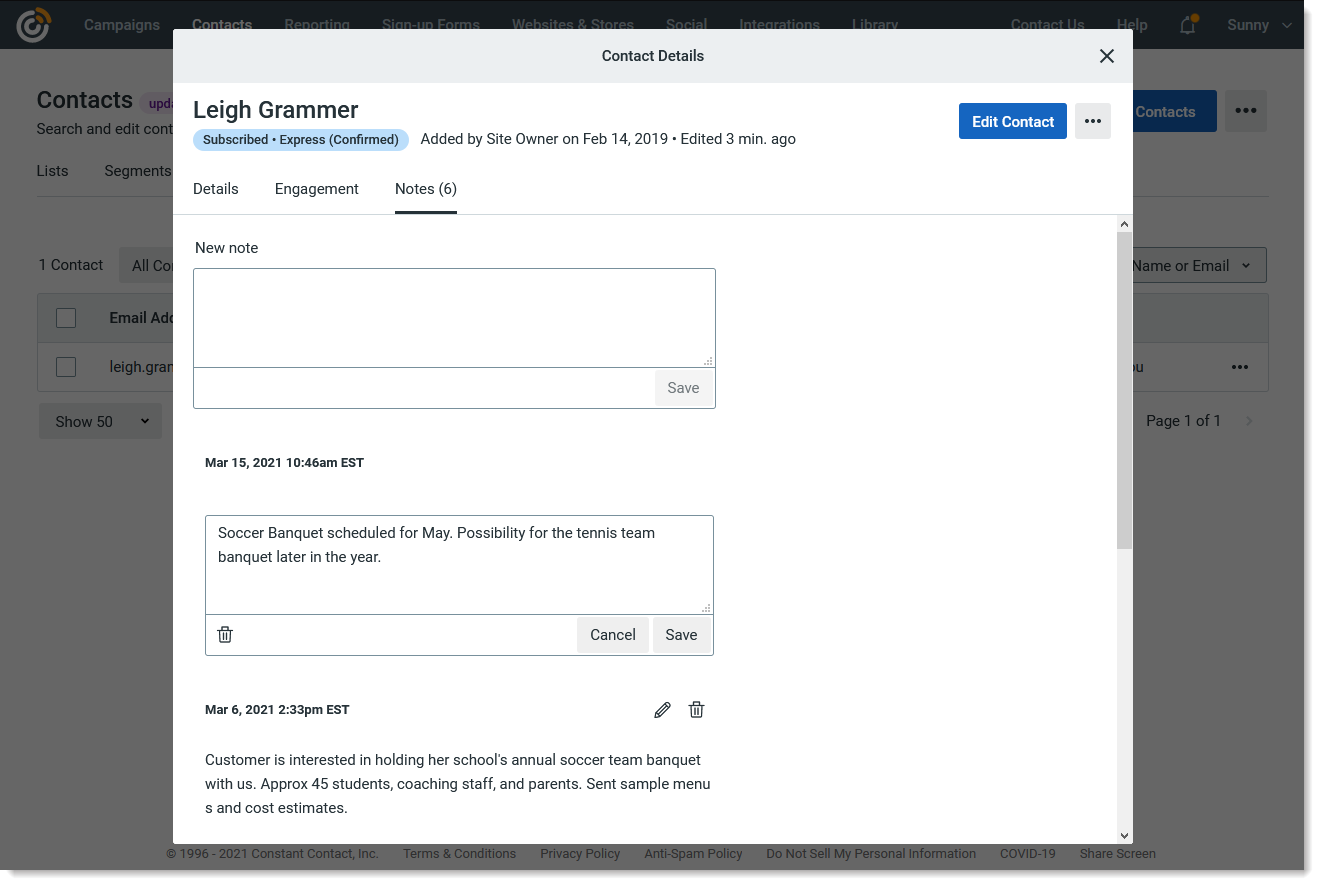 New survey question types
We've added two new question types to our survey pages tool; rank order and numeric scale.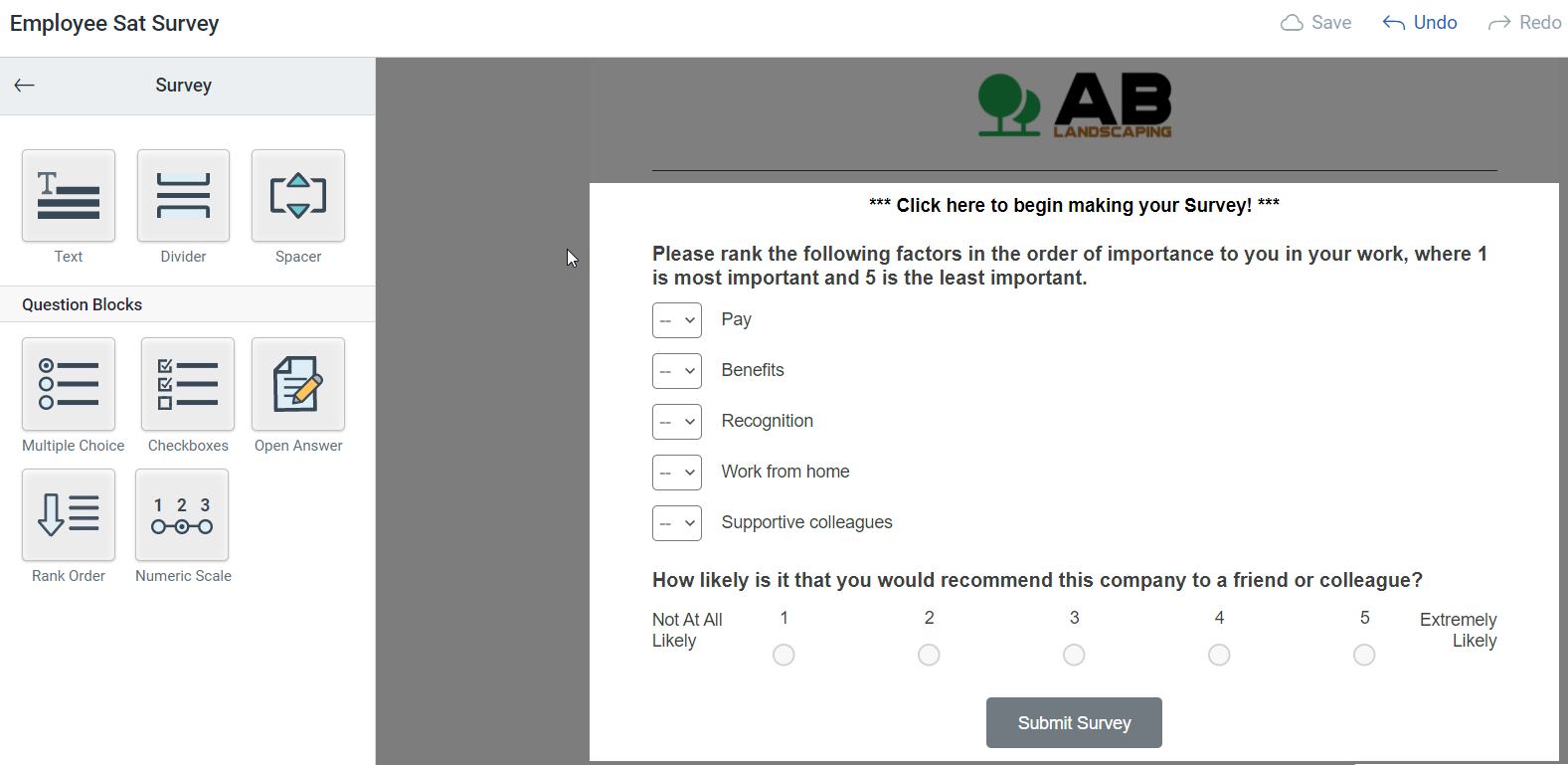 Bookings tool
You can now embed our Bookings tool on your website, share in your email or use it as a standalone web page to allow clients to schedule appointments with you!
Want to give these new tools a try?
Log in to your Constant Contact account. Or if you're not already a customer, you can give these tools a try today by starting a free 60-day trial.
Stay updated on new product and feature improvements any time by visiting the Help Center in your Constant Contact account!