As a B2B organization, you need to constantly attract new clients. But in an industry as competitive as digital marketing, standing out in the crowd can be difficult – whether you specialize in web design, SEO, social media, email, PPC, content or a little of each.
We've joined forces with Our Social Times to create "Growing Your Digital Marketing Agency", a new guide packed with specific strategies to help your business thrive in today's market.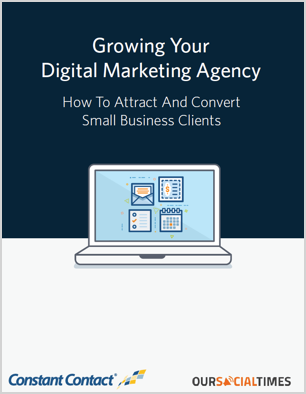 You will learn:
The key challenges facing today's digital marketing agencies and consultants, and how to handle them.
How to position your agency to attract qualified leads.
How to impress prospects and convert them into long-term, high value customers.