Templates
Choose from hundreds of professional email templates featuring easy drag-and-drop editing. Learn more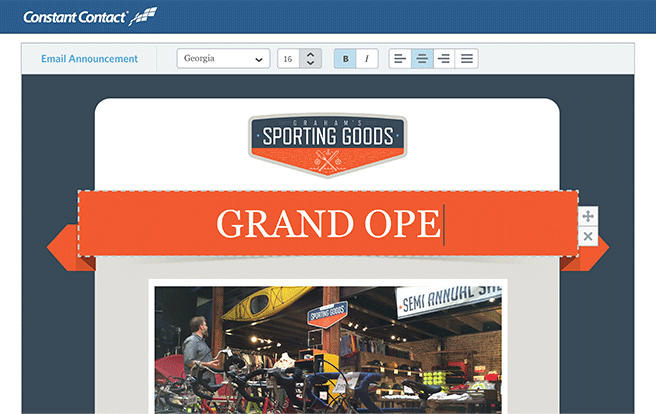 Image Library & Storage
Access thousands of free images and store your own, right from your Constant Contact account.
Surveys
Send your customers a survey so you can find out what keeps them happy—and coming back.
Coupons
Send trackable coupons that help increase customer loyalty.
Event Registration & Promotion
Let invitees register online to your next event with custom forms, and create your own invitations.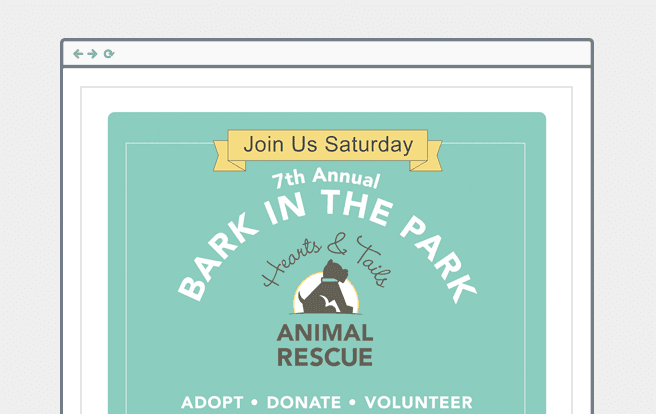 Donations
Collect donations online with a custom web page you can link to from your emails, social networks, and more.
Contact Management
Easily import and store your email contacts, so your lists are ready when you need them.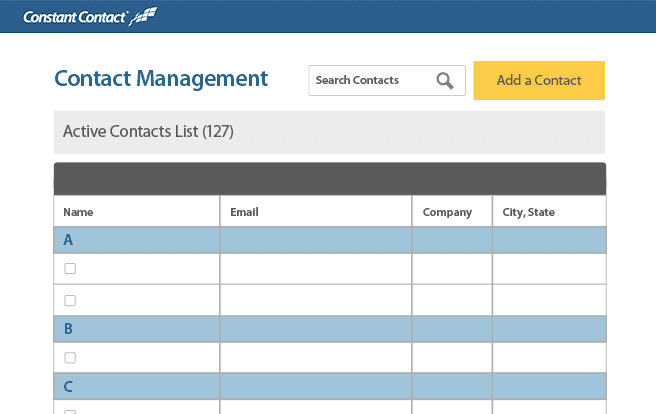 List-Building Tools
If you haven't started building a list of email contacts, we've got plenty of free tools that can help.
Autoresponder
Schedule and send targeted emails to your contacts, automatically.
Deliverability
Our 98% delivery rate means your emails make it into people's inboxes.
Tracking & Reporting
Track your success in real time: Monitor your opens, bounces, and clicks, plus survey responses and coupon redemptions.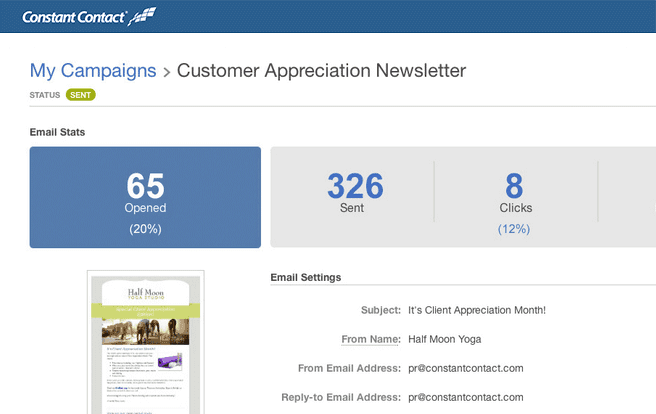 Event tracking & payment processing
Easily keep track of all your event registrations and process payments automatically.
Social tools
From automatically posting your emails to creating Facebook promotions, you can easily share your message on your social networks.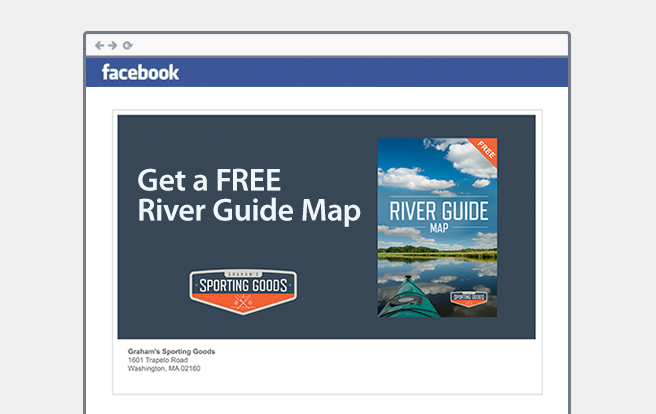 Apps & integrations
Synch your account with the tools you're already using, like Salesforce, and discover apps that let you do even more with Toolkit.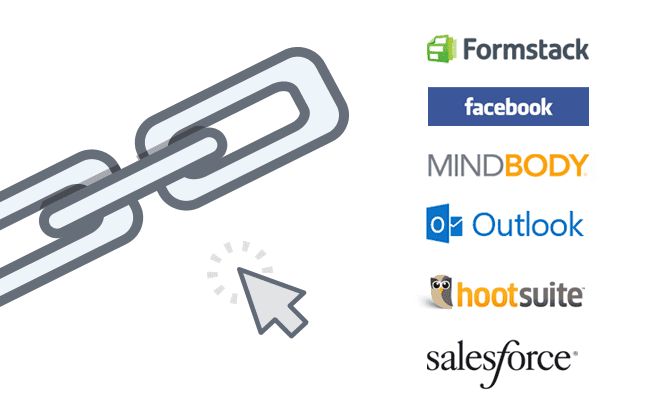 Toolkit App
Access your account from your mobile device, anywhere you are.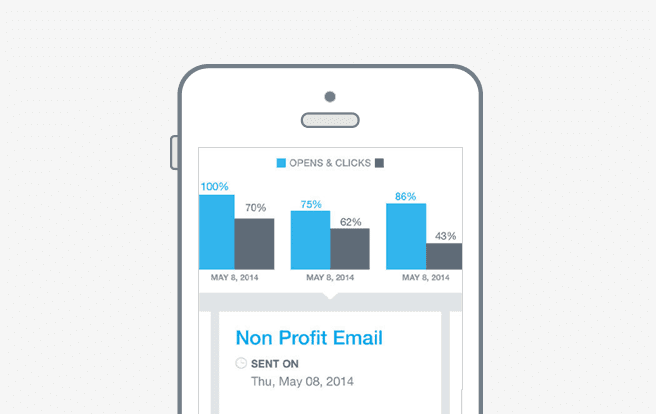 Multi-user
Create separate logins for everyone that needs to access your organization's Constant Contact account.
Support
Real people, ready to help—for free. Our support team is always just a call away.
Blog
The marketing advice and news that small businesses and nonprofits need to know.
Community
Join thousands of users like you to discuss product tips, marketing strategies, campaign feedback, and more.
Events
Marketing seminars, webinars, and Toolkit training from experts near you. Most are free!