Editor's Note: The following is a guest post from Ella Wirtz, co-founder of Boutique Window, an easy-to-use platform that makes online marketing simple for small retailers. Boutique Window easily integrates with your Constant Contact account. Learn more.
Instagram is one of the fastest growing social networks and has proven to be an exciting (and effective) place for retailers to connect with shoppers.
Instagram just announced that they've reached 200 million active monthly users and over 20 billion photos have been shared.
With easy mobile access and a beautiful visual browsing experience, it's a no brainer for retail stores to join the bandwagon.
So what is Instagram?
Simply put, it's a photo and video sharing social network app for mobile devices. Businesses and individuals alike can create a profile to instantly snap and share visual content with their followers. Users can like or comment on posts and explore new content by searching for #hashtags. Unlike Facebook, Instagram's feed remains unfiltered and shoppers will be able to browse all of the content posted by the friends and businesses they follow.
Here at Boutique Window, we love Instagram so much that we made it easy for independent retailers using our tool to share photos and collages of their merchandise on Instagram, right from our marketing platform.
We recommend sharing on Instagram a minimum of 2-3 times per week and a maximum of 2-3 times per day. Remember to spread your shares out throughout the day to reach the maximum number of your shoppers (and to be sure not to annoy them with too much content!).
If you're just getting started with Instagram or simply looking for new inspiration on what to share, use these 5 simple tips to getting the most out of Instagram for your retail store.
1. Showcase your merchandise.
Shoppers want to see what you have available for sale! Keep your smartphone nearby so you can snap quick product photos of new arrivals and bestsellers. Worried about your photography skills? Use these simple tips to take photos like a pro.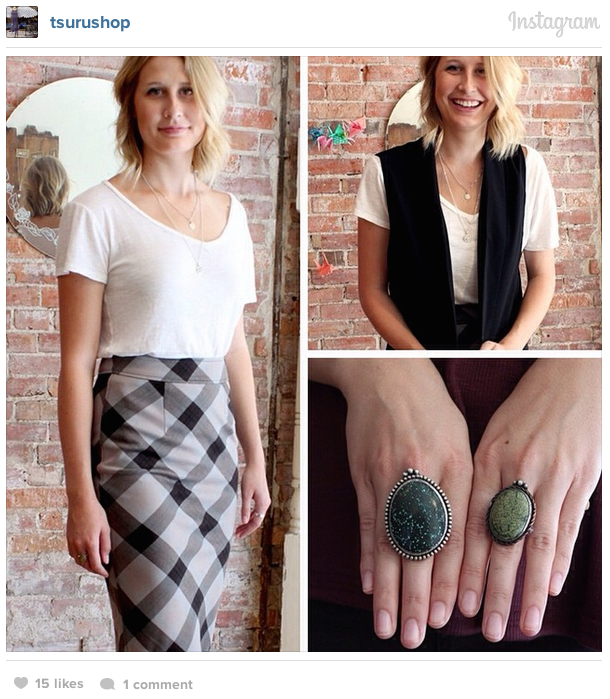 2. Exhibit your styling expertise in the real world.
Lifestyle photos are a huge hit on Instagram. Recruit an employee to model your merchandise around town or show off a room in a client's home that you've designed.

3. Get shoppers engaged with a contest.
Running a contest or promotion on Instagram is a great way to get shoppers talking. Offer free swag, a gift card to your store or a private shopping event. Include details on how to participate in the contest in the caption. Don't forget to include the promotion end date and to announce the winner once they have been selected!
4. Go behind the scenes.
Shoppers feel especially connected when they get a taste of what your everyday life is like. Share travel photos when you're headed to market, post videos when you're prepping for a big fashion show, or recommend your favorite local restaurant the next time you're enjoying a meal.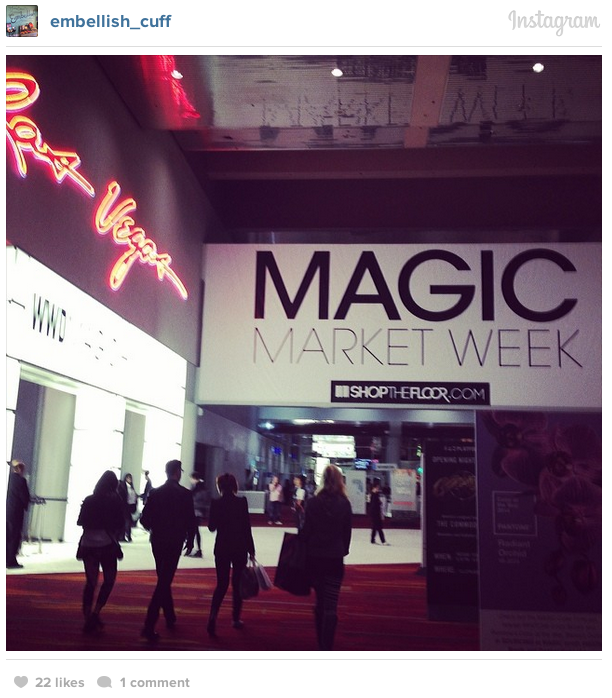 5. Let shoppers know about an upcoming sale.
Your shoppers want to know when you have newly discounted merchandise and about upcoming sales so they know when to shop! Be sure to let your followers on Instagram know when you're hosting a sale and what kind of savings they can see.
Tip: If you don't have the time to design images like the one below to promote your upcoming sales or promotions, the Boutique Window Content Library is full of beautifully designed social posts.
Need help with your online marketing?
Boutique Window is the simplest, most effective online marketing platform for your store. In addition to helpful tools for creating engaging posts on social media, Boutique Window integrates with Constant Contact and allows you to manage your social media, email marketing and retail website from one easy-to-use tool.
Save time, stay organized, and make more sales with Boutique Window!
Special Offer for Constant Contact readers: Get started with your 15-day free trial today. Sign up with coupon code STARTER to get 50% off your first year!
About the Author: Ella Wirtz is the founder of Boutique Window, an easy-to-use platform that makes online marketing simple for small retailers. Ella helps retailers across the world better engage with their shoppers online and increase their sales. Check out her other great resources on the Boutique Window blog and download her Free Guide to Fall Marketing.