When it comes to booking shows as an unsigned artist, persistence and professionalism are key.
Every year, more artists are finding success in the music industry without a label. While this trend is exciting news for unsigned artists, off-label success comes with hard work and business savvy. If you're trying to break into the music industry, this article will cover 10 tips for how to book shows for an artist, including:
Gain exposure for your music
Master your live show
Develop a solid promotion plan
Network
Build your presence on social media
Research the right venues
Contact venues professionally
Follow up
Book online
Keep building
We make it easy to get your work out to your network and beyond with all the marketing tools you need.
1. Gain exposure for your music
If you're a new artist, you will need a persuasive demo to get booking agents and promoters to look your way. Your demo should be a collection of songs that you use to market yourself, like a resume. Because of this, it is worth the investment to make sure you get a high-quality studio recording of your demo. To gain that all-important exposure, develop your presence on streaming services such as:
As an independent artist, you will need a distributor to work out the details of royalty fees and licensing with platforms like Spotify. To get your music on this popular streaming service, your music should be professionally produced — another great reason to invest in professional recordings.
If you don't have a distributor, YouTube is an excellent choice for launching your music. With a few easy steps, anyone can create a YouTube video! When building your audience on YouTube, utilize keywords and tags in your title and description to boost your viewership.
Similar to Spotify, Apple Music is best navigated with a distributor. Once you've made it onto the platform, Apple Music provides a broad range of tools and analytics to track your success.
Soundcloud is an excellent platform for promoting your music as an independent artist. Much like YouTube, Soundcloud gives you the opportunity to gain followers using keywords and consistent posting. Beyond this, Soundcloud can help you funnel fans to purchase your song or share your music.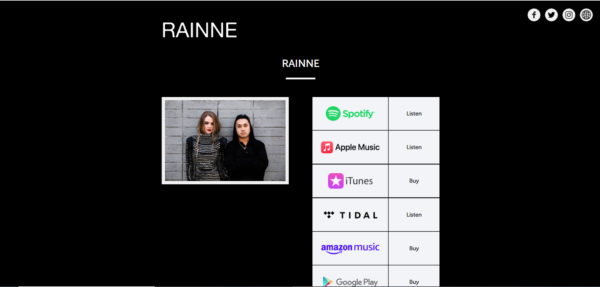 2. Master your live show
As an artist, you know the importance of honing your craft. Before you start the booking process, it is important that you and your bandmates have perfected your live show and are confident about performing. You want your live set to be persuasive enough to impress booking agents and earn you new fans.
3. Network
Networking is a powerful tool for independent musicians. Direct message artists in your area to initiate collaborations, gain venue recommendations, and build relationships. Don't get hung up on genre — local musicians of all types can help you build vital relationships in your music scene.
While social media has opened a massive avenue for networking in the music industry, don't underestimate the power of in-person networking. A friendly chat with venue employees, other musicians, and agents can yield great rewards in the future! In the music industry, your next break might be one conversation away.
4. Develop a solid promotional plan
When it comes to marketing for independent artists, you are responsible for your own success. The primary elements of a solid promotional plan for musicians include:
An electronic press kit
Once you have created a high-quality collection of demos and polished your live show, it's time to develop your promotion plan. Many independent artists use an electronic press kit or EPK. An EPK is a short document that includes photos, artist biography, and links to your music. An EPK is your opportunity to tell agents and venues how you see yourself as an artist.
Collaborations
Another tactic for developing a promotional plan is checking out what similar artists are doing. Explore their social media, band website, video content, and music on streaming services. Pay attention to what is compelling about their marketing as you create your own.
Take things a step further by proposing collaborations with local artists you admire. These are a great way for you and your cohorts to gain more exposure, share resources, and create new music. It also opens up the door for booking shows together, as unsigned artists this can give you both a boost by attracting a brand new set of listeners for each of you.
An online presence
As a modern artist, you must be online to make an impact on the music scene. In other words — it pays to be easy to find online. To elevate your chances of booking a gig, invest time in:
5. Build your presence on social media
Beyond networking with fellow musicians, a solid social media marketing strategy is essential for independent artists. The personal element of social media encourages loyal fans among musicians and gives you the opportunity to:
Appeal directly to your audience
Create a bold visual image
Interact with fans
Share important updates instantly
Market your music
Generate buzz with album drops, live streams, and music videos
As you build your social media presence, use Social Media posting and monitoring tools to streamline the process, schedule content, utilize analytics, and more.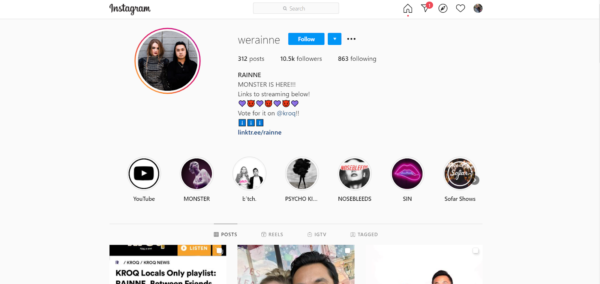 6. Research the right venues
When it comes to booking a venue for your next gig, not all venues are equal. Instead, be aware of the types of musicians and bands that perform there. Choose a venue that aligns with your style in elements like:
Environment. Consider where your music sounds best. If you are a rock artist, a bar might be an excellent choice, whereas a folk artist might fare better in a mellow setting.
Patrons. Consider what kind of patrons the venue attracts. Do you align with their tastes?
Location. Location is a vital component to finding the right venue. Does your music work in an idyllic outdoor setting or in a downtown venue?
Size. One of the first things to consider when researching venues is capacity. How many audience members do you usually attract?
As a local musician, you should always scout the venues you have in mind before reaching out to a booking agent. Consider whether your show is truly a good fit for the venue and vice versa. When researching venues, organize your data into a spreadsheet that includes venue name, location, and booking agent contact info. Keeping this information handy will speed up the booking process and make it easier to plan future tours or collaborations.
7. Contact venues professionally
Now that you've mastered your live set, launched your online presence, and researched venues, it's time to reach out to promoters and booking agents to get the ball rolling. You can typically find their contact info on the venue's website. Most agents and promoters field hundreds of inquiries a week, so it is essential that you send a professional message to create a positive first impression.
Make sure to research what kind of shows this particular booking agent or promoter typically creates. They will be much more interested in connecting with you if you align with their particular style. When you feel confident that you've found a venue and booking agent that are a good fit, stand out by including:
A clear subject line. This should give the recipient a clear indication that you are reaching out about booking.
Informative body of the email. In the body of your email, always include a clear introduction, performance history, genre, and artist bio — link to your social media and music. Be straightforward about your interest in booking the venue.
Proofread content. Make sure to proofread your email or use a tool like Grammarly to polish your writing.
8. Follow up
Booking agents are busy. It takes persistence and know-how to book a gig with them. If you don't get a reply that confirms they have received your email, wait about a week before following up with them.
If the agent affirms interest in you but no gigs are offered, follow up after a few months. Consistent contact can boost your chances when it comes to being offered work. Following up can be daunting, but sending a friendly email with your newest press kits or music can be a great way to follow up without feeling pushy. Always maintain a personable tone and avoid over-sending emails.
9. Book online
To streamline the complicated process of networking and persuading booking agents, you can use an online tool to book gigs. By paying a fee or subscription, platforms like Sonicbids make it simple to connect with promoters. Keep in mind, platforms like this might take the hard work out of networking, but you also miss out on the human connection that comes with building relationships.
10. Keep building your brand
As an independent artist, it is up to you to keep building your musical brand. Explore options like booking your own show and lineup, finding gigs at local festivals, and updating your marketing techniques to avoid stagnation.
Ultimately, the most important part of the booking process is delivering an unforgettable show. Provide the venue guests a memorable night and your agent is much more likely to book you again in the future. Rehearse consistently before your booked gig to ensure your performance is as magical as you envision it.
Next Steps
Now that you've read up on strategies for booking gigs as an independent artist, are you ready to get started? If you're interested in learning more about marketing advice for artists, writers, and performers, check out The Download, a free marketing guide for creatives.

Share with your network