In any business setting, networking is one of the best business tools to develop. It connects you with people who can help you grow in your career or industry, as well as lead to new clients. As a small business owner or employee, business networking is also one of the most cost-effective marketing tools. Networking lets you connect to a variety of helpful people — everyone from potential business partners to new customers — and promote yourself and your products or services.
But how do you get started? Turning to business tips may help answer that question.
This article will cover reasons why small business owners like you should value networking as a marketing channel and how to do it effectively.
And, by following these business networking tips, you can develop a stronger community of professionals who can help you on your business journey, as well as learn the best ways to make those connections last.
Why you should network
Before we begin, it's important to understand the value of networking. Some small business owners don't like networking or consider it to be a waste of time because they think that it has a low return on investment (ROI). But in reality, networking is an effective way to market your business. It helps you generate new business leads, make new connections, and learn about the best practices in your industry.
Other benefits of networking include:
Generating new ideas
Finding new vendors
Learning about new developments in your industry
Seeing your business from another perspective
One of the most well-known and effective marketing techniques is word-of-mouth advertising, which networking is (in part). Networking allows you to tell others about what you do and why you do it. In turn, those people can tell others, which then can eventually lead to new customers.
12 business networking tips to help you grow your network
1. Know your business
The elevator pitch is a strategy that is familiar to most people who have done sales or marketing, and it's important to know yours before you start networking. An elevator pitch is a series of short, sweet sentences that describe your company and your mission.
Regardless of the networking channel that you choose, people will ask questions about your business, so it's a good idea to have a brief (and interesting) summary handy when time is limited.
Before going to events or seminars, where lots of networking happens, figure out what your business does well and what you can offer to customers. Perfect your pitch so you can easily use it in networking situations. When you're familiar with the best parts of your business, you can confidently communicate with potential customers, vendors, and people who can help market for you.
2. Be mindful of your business card
Successful networking benefits from business cards. A catchy business card (and a memorable elevator pitch) helps promote you to others and stay in their minds once the conversation has ended.
Overall, your business card should reflect the personality of your business. It should be clear and easy to read. Consider the following:
Size and shape
Logo
Contact information
Layout
Branding
After a networking event, people may want to contact you. Make sure that your business card is designed in a manner that makes it legible and easy for people to find your contact information.
It is also important for your business card to be consistent with your other branding, such as on a company website. Using the same color schemes, fonts, and general design helps keep your brand consistent.
If there is something of importance that you talked about at the event, make a note on the back of the card before handing it to the person.
3. Join a local business organization
An easy way to network with other small business owners in your area is to join a business owner's organization. When you join your local chamber of commerce or another organization that consists of small business owners in your area, you will have access to a calendar of networking events and other opportunities to connect to others.
Examples of organizations you can join include:
Chamber of commerce
Entrepreneur organizations
Trade organizations
Small business administration
Minority-owned business associations
Most chamber of commerce organizations also offer training seminars that you can use to more effectively manage your business. There is usually a fee to join, but you will be connected to thousands of other business owners (depending on the size of your city). At these events, you can chat with others in the area to discuss the local business climate, share resources, learn how to deal with challenges, and even build brand awareness.
4. Attend a trade show or conference
Along with the chamber of commerce or small business associations, there are hundreds of associations and organizations for people in most professions. Whether your business is a retail shop or a professional services firm, there is likely an organization that caters to people in your line of work.
Attending meetings and conferences for these organizations is an easy way to network with others in your industry. Many of these organizations have local chapters and a large, national chapter. If you can shell out a little extra money to go to the national conference, it will give you the opportunity to connect with people from different parts of the country.
Business conferences feature sessions that teach you tips and trends in your industry as well as how to deal with industry-specific obstacles that your business could face. They also offer time to network with other attendees. These are perfect opportunities to talk to other industry professionals to discuss ways to improve your business.
5. Serve your community
Some small business owners are not only successful because they excel in their field but also because they are highly valued — and visible — in the community. Helping your neighbors regularly can go a long way toward building your reputation and credibility where you live.
You could support a local sports team, helping them with uniforms and other supplies, or you could regularly engage your employees in charitable days where they help a nonprofit organization in the area. Serving the community lets you engage with the people you're helping and also promotes brand awareness.
Connecting charitable work to your business helps you build a valuable network as well. For instance, if you own a landscape architecture firm, consider volunteering with an organization that builds trails. Not only are you helping your community, but you are meeting new people who are interested in your industry.
6. Share your knowledge
If you've been in business for a while, you have probably gained a lot of knowledge that can be helpful to others. Establishing yourself as an industry expert is attractive to potential clients too. People like doing business with those who know what they are doing.
Consider teaching at industry conferences or doing talks at local venues. You can also set up a mentoring program that connects upcoming professionals with people in your company.
7. Try speed networking
A relatively new concept, speed networking helps busy professionals meet one another without cutting into their valuable time. These networking events offer the chance to meet people for less than 10 minutes each.
Engaging with people for short periods of time can seem awkward, but it is a good way to perfect the art of effectively communicating with people quickly. If you gain nothing else from these events, they are an excellent way to perfect your elevator pitch and connect with a wide variety of people.
8. Don't discount social media
Social media platforms like Instagram and Facebook let you engage with your clients, but other networks — notably LinkedIn — let you engage with other business owners. To leverage your social network into a business network, join different groups and stay active on the message boards.
LinkedIn lets you network in a smaller platform, and you can employ a variety of networking techniques. You might not want to post your elevator pitch in a forum, but LinkedIn is a good platform for sharing industry knowledge and finding events at which you can network in person.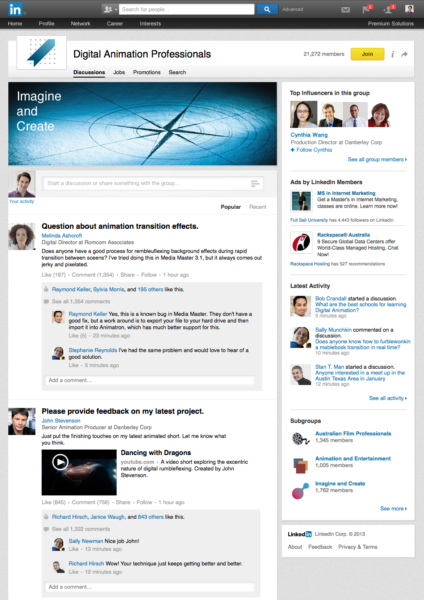 Posting regularly in a LinkedIn group and interacting with other group members can help you become a top contributor, which makes it easier for other group members to find you. Make sure that your posts are high quality and helpful to help build your credibility.
Be sure to post on social media while you are at networking events as well. Most people have their phones on them all the time, and many of them will be posting from the event. Using designated hashtags and tagging people helps them find you and increases your chances of networking success.
9. Virtual networking
With the onset of the COVID-19 pandemic and the following shift for many to a virtual lifestyle, lots of organizations also moved their networking events online. Virtual events appeal to business owners because they are easier to attend and you don't have to pay for travel. However, they still offer ways to network successfully with others.
To best engage in a virtual networking event:
Test your webcam and microphone before the event
Make sure your internet is running correctly
Wear clothing that you would wear to an in-person event and look presentable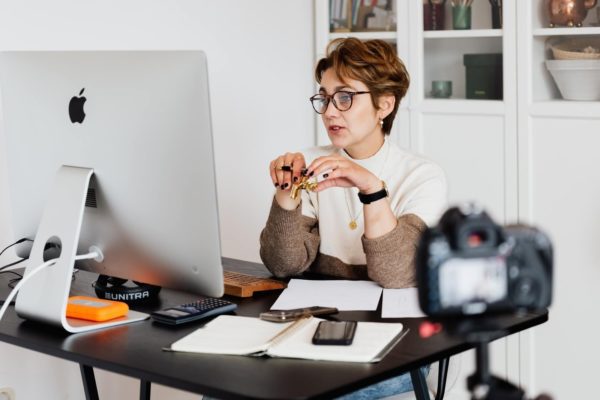 Once you're ready to go, practice your elevator pitch and take advantage of the chat. In virtual meetings, it's easy to talk over other people. Using the chat and hand-raising functions lets you be respectful of other people's time.
Although there will likely be a shift back to more in-person events in the future, virtual events will probably be around for the long run. They are less expensive to attend, and they are easier to fit into your schedule.
10. Listen
Networking isn't all about you. It is also a chance for you to connect with other people. Being an active listener is a good way to make a good impression on other people. Many people listen to others, but in reality, they are actually waiting for a pause in the conversation so they can jump in and talk about whatever is on their mind.
Active listening is the art of paying attention to what a person is saying and being present while they are talking to you. When someone is talking to you about their business, pay attention and ask follow-up questions so they can tell that you have been listening to them. Active listening also gives you the chance to learn something new.
11. Follow up
Another important networking tip that many people miss is the follow up after an event ends. Following up provides another chance to interact with the new people in your network. Collecting a stack of business cards and leaving them on your desk to gather dust is not going to help you grow your business. However, further communication with new contacts can.
When you've finished your event, reach out to everyone you met (and received contact information from) within a few days. Craft a thoughtful email that summarizes the nature of your meeting and thanks them for taking the time to speak with you.
12. Measure your return on investment
One of the main reasons small business owners don't attend networking events is because of a perceived lack of return on investment (ROI). That is partially because business networking doesn't tend to pay off immediately. But every connection that you make could turn into a customer later — even years down the road.
To determine your ROI, it's important to ask customers how they found your business. If they say that they were referred, try to get the name of the person who referred them. Keep note of the organizations of people you meet while networking.
You can also measure your ROI by monitoring your website and social media feeds immediately following networking events. Most website management software has analytics built in so you can see upticks in usage. Measure engagement on your social media posts as well.
Expand your network
Networking may seem like a large time and financial commitment for little return on investment. But it provides a host of benefits to your company. You can connect with other business owners, see your business from a new angle, generate new ideas, and promote your company using word-of-mouth advertising.

Building your network also helps you learn about new developments in your industry and gives you the chance to connect with your community. It may seem like a waste of time to some, but this simple marketing tool is valuable and effective if carried out correctly.

So, don't you think it's time to give business networking a try? Follow the advice above, or invent your own networking tips and start expanding your professional connections today.

Share with your network