If you want a successful website, you'll want to learn and practice good search engine optimization (SEO). Making sure your site is properly optimized will let you get the most use out of it and ultimately benefit your business. The goal of this website SEO guide is to help you do exactly that.
The most obvious benefit of SEO is ranking higher in Google's search results. According to Stat Counter, 92% of global search engine market share is held by Google, yet over 90% of pages get no organic search traffic from it — because they're not properly optimized. 
That's why it's imperative that you optimize your website for search engines.
While SEO work may seem tedious, or you may be unclear on just what you're supposed to do, this website SEO guide will go over not just why website optimization is important, but also how you can start doing it today.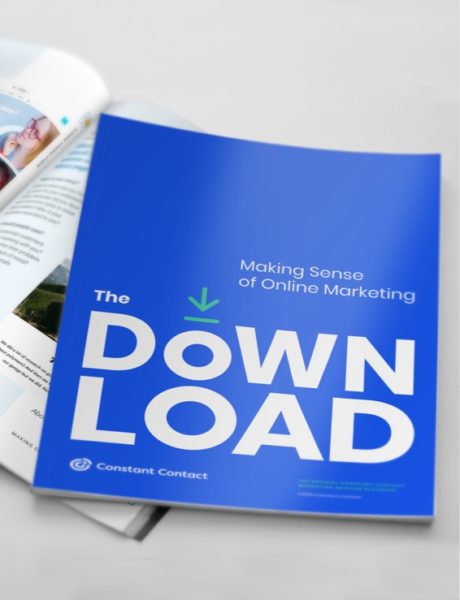 Not sure where to start with marketing? That's why we created The Download.
The Download is the ultimate practical, step-by-step guide to online marketing. In this free guide, we'll show you how people find you online and how to set yourself up for success to meet your business or nonprofit goals.
Why you should optimize your website
‌Apart from higher search rankings, there are a wealth of reasons to optimize your website SEO. Since Google is programmed to retrieve the content most relevant to a person's search, good SEO means your site will become highly visible to potential customers.
Once you grow your organic traffic enough, via good SEO, you may save money on advertising. And the less time and money you have to spend trying to find an audience, the better. Ultimately, building a dedicated audience will mean a higher conversion rate for your business — it's much easier to sell to people who are already familiar with your brand.
Say you write a blog on the best budget cameras for beginner photographers, and you sell photography equipment. You include an option to sign up for an email newsletter at the end of that blog. Someone searching for affordable camera options reads the blog, finds it useful, and gives you their email. A few days later, you send them an email with a discount code for a few beginner camera kits. They use the code and get their first camera from you.
That entire journey started with good SEO. Keyword optimization and useful, specialized information made that hypothetical newbie photographer more likely to find and trust your business.
Optimize like the pros‌: A website SEO guide
Now that you know a bit about why it's important to optimize, let's talk about how to do it. From analytics to page tweaks, here are a few SEO tips to get you started.
1. Look at your data‌
One of the most important tools you'll use to improve SEO is analytics.
Advanced SEO tools can show you important information, such as:
How many people are visiting your site
What pages they spend the most time on
How much time they spend on your site
As a whole, your website-related information can reveal patterns, and those patterns can tell you what's working and what isn't. Say you're trying to get people to sign up for a newsletter. You include a call to action (CTA), but people ignore it. Why? The data can tell you.
Tools like Google Search Console let you track metrics like customer behavior and give you a very detailed look at the traffic coming to your site through Google. Paired with other tools, it can become an essential part of your SEO plan. Set benchmarks and use analytics tools to track them.
2. Make valuable content
Any SEO guide worth its salt will tell you it's not worth it to push bad content out into the world. When people find your site or business, it's the content that will get them to stay, establish your credibility with them, and maybe even get them to refer you to their friends.
Write in-depth blog posts that answer the reader's question. Make videos that are engaging and easy to follow. Put together infographics to share on social media that break down complex concepts into the simplest of terms. Whatever your niche, there's a way you can leverage quality content.
3. Research the right keywords‌
No website SEO guide would be complete without touching on keywords.
While keyword research is more complicated now than in the earlier days of SEO, you still need to find and rank for the most relevant keywords to your site and business. Tools like Answer the Public and Neil Patel's Ubersuggest are highly useful for finding out what those keywords are.
Not only that, but those tools can also tell you which questions people are asking using those keywords. That helps you target not just the keyword, but also people's search intent with the content you make.
Going back to our photography gear website example, say you're trying to rank for the keyword "lens review." You research that keyword and see that people are also asking, "what's the best lens for portraits?" A blog reviewing the best portrait lenses would effectively target multiple keywords.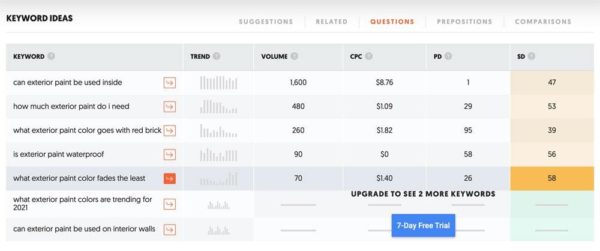 4. Straighten up your on/off-page SEO‌
On and off-page SEO are two basic and critical components to any website's optimization strategy. Luckily, they're relatively easy to monitor and control.
When optimizing your on-page SEO, look at elements like:
Headings
Subheadings
URL slugs
Meta tags/descriptions
Link anchor text (the highlighted text that's hyperlinked)
Make sure descriptions are as complete as possible. Google recommends keeping your site topical and up to date, as well as using text instead of images for elements like headings and captions.
For off-page SEO, look at things like:
Backlinks from other websites
Guest blog posts
Social media mentions
All of these serve to direct traffic to your site but come from a source other than the website itself, hence the term "off-page" SEO. The more authoritative and reputable the site linking to your page is, the more it will improve your ranking. Keep that in mind when choosing people to collaborate with.
5. Design with mobile in mind ‌
‌Everyone is using their smartphone to browse the web. And when they search on their mobile device, it's usually to look for something nearby — according to Google, searches for local businesses were up 80% year-over-year as of 2021.
That means you should be optimizing your site to run better on a mobile device and making sure to include local keywords if you run a local business. If your site is slow to load, hard to read, or glitchy, people will click away. 
To make sure your site runs well on mobile:
Use lots of white space and easily readable text
Use images/video with small file sizes that won't take long to load
Test links regularly and fix broken ones
Build alt text for images into your pages in case they can't be loaded
If it's relevant to your business, include local keywords where appropriate. Google will see them and hopefully be able to tell people searching on mobile that you're nearby. If you own a restaurant in Denver, for example, make sure you include that on your site so you'll come up in "near me" searches for food.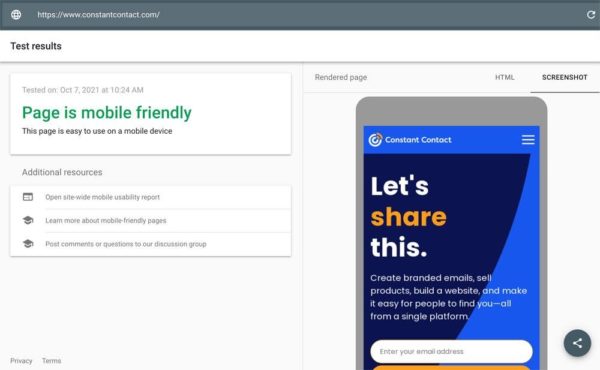 Try it for yourself‌
While some of these tips can take a little while to yield results, you can start working on them today. Start small by connecting your domain to Google Search Console so it can start gathering data. In just a day or two, you'll be able to learn where traffic to your website is coming from, how often people are clicking away from your page after they arrive, the geographic location of your visitors, and more.
These changes take a while to reap results, but the rewards are worth it. So get started today and start earning organic traffic to your website.