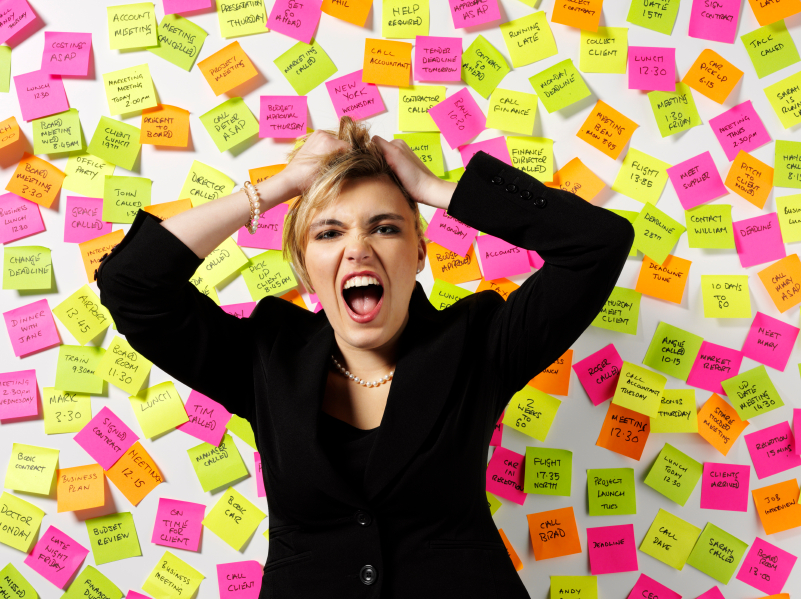 You're thinking about hosting an event, maybe for educational, networking, or fundraising purposes.
You don't have a lot of time to dedicate to it, but you want to look professional and minimize the time spent managing all the event details.
You decide to promote your event via emails and phone calls. Maybe you even create a registration form using Microsoft Word. You post the registration form on your website to be filled out and sent back via fax.
At first, you receive a few phone calls for additional information. Then the email responses start to arrive. Now you're spending time on the phone answering those calls, returning messages, and playing telephone tag.
You start to receive faxes with the registration details filled out, but you can't read the handwriting on the pages. You need to pull together all of this information into a spreadsheet, but these tasks are becoming very labor intensive. You think to yourself, "There has to be a better way to manage these event details!"
So, what's the solution? Don't pull your hair out; you need an online event management tool!
Focus on what's most important
Online event management tools are designed to make the process of promoting your event and managing the details a snap, so you can focus on what matters most: Making your event the best it can be.
No matter what event management tool you choose, you can "set it and forget it" — just create an invitation, registration page, and homepage, and while you're busy lining up the venue, ensuring there'll be refreshments, and taking care of other logistics, your attendees will sign themselves up. Their information will be ready and waiting for you whenever you have the time to check on it.
But that's just one benefit. There are more.
Online event management tools solve many of the challenges faced by event planners. Including:
1. You can look more professional and organized
As opposed to free services, an online event management tool will allow you to create invitations, registration forms, homepages, and other web pages that are advertisement-free, and that maintain the same look and feel as your website and other communications. Use the same colors, images, and logos that your customers, clients, members, and supporters are already used to seeing.
2. Social media makes promotion easier
When you take your event management online, you can incorporate social media into the promotional plan. It's a free way to extend your reach beyond just your guest list. With an online tool that incorporates social media, it's as simple as clicking a button and your guests can broadcast about your event on Facebook, Twitter, and LinkedIn. And you can do the same, sharing your event invite, homepage, and more on your own social networks.
3. You can put all your information in one place
Need to update attendees about new speakers added to the agenda, or a change to the parking situation? You can add all that to your event homepage, and then share on social media that there's been a change. You won't have to send out another mailing or make phone calls to ensure your guests all have the most up-to-date information.
4. It costs so much less
Forget having to spend money on printing and postage costs. With an online event management tool, you pay one low fee and you can send all the invitations you want, create a homepage, and more. Online promotion is nearly free too, as the word spreads on social media.
5. Collect payments or donations through a secure service
With an online event management tool, you don't have to worry about collecting (and depositing) checks, or keeping track of credit card information. You can accept event payments with PayPal credit card processing or Google Checkout. Bonus: If your event is a fundraiser, and someone can't attend but still wants to donate, you can collect that donation in the same fashion.
6. You can collect registrations 24/7
Attendees can register themselves anytime, day or night. Self-service event registration saves you time, and ensures that even if you're not in the office, you can still collect registrations. For registrants, they can find out who else will be in attendance — giving them even more incentive to be at your event.
7. You can stay in touch more easily
When the event is over, there's no need to input all the attendee information into a brand-new database. When you use an online registration tool, it's already there, ready to be used for follow-up communications like a post-event survey. During the registration process, you can ask attendees if they'd like to join your mailing list so the lines of communication don't have to end when the event does.
The bottom line
An online event management tool offers the best solution to meet the labor intensive demands of hosting an event.
Take your efforts online and you'll save time and money, leaving you to host a better event that will make you — and your attendees — happier.