Craigslist is one of the largest digital marketplaces in the world. The site has dominated its unique niche so much that it's barely changed in the 26 years since it launched. It may not be the first thing that comes to mind when you think of business advertising, but it'd be a mistake to neglect the site's giant user base.
Anything you can think of is probably listed on Craigslist. Need to hire an employee? It's there. Find an apartment? It has that too. Buy a new couch? There are listings for that. But what does Craigslist advertising for small businesses look like?
In this article, we'll go over how you can leverage the power of Craigslist's online storefront to market your business and reach new people. Keep reading to learn the do's and don'ts of posting on Craigslist, how to set up an ad, and more.
Deciding whether to sell on Craigslist
Even if you've thought about marketing your business on Craigslist, you might not be taking full advantage of the platform. If you're on the fence, you might be wondering if it's worth the time and effort. Is it as good as, say, Amazon or Google shopping?
To make an informed decision, consider the following:‌
What sort of goods and services do well on Craigslist?
Who are your ideal customers?
Browse the site and look at the kind of ads your competition is placing or just ads that are doing well. What do they have in common? What can you incorporate into your own ad? Could you see an ad for your business doing well in the same space?
Craigslist is especially good for businesses selling goods and services in a specific location since the site is divided into pages for local communities. The exception to that will be if you provide a service like writing, which can be done almost anywhere.
If that description fits your business, then it's probably worth it for you to invest in Craigslist advertising. And that isn't as niche as it sounds — mechanics, language tutors, dog groomers, and more all get their business locally.
If you sell physical products, Craigslist lets you link your ad to an eBay store, which is a nice bonus. If you run a chain of businesses, you can also promote a franchise operation.
Finding your ideal customers‌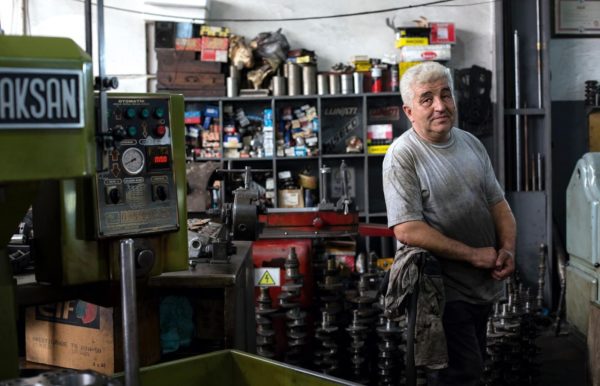 If you decide to run ads on Craigslist, you'll want to think about who your target audience is for those ads. Just like social media ads on Facebook or Instagram, it's better to target specific groups than take a scattershot approach.
Since Craigslist is built around local listing hubs, you'll want to consider the cities where you operate or want to expand in the future. These will be the cities you'll target.
Say you're a mobile dog-walking service headquartered in Los Angeles, but you operate in nearby cities like Orange County. You'll want to develop an ad posting strategy to get in front of people in those cities, and often those pages will overlap. If you can work remotely from anywhere, you can post pretty much everywhere — just note that your business is online.
Think about who is looking for the product or service you provide. Put yourself in their shoes. Think about what would get their attention and what they'll be looking for in a business. Tailor your message accordingly.
Developing your ad post‌
As you brainstorm your post, take a look around Craigslist's help forum. There are tips on posting ads, the small fees businesses pay when posting, and the rules you need to follow to avoid getting banned.
The fact that Craigslist ads are user-moderated is good since you won't have to worry so much about putting out a bunch of ads — you just need to make yours the best it can be. That includes writing clean copy free of typos and grammatical errors.
If it's relevant, include images in your post. If you run a dog grooming business, have photos of the store, pictures of happy dogs, of your employees, or anything else that lets people know you're legitimate.
Craigslist advertising relies largely on flagging by other users to alert the system to posts that violate its terms of service. Other platform users can flag prohibited posts, and if they receive enough flags, they get automatically removed.
Craigslist prohibits items that include tobacco, firearms, the promotion of sex trafficking, and a whole list of other things you can see here. Sometimes, since the system is automated, legitimate ads get taken down. If that happens, the ad can be reposted if it's reworded appropriately, but you'll need to provide the ad information to Craigslist's help department.
To prevent your ads from being flagged and deleted, create separate ads for each city that you post in. Ads that don't indicate a business is local to that city can get flagged and taken down. Avoid copying and pasting the same ad to different pages, as this will make you look like a bot, which makes you more likely to get flagged.
Focus on specific products or services that you offer and rotate ads for each of them regularly. Don't upload the same ad twice during a 48-hour period, and always delete the old ad before uploading the new one.
Building your Craigslist business ad‌
The site's interface is famously streamlined, making it simple to post an ad. It can be as no-frills as a text post or more complicated with images and links. You can add HTML tags and URLs in your post, but Craigslist advises that you use HTML sparingly.
Think about what makes sense for your business when deciding what to include. Do you have an eBay store you can link? Are you a real estate agent who could benefit from adding pictures of the houses you're showing? Add those elements in if they make sense and don't violate the terms.
Craigslist doesn't use an algorithm like Google does for search results. Instead, it ranks ads based on the date they were uploaded and then by keyword. So you'll want to give careful consideration to the text of your ad.
Helpful things to include in your ad text:
Keywords relevant to your product or service that can help people find the ad. For example, using words like "one-bedroom" or "in-unit laundry" if you're renting out an apartment.
A direct approach. Keep the sales pitch to a minimum and cut down filler.
HTML if it makes sense, but don't go overboard. It can make the ad too busy.‌
Remember that people are sifting through rows upon rows of ads when they search for something on Craigslist. Text that gets straight to the point is more likely to capture attention than all-caps headlines that don't say anything about your product.
In addition to keywords, include location information like ZIP codes in your ad. This will help narrow down the results to the people who really need to see them. City names, community names, and even neighborhood names are all also helpful.
Posting the ad‌
Once you've come up with the content and strategy for your ads, it's time to post them on the site. Business owners can post their ads in the "services offered" section. Business ads outside that section can get flagged, so double-check your posts.
To post yours, follow these steps:
Go to Craigslist.org, click the "cities" link and select where you want your ad to run.
Click the "post to classifieds" link on the left-hand side of the page.
You'll be prompted to log into your Craigslist account or create one if you don't have one.
Once you've logged in, choose "service offered," then "continue."
Select "small biz ad" as the ad type and click "continue" again.
You'll be able to type a specific location for your business. If your business is online, you can leave that part blank.
Enter a title for the post. You can keep it simple and direct here by entering your business name followed by what you sell.
Click "anonymize" to mask your email address with a temporary Craigslist email. This will help cut down on spam to a personal or even work email address. It also prevents your email from being harvested and sold to other spammers.
Enter the description. This should be a detailed description of your product or service, including relevant keywords. You can include your business phone number and operating hours here too if you want. The more information people have to work with, the better. When the description is finished, click "continue."
If you want to choose an image for your ad, click "browse" on the next page. You'll open up a window to choose an image from your computer to upload. Choose one and click "open" to insert it. You can pick up to eight, but make sure every one of them needs to be there if you choose that many images. Click "done with images" when you've chosen all the photos you want.
You'll be taken to a verification page. Click "continue" to confirm and post your ad. You can make changes later by clicking "edit text" or "edit images."
And that's it! The process is pretty straightforward, and you'll repeat it whenever you post a new ad. Just remember to take down the old one before posting anything new to avoid being flagged.
Once people start responding to your post, it's important to protect yourself from fraud. Use these tips when fulfilling orders through Craigslist:
Try to talk to all new customers over the phone before any financial transaction
Ship items only after receiving payment
If something seems off, trust your gut and investigate further
Track your ad's performance‌
Tracking any ad campaign or marketing effort is critical to finding out what works. You should be tracking all your business' online assets, and Craigslist advertising is no exception.
Craigslist lets you track ads by email, phone number, or website clicks to see which ones do best. If you're advertising in multiple cities or running a promotion, tracking is especially important.
Craigslist doesn't give you demographic or tracking data on users, so whichever method you set up for tracking ads should have a unique identifier. A website landing page, an email just for Craigslist ads, or a phone extension will all work. Choose a contact method that fits your industry and that people would use to reach out.
When looking at the numbers, it's important to keep other environmental factors in mind besides your city. The season or climate can have an impact on what you're selling — you probably aren't going to sell a lot of snowshoes in L.A., even if it is winter there.
What your competitors are doing will also affect the market. If they're having sales and flooding the market with lower-priced versions of your product, it might affect your numbers. This can be a signal to act in kind or focus on selling a different product in your inventory for a while.
Take advantage of the forums‌
Unlike other selling platforms like Amazon or eBay, Craigslist has a highly-trafficked forum section. You can use this area of the site to talk with other sellers and get to know the lay of the land. Or you can communicate with people looking to buy.
Take some time to browse the forum in your category or area every now and then to answer questions or contribute to a discussion. It can help establish an authoritative, ethical voice for your business.
Should you try marketing your business on Craigslist?‌
In the end, it's up to you and what you think is best for your business. Craigslist advertising is easy, and the fees they charge business owners are minimal (usually between $5 and $10). If you have a highly local business or just want to advertise in a new space, Craigslist could work for you.

If you do decide to advertise there, keep the rules in mind. Don't spam the site with multiple identical posts in a short time frame, and always take down the old ad before posting a new one. Minding site etiquette will keep you from getting flagged the majority of the time.

Your ad should be straightforward, to the point, and informative. Include information on your business like zip code, operating hours, contact number, and neighborhood, so you're easy to find.

Lastly, track your ads! Find out what works, where your best customers are, and build that into future campaigns.

Looking for more marketing advice? Check out the Constant Contact blog and handy downloadable guides.

Share with your network