As a business owner, you may have heard that online assets are important — but do you know which assets are most beneficial to your brand? If the answer is "no," don't worry. This article will cover the definition of online assets and their importance to your business. It will also provide examples of three of the most valuable digital assets to focus on, including:
Your business website
A thriving blog
A strong social media presence
What are online assets?
Online assets — sometimes called digital assets — are pieces of content that exist online and hold some form of value. Digital assets can be created online or created offline to be stored on a server.
They include a wide range of content, such as:
Photos
Videos
Websites
Mobile apps
Online assets typically hold financial value. For example, when you design a logo, the art becomes a valuable digital asset that you can use to brand your website, sell merchandise, and more. Similarly, a website can be sold to another party as an online asset.
Why are online assets important?
With 4.6 billion people online throughout the world, having an online presence is more important than ever. Because an increasing percentage of business is conducted online, creating strong online assets provides massive potential for financial gain — and an opportunity to build new customer relationships.
3 Most valuable online assets for your business
Fortunately for creators, there are many forms of online assets. The versatility of online assets makes it easy to create a content marketing strategy that will bring your brand the most value over time. You might already be developing online assets naturally as a part of your online marketing strategy!
Three valuable online assets to develop are:
1. Your business website
Whether you have created an online store or a brick-and-mortar location, your website and domain name are an important part of your business. Your website is the center of your online presence and can be a deciding factor for investors, brand affiliates, and future buyers.
A valuable website possesses features such as:
A strong landing page
If your website is the home of your online presence, think of your landing page as the front door. A landing page should instantly give visitors an idea of what type of experience they can expect as they navigate your site.‌
In this example, Thrive Market, an affordable health food brand, uses its landing page to attract visitors to its service. Thrive achieves this with strong visual branding, compelling copy, and a clear call to action.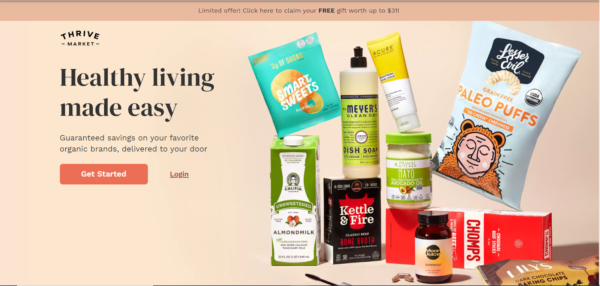 ‌A subscription portal
Creating a subscription portal is a powerful way to boost your website's value, especially for online brands. In this example, Thrive Market appeals to visitors directly on its landing page. Thrive Market clearly shows leads that a subscription will unlock enticing savings.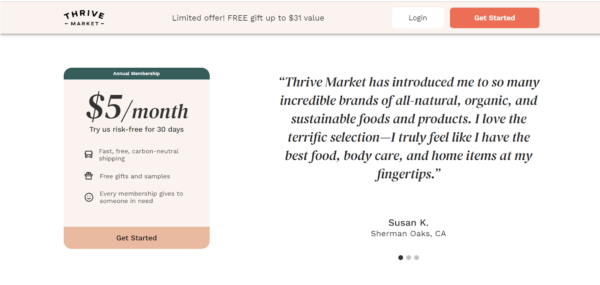 Thrive also asks subscribers to take a quiz — from which it gathers important information about the customer. From there, Thrive can market specific items to its customers through email list segmentation and personalized "aisles" in its online store.
Your online store
Whether you host your business entirely on the web or as a combination of physical and digital storefronts, your online store is a vital asset. Thrive Market adds value to its storefront by allowing customers to personalize their shopping experience.
Beyond appealing to the niche market of health food lovers, Thrive Market makes it easy for customers to shop for diet-specific foods — from ketogenic to vegan to certified organic.
2. A thriving blog
Starting a blog is an effective way to build an online asset over time. Depending on the type of blog you create, developing a devoted readership can benefit your brand in several ways, such as:
Creating a resource
When done well, a blog is a great way to attract new customers to your brand. If you can create consistently compelling content, readers are more likely to engage with your blog — and come back for more. By focusing on generating content that is helpful to your customers, you add immense value to your brand and establish yourself as a trustworthy source within your industry.
With well-placed keywords, you can even boost your search engine optimization, which elevates your blog as an online asset.
Pet brand Chewy attracts customers with its extensive blog, which features pet advice, product guides, and lifestyle features. Chewy's blog not only acts as a resource for pet owners, but it also links back to many of Chewy's products, driving sales and inspiring brand loyalty.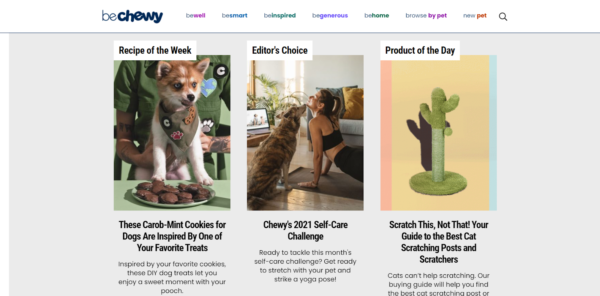 Creating a blog to sell
While blogs can be lucrative for e-commerce businesses, they can also stand alone. A powerful example is TechCrunch. The popular technology blog was sold to AOL five years after its creation — reportedly for around 25 million dollars.‌
TechCrunch is a high-profile example, but it points to the immense financial potential of creating and flipping your blog as an online asset. TechCrunch founder Michael Arrington achieved his impressive merger with AOL by building an online asset that is useful and popular among tech readers.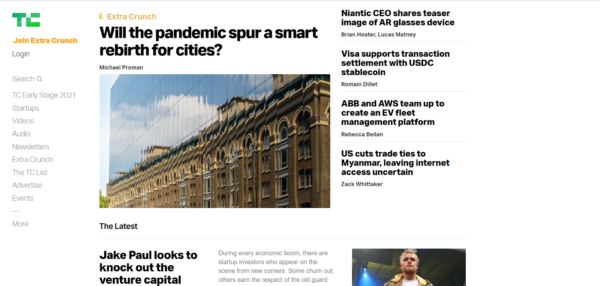 3. A strong social media presence
Social media provides professionals with a tremendous amount of freedom when it comes to creating online assets. Social media has multiple advantages, including:
Creating an online community
Providing a space to engage with customers
Reaching new audiences
Building natural partnerships with other brands
The true power of social media lies in its versatility. Some of the most valuable aspects of social media as a digital asset include:
Community building
One of the most important elements is a loyal following when it comes to creating a sustainable online asset. When you create a social media channel, you can evaluate your community impact in a few ways, such as:
Fenty Beauty, for example, has created a strong community based on the sheer number of followers on Instagram — nearly 11 million. If you can maintain a large brand following, you add a significant amount of value to your business.
Unique content creation
Whether you are looking to build a social media presence as a marketing tool or to develop a standalone online asset, content creation is key. Much like blog writing, content creation is about offering something of value to your followers.
For creators, social media provides a truly flexible canvas. There is space for entertaining video content, striking photos, interactive posts, and helpful resources. Fenty Beauty creates an online space that highlights:
Aesthetically pleasing photos
The efforts of individual makeup artists and influencers
Content that celebrates diversity
Resources on various beauty topics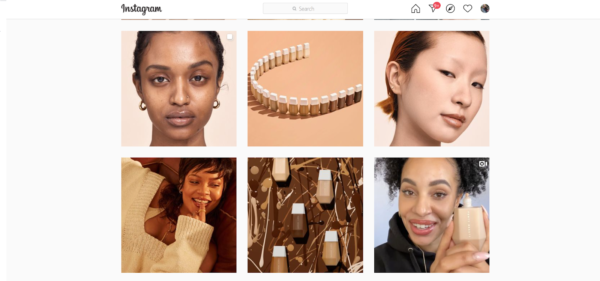 Easily accessible resources
About 61% of social media users in America access their profiles by mobile phone. You can capitalize on the rise of cell phone use by creating easy-to-consume content on your social channels.
Fenty accomplishes this by providing its users with a step-by-step guide to using its new Fenty Skin Hydravisor. This not only offers followers an actionable resource, but it also promotes the product. By creating the content in an Instagram story, Fenty allows users to tap through the story on their phone. The final slide offers an easy-to-use "swipe up" link to the product, which drives sales.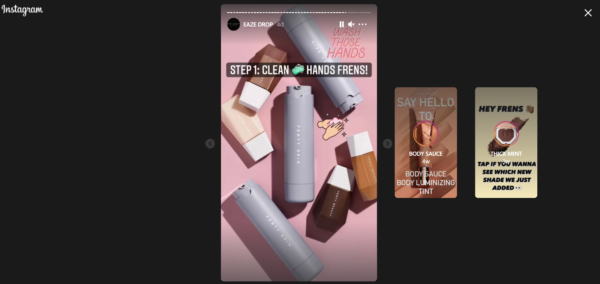 Online Assets: Takeaways
Whether you are managing social media channels or blogging regularly, there is an endless number of ways to create online assets that appeal to your unique audience. When creating digital content, consider:
How does this content add value to your brand?
How does this content provide value to others?
Keep these questions at the forefront of your mind as you create content. You will be well on your way to creating appealing online assets that elevate your brand or can be sold in the future.

You've learned what online assets are, why they are important, and the different forms you can explore. Are you ready to start building your own? To explore more ways to grow your online presence, check out The Download, a free marketing guide for professionals.

Share with your network