Perhaps you've wondered about pay-per-click (PPC) advertising and whether it could help your small business. The good news is that virtually any business can benefit from PPC advertising since this form of online marketing allows advertisers to control their budgets and target specific audiences. But what is pay-per-click advertising?
Before you get started with pay-per-click, you'll need to understand a few things about how it works. You'll probably also want to familiarize yourself with the most commonly used terms in the world of PPC. Read on for an overview of the fast-growing pay-per-click advertising industry and some examples of the top pay-per-click systems.
What is pay-per-click?
Pay-per-click is a form of advertising where you only pay for your ad when someone clicks on it. The link to the ad typically takes users to a landing page on your website, where you then try to sell them something. In a nutshell, pay-per-click is a way of buying visits to your site instead of waiting for traffic to show up organically. The reason why pay-per-click is so affordable is that, usually, only people who are interested in an ad will click on it. As long as your ad has a compelling headline and your product or service is a good value, you will likely get a decent return on your investment.
How exactly does pay-per-click advertising work?
‌‌All types of searches can trigger pay-per-click ads. For example, an ad could pop up when you're on a road trip and you do a local, mobile search such as "burger restaurant near me." But it could also be activated when your inquiry is for something like "tactical gear" that is likely to bring up online-based stores. Whatever your business, you can use pay-per-click ads to get more traffic to your website.
One of the most popular forms of PPC is search engine marketing. This model allows for ad placement in a search engine's results under sponsored links. When a user submits a search query, a complex algorithm determines which ads the platform will display. For example, if your business sells ski equipment, someone looking for snow skis, ski poles, or ski boots might search for one of those keyword phrases, and if you're lucky, your ad may come up at the top. If someone ends up clicking on the ad, they'll end up on a landing page on your website where you're displaying the relevant items for sale.
But you don't just want clicks that result in visits to your landing page. You want conversions — aka sales. The key to successful pay-per-click advertising is to keep experimenting with different keywords and campaigns to determine which ones are the most lucrative. You'll also want to expand your business over time by continually reaching new audiences. The great thing about PPC is that you can start small, only reinvesting a small percentage of your profit until you see that your ads are generating revenue through the resulting sales of your goods or services.
Although there are slight differences between platforms, the most commonly used PPC systems allow you to set a limit on your payments so that, rather than racking up a large bill, the ads simply stop once you've reached your payment threshold.
Examples of PPC systems
The leading platforms for PPC are Google Ads, Microsoft Advertising, and Facebook Ads.
‌Let's discuss the particulars of each of those systems.
Google Ads (formerly Google AdWords)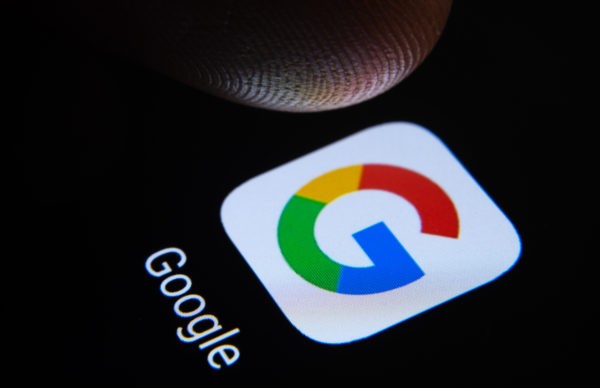 Chances are, when you think of pay-per-click, you think of Google Ads. Google Ads is the leading platform that offers this feature. In fact, it is hands down the most popular PPC advertising system in the world. PPC marketing on Google is particularly effective since Google averages around 63,000 search queries per second on any given day. However, placing an ad through Google does not guarantee success. Where Google chooses to place your ad will determine how well it does. Some of the factors that determine how much Google promotes your ad are:
The relevancy of your keywords
Whether your ad is unique and engaging
The Google ranking of your landing page
Your PPC ad's quality score with Google
‌‌There's not much risk in trying Google Ads because you decide how much money you'll initially allocate to it. You'll fill out a self-explanatory form, set a small budget for your first ad campaign, and see what happens. ‌
Microsoft Advertising (formerly Bing Ads)
Another popular PPC system is Microsoft Advertising. Like Google Ads, Microsoft Advertising is easy to implement and allows you to start small. If you're asking whether you should try Microsoft Advertising or Google Ads, the answer is both. Since Google gets more traffic than Microsoft's Bing, you'll have less competition when advertising through Microsoft. How this fact affects click rates and conversions will depend on which keywords you're targeting. Try both systems to see if one is more effective than the other, but chances are, you'll see results from both.
What is pay-per-click on Facebook?
Another way to experiment with PPC advertising is to post paid-ads on Facebook. Keep in mind that Facebook ads don't work the same way as other pay-per-click programs. Instead of causing ads to pop up in response to keyword searches, Facebook serves up ads in the newsfeeds of people who met your criteria when you selected an audience for the post. This system is unique in that it allows you to offer your products or services to people who aren't necessarily searching for them. For example, if your business is a fishing guide service, you might choose to target people in your geographical area who listed fishing as one of their "likes."
Pro tip: When it comes to advertising on Facebook, the more targeted your ads are, the better. Make sure your selected audience isn't too broad.
Why use pay-per-click advertising?
Pay-per-click advertising offers several advantages over other forms of marketing. One of the best things about using PPC is that you only accrue costs when someone clicks on your ad. This makes it a highly cost-effective method of advertising.
In addition, PPC allows you to advertise to a much narrower audience than traditional advertising. And, PPC is also ideal for businesses of all sizes because you can spend as much or as little as you like.
As is true with any form of advertising, when done right, PPC pays for itself. For example, you may end up paying $2 a click for your ad, but after just three clicks, if someone makes a $200 purchase, you will have spent six dollars to make $200.
Common pay-per-click terms and their definitions in the context of PPC
Before you sign up for pay-per-click advertising with one or more of the platforms we've mentioned, you may want to familiarize yourself with the following terms:
Audiences: These are the groups of people who see the ads.
Keywords: This is any word or phrase a user might search for that describes a product or service.
Negative keywords: These are terms that prevent users from getting your ad in search results. For example, if your products are never free, you could select the word "free" as one of your negative keywords.
Ad copy: This refers to the wording of an ad, which will typically include targeted keywords, a blurb about your product or service, and a call to action.
Landing page: This is where users will end up when they click on the link in a pay-per-click ad. It's typically a page on an advertiser's website.
Conversion: This is the end goal of PPC advertising — a sale resulting from the ad.
Takeaway
Pay-per-click is a practical and affordable advertising option for virtually any business. PPC is highly effective because it harnesses the power of search engines and social media to bring targeted traffic to your website. It also allows you to start small and increase your advertising budget as your company grows and your profits increase.

Now that you have an overview of PPC and understand its benefits, it might be time to start using pay-per-click as part of your digital marketing efforts. Whichever pay-per-click system you use will walk you through the process step by step and provide statistics about how your ad campaigns perform. PPC programs are typically very user-friendly, so give them a try.

‌And if you have a Constant Contact account we offer an email marketing tool that can be used in conjunction with PPC to make creating and launching your PPC ads easier.

Share with your network