Home health care is one of the most personal services you can offer. You're deeply connected to your local community, providing care to your clients in their own homes, and your patients need to trust you. When you're looking to grow your list of patients, home health care referral sources rooted in building trust can be a real boost.
Referrals from existing clients are always ideal, but this guide provides additional info on third-party referral sites, professional affiliation sites, and local business relationships you may not have previously considered. Effective healthcare marketing ideas are focused on people, and every patient is different. Read on to learn about finding home health care referral sources online and in your local community, too.
We make it easy to build loyalty with patients and clients, drive referrals, and grow your center.
Third-party referral sites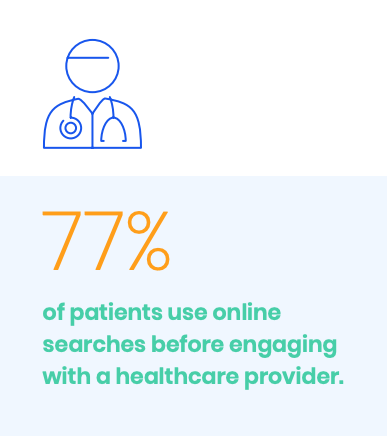 ‌Third-party referral sites are a solid source of home health care referrals. In addition to making sure your own healthcare website is strong, you can get your service listed with other referral services, too.
When a potential patient wants to research home health care options in their area, these sites come up early in search results. The sites then pass those leads along to local providers whose home health services match what people are looking for.
Most major referral sites do have fees, but you can think of it as a marketing expense. These sites are almost like a match-making service that gets you in touch with potential clients who've demonstrated an interest in what you can offer.
‌Care.com
Care.com is a care lead referral site for both individual care providers and small businesses. Building a business profile on Care.com connects you with families seeking care in your area. Care.com will tell you how many people are seeking care around you when you enter your zip code, offering an estimated number of potential leads right off the bat.
‌A Place for Mom
A Place for Mom operates like a traditional third-party broker with referral advisors as liaisons between providers and potential patients. Once you create your business profile, a referral advisor starts matching you with leads. Referral advisors provide each client with a personalized list of care communities. Adding your name to those lists has definite lead-generating potential.
Caring.com
Caring.com shares resources for seniors, but also has a page dedicated to home health in general. Some home health providers choose to serve the elderly, but patients of all ages receive home care. Fill out a quick form on Caring.com's application includes a quick form to get listed with this home health care referral source.
Other referral sources
Online searches are a powerful tool for helping people find you, but word-of-mouth still reigns supreme. A 2019 study by Edelman shows that 74% of people trust a brand message when they hear it from a peer first. Peers can include others in your field as well as other local professionals who're willing to share your name.
‌Professional association membership referrals
Imagine a prospective patient contacts you, but you aren't taking on new patients right now. Maybe your schedule is full or you don't specialize in just what they need. You can't help them, but you still want to help. What do you do? You might pass on the name of someone else in your field with a strong reputation and encourage them to contact that provider instead. You've just become a home health referral source.
Ideally, when colleagues in your field are trying to think of someone to recommend, your name will come to mind. Professional associations are excellent places to network. Getting familiar with others who work in your area lets you learn about your field and understand what your patients are looking for. It's also a great way to start earning referrals. If your colleagues are familiar with your name and your reputation, they might be willing to suggest you.
As an added bonus, several professional associations offer online search features, too. It's not exactly a referral, but having an organization that vouches for you is a great way to build trust with would-be patients.
Local business partnership referrals
Home health care is a naturally localized profession. Your clients are your neighbors, and your neighbors are your potential clients. Working to build local partnerships with other businesses and professionals in your area is a great way to ensure they'll think of you when someone asks if they know anyone who offers what you do. Healthcare marketing thrives on trust.
Office-based community businesses
Businesses in your community likely have someone in charge of a company wellness policy. They may be willing to suggest trusted local providers to their employees.
You might offer to give a free talk or discounted services to get to know them. Maybe a local office is hosting a wellness week, and they'd be interested in hearing from a physical therapist about posture and stretches. If you're a massage therapist trying new marketing techniques, you might partner with a local finance company to offer ten-minute mini-massages during stressful times of year. You could end up with a lot of accountants calling you during tax season.
Financial planning firms
The same people responsible for their elder family members' health care planning are often also speaking with financial advisors. Just as your clients may occasionally speak to you about their other challenges, financial planners' clients may ask if they know the name of a great home health provider.
Having recommendations for home health services for clients who need them helps the financial advisor show compassion as well as a well-rounded understanding of their clients' needs. Establishing a rapport with a local financial planning firm can enable both of you to help your clients get their other needs met as well.
Family doctors
Some providers who work in-office will get requests for home visits they'll have to decline. If a longtime patient becomes unable to come to their family doctor's office, that doctor may be a source for a home health referral.
And, of course, many family doctors offer general services but can't help with specialized needs like speech or massage therapy. Instead, they keep lists of specialists they know or have previously worked with. Getting your name on that doctor's list is another great home health referral source.
Childcare and schools
Children commonly have health care needs such as speech therapy or occupational therapy that can be addressed through home health visits.
Many teachers are trained to identify when students are struggling in a certain area, and schools will often work with parents to recommend next steps to get kids the help they need. You might consider checking in with the local school board to see what resources they offer related to your area of specialization.
Does the local school usually recommend the same speech therapist? Talking to the people who manage these resources can be a way to get your name on their list. Offer to do a talk at a teachers' meeting sharing your expertise on what signs to look for that a child might need some additional support. That way, it's clear you're not asking for favors but looking to build partnerships.
Spread the word
Whether you're hoping to find new patients through home health care referral sources like third-party referral sites or within your local community, making sure others know your name and what services you offer is a great first step toward getting them to suggest you to others.
Think of finding new referral sources as building relationships. Try calling a local business whose clients and yours might have something in common and discuss how you might build a partnership.
For even more insights on marketing your home health care business, check out Constant Contact's The Download.