The home services industry is built on professionalism, trust, and the ability to get the job done right. But your future customers won't know about the good work your team does if you don't tell them. And if they don't know, you'll have challenges growing your company.
When it comes to understanding how to market a cleaning business, many small business owners feel overwhelmed. But you don't have to. The best way to learn how to advertise your cleaning business is to take it one step at a time, using the available tools that will help you reach your target audience while still effectively managing your staff and current customer load.
Ready for the game plan? This guide will cover how to:
Create a marketing strategy
Build a focused website
Monitor your reviews and listings
Network effectively through social media
Invest in paid digital advertisements
Connect with customers through email
Integrate other outreach opportunities
1. Create a marketing strategy
Want to burn out immediately and be disappointed in the results of your marketing efforts? All you need to do is fly by the seat of your pants, fitting in outreach when you have extra time in your day. What entrepreneur or manager has extra time in their day? Instead of winging it, you need to take the time now to create a plan for the next quarter or year.
Start by scheduling a dedicated time with trusted managers in your cleaning business. Work together to answer these questions:
Who is your target audience?
Think specifically, not broadly. It's easy to say, "Everyone!" But that's not even true. Do you want to focus your team on specific companies in certain industries, locations, or sizes? Would you rather work with individual clients with regular home cleaning needs? The more you understand exactly whom you are targeting with your marketing efforts, the easier it will be to reach them.
What is your brand?
The threshold question for a marketing strategy is: What makes your company first, better, or different? Think about the values of your business and how you want your customers to feel when they work with you. This brainstorming will help you brand your company. It will help you develop a logo, a tagline, a color scheme, and anything else that visually helps you stand apart from the competition.
What marketing efforts are your competitors using?
Assess your competitors and research what they are doing. Figure out what is working and what is a waste of time. One way to do this is to survey your current customers to see how they connect with the home-services companies they use. Then, make a checklist of actions that work and schedule time each week to accomplish your goals. Need some ideas on what to do first?
Keep reading.
2. Build a focused website
If you don't have a website for your company, that's the first step to success. With anything you do, either online or in-person, you'll want to direct potential customers to your website. This is where you can prove to them why they should trust your team, and this is where you can convert leads into contracts.
Try using a website builder to create a professional-looking website that's also mobile-responsive. It's vital for today's consumers to have a website that works just as well on a smartphone as on a desktop. Don't forget to include a homepage, a page outlining your list of services, and a page that includes all your contact information.
To rank better when people search for your services using Google or another search engine, think about including keywords for better search engine optimization (SEO) in blogs and wording on your website.
3. Monitor your reviews and listings
Of course, many of your future customers will find you through listing services such as Google My Business, Facebook business pages, and Angie's List. It's also your job as a business owner to keep these listings up to date.
To accomplish this, you must first claim your listings on each of these sites. If your business is already listed, it may just be because one of your customers entered your information for you. Check for errors, especially in the contact section and the location on Google Maps. Complete every section possible to create a useful listing.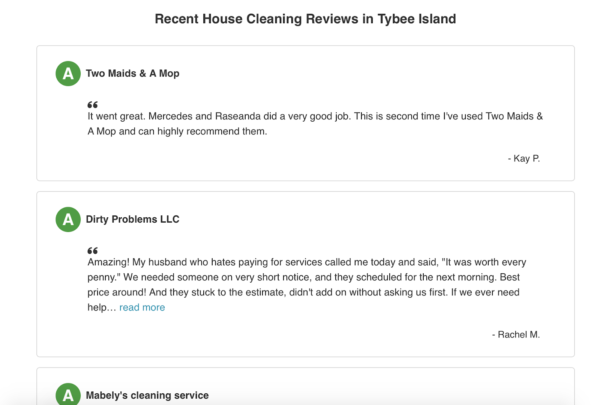 You may notice reviews on these sites as well. Be sure you reply to each review, whether positive or negative. This is how your prospects will see how you handle customer service. Thank those who leave positive reviews.
For negative reviews, acknowledge the situation and apologize without using an excuse. Then, offer to discuss the matter further by providing your phone number. You should always respond to reviews as soon as possible.
4. Network effectively through social media
If you're not using social media, you are missing out on one of the most effective ways to network in the modern marketplace. Start by creating a Facebook business page through your personal page. Fill out the "About" section using the exact language from your other listings and website.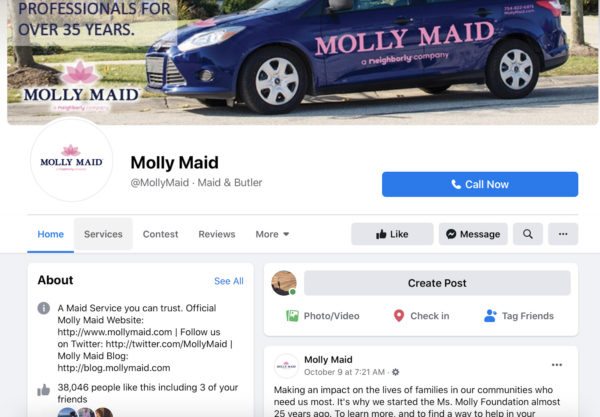 Your Facebook business page is also an opportunity to present your company as a leader in the industry by providing useful tips or answering common customer questions. Plan a consistent messaging strategy, such as "Tuesday Tips." Share links from national sources or highlight your customers' businesses.
5. Invest in paid digital advertisements
Facebook business pages also allow you to create a paid digital advertising campaign that targets the exact audience you want to connect with. Spend time getting familiar with the back end of Facebook, where you can target individuals who see your ads not only by location but also by their industries or hobbies.
You pay for your ad only when users click on it; this is called "PPC," or pay-per-click. Google is another effective digital platform for finding new customers. You'll target your ads based on keywords, or the phrases your targeted audience would use to search for you.
Don't be afraid to try a couple of different messages and images. You will be able to see which one is more effective and then you can put more resources toward the ads that work.
6. Connect with customers through email
Are you collecting email addresses of your current client base? You'll want to start doing this, because email marketing has one of the best return-on-investments, or ROIs, for marketing. You can use a well-designed template created just for your industry through email services like Constant Contact.
Along with sharing blogs or news regularly, you can also use email marketing to initiate a referral program. Encourage your current customers to forward your emails to one of their peers. Both parties could get a discount on their next cleaning service.
7. Integrate other outreach opportunities
Once you have your digital marketing strategy created, complete with a timeline for publishing and a plan for who is responsible for what, you can add in more traditional methods of outreach. Sometimes billboards on service cars, direct-mail pieces, and flyers on vehicles in commercial areas can bring in new customers too.

Ready to learn more about ways to grow your business? Check out Constant Contact's The Download, a free guide that helps service-oriented companies like yours make sense of marketing so you can use your time effectively to gain new customers.

Share with your network