COVID-19 vaccines are increasingly available in the United States and in many other parts of the world, and business owners are understandably eager to get back to serving their customers. Now that it's becoming safer to gather and restrictions are slowly being lifted on all types of activities, small businesses are poised for a major comeback!
We know you're eager to resume some of your pre-pandemic business behaviors, and we want to help you with the marketing and communications around the next phase of your business journey. That's why we've created this guide for marketing your reopening or return to fuller capacity.
But first, let's quickly review a couple of super important things to keep in mind when planning marketing messages for your business right now:
Even as the COVID-19 situation improves in the U.S., we are still very much in the midst of it. It's important to consult the CDC's guidance for safely reopening your business and to stay up-to-date on the situation in your local community.
People all have different comfort levels with different behaviors right now. We've all been through an uncertain and difficult time with the pandemic, and not everyone will be ready to jump head-first into pre-pandemic behavior right away. Business owners must keep that in mind. For many people, "normal" might look very different for a while as we all work together to take precautions to overcome this pandemic and keep ourselves and those around us safe.
And remember — "reopening" could look like a lot of things, ranging from a long-term pivot to relying primarily on social distancing, to fully reopening a brick and mortar location to the public, with added safety precautions. Know that there isn't a one-size-fits-all solution, and you'll need to form a plan based on your unique situation.
That said — you're not alone. You have your community and you have us and together, we can make a plan to help your small business win in 2021. Let's do this!
Use this guide to help plan your reopening marketing strategy
In this article, I'll walk you through some of the things you'll need to consider when planning your "reopening" — whatever that may look like — from a marketing perspective. We'll cover:
Phase 1: Planning your reopening
Before you reopen
Planning your reopening announcement and other marketing and communications
Knowing your customers and communicating sensitively
Checklist for preparing to reopen
Phase 2: Reopening in a new normal
Announcing your reopening

Updating your website and online presence
Creating an announcement email
Sharing social media announcements and responding to comments

Checklist for announcing your reopening
Phase 3: Listen, adapt, and grow
Surveying customers and improving your customer experience
Keeping up proactive customer communications
Checklist for proactive customer communication
TIP: Download and print our reopening guide
Phase 1: Planning your reopening announcement and marketing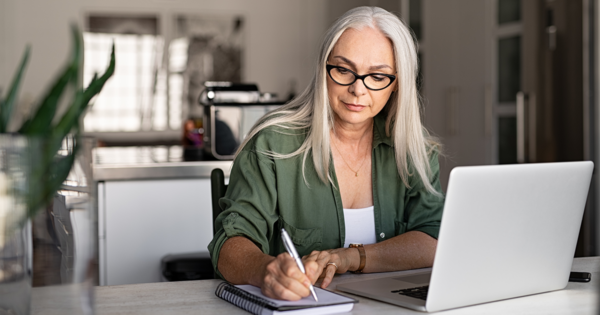 Once you've determined if now is the time to move towards reopening, you can begin planning how you're going to communicate that with your customers.
Know your customers
Marketing is all about knowing your customers, so keep them front-of-mind as you plan your reopening strategy. Many people are reluctant to ease up on social distancing practices adopted during COVID-19, even as more people become vaccinated. Others are cautious but eager to get back out into the world and patronize your business. You'll need to empathetically address customers from all perspectives to maximize business as you move towards reopening.
Remember — people may be easily overwhelmed right now and are much more likely to engage with businesses they feel confident in. Do your best to eliminate uncertainty around the customer experience by sharing detailed information and responding quickly to any questions or concerns.
Don't assume that just because it is legal to reopen your business in your area that customers will automatically have enough confidence and security to do business with you. You'll need to share exactly how they can safely do business with you and demonstrate to them that you've done your due diligence when it comes to their safety.
You'll also need to accept that some people won't be ready to ease their social distancing or masking practices just yet. Be ready to serve them as well. Continue making online purchasing, curbside pickup, delivery, and other social distancing options available.
Know your new normal and prepare to communicate it
What do customers need to know before they even visit your business? Detail, step-by-step, what your new in-person customer experience looks like. Think about these questions:
Is there a limit to how many people can be in your location at one time?
Do people need to book appointments? Or, has the booking process changed?
What is your policy around masking, both for your customers and your employees?
Have your hours changed?
Has your product/service availability changed?
Are you offering contactless payment options? If so, how can customers make sure they're set up to take advantage of that?
If you still have options available for those practicing social distancing, make those clearly available as well.
What is your business doing to keep your physical locations clean and sanitary?
Are there any other precautions staff are taking to ensure a safe environment for your customers? How will interactions be different than they were before the pandemic?
Take all of these questions and concerns and address them before people ask. Have your answers ready-to-go in a document that you can continue to reference and copy/paste from as you craft your emails, website updates, social media announcements, and responses to customer inquiries.
Finally, share those answers with everyone in your company who is customer-facing. This will be key in creating a consistent and clear experience for your customers, even in a time of great uncertainty.
Checklist: Preparing to reopen
Make a list of all the questions you'll need to answer for customers. Use our list above as inspiration, but also include concerns specific to your business and any frequently asked questions you've gotten from customers during this pandemic.
Type up ready-to-share answers to all of those questions
Make sure that all customer-facing staff members have read up on your answers and reopening policies.
Phase 2: Reopening in a new normal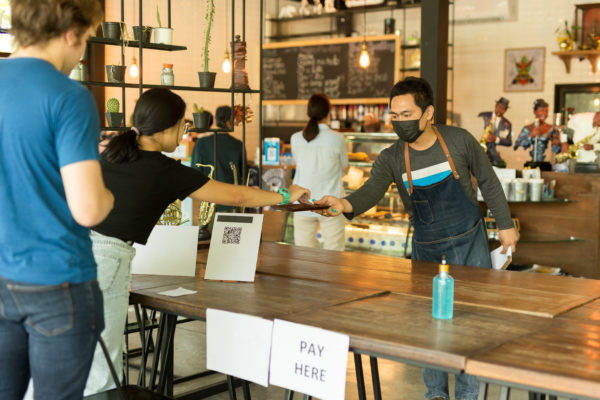 Now that you're prepared to reopen, it's time to get ready to craft your reopening announcement. The work you've done to answer the questions above will help you greatly in this exercise, as you'll want to reference that information as you update your online presence and prepare to make your big reopening announcement.
Update your website
Before you make any big announcements, you'll want to update your website with all of the information you've compiled about your new normal procedures. When you do make your announcement, your customers will have a lot of questions and they'll appreciate you directing them to your website, which will already be populated with lots of helpful information.
Use these tips to ensure your website is helpful for potential customers assessing if they're ready to do business with you as coronavirus restrictions are eased:
Put the most important information right on the homepage of your website. This should include:

Reopening date
Updated hours
Contact information
A link to more information about your reopening and updated customer experience

Add a page on your site specifically for information on your reopening. Separate it into sections to make it easier for customers to navigate. Some of the sections you'll want to think about adding are:

Safety precautions
Customer experience
Social distancing options
Frequently asked questions
On your page about reopening procedures, walk users through the entire customer experience step-by-step. Show them you've thought this all out and are ready to serve them, safely. If you are asking customers to bring their own protective equipment, such as face masks, be sure to convey this upfront so there are no surprises when someone comes to patronize your business. If you are not requiring face masks, share that too so customers know exactly what to expect.
And if you can include photos, that's even better! Your customers will appreciate that you've done what you can to eliminate any confusion in your new experience.
Update your online presence
Now that your website is updated, make sure that the rest of your online presence is updated with matching information. Go ahead and update your:
Social media profiles
Any other listings you might have on sites like Yelp
Share your updated policies with a reopening announcement email
Once your website and the rest of your online presence are updated with your reopening information, you're ready to announce the reopening to your customers!
We recommend that your reopening announcement email focus on three things:
Announcing your reopening or revised policies, depending on your unique situation
Expressing gratitude to your customers for patronizing your business, especially in a time of uncertainty
Ensuring customers that you're taking all precautions to keep them safe, directing them to your website for detailed information
Since you'll be directing customers to your website for all the details, you don't need to include all of your reopening precautions and procedures in the email itself. But you will want to include absolute essentials, just in case a customer is excited and comes straight to your location without visiting your website first. For example, do customers need a mask to enter your establishment? Think about including that right in the email, alongside your updated hours.
And in your email, be sure to highlight any social distancing options like curbside pickup that will still be available for those who would prefer that.
Announce your reopening on social media
Your social media announcements should focus on the same priority messages as your email, but should be more direct, to-the-point, and put a greater emphasis on directing people to your website.
Be prepared for people to engage with you in the comments and to ask questions. Answer their questions quickly and concisely. If their questions aren't already answered in your reopening planning document, add those questions in so you can reference your answers later. You might want to also consider adding those questions to the reopening page on your website, in case others have the same questions.
Checklist: Announcing your reopening
Update your website
Update the rest of your online presence (social media profiles, Google Business Profile, Yelp, and any other sites that have your business information)
Send a reopening announcement email
Post a reopening announcement on social media and monitor your posts for customer questions
Phase 3: Listen, adapt, and grow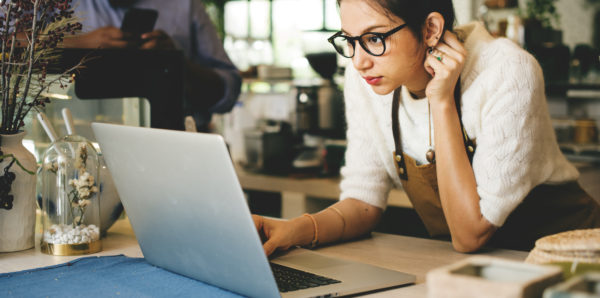 This is an unprecedented situation and we're all going to be figuring it out as it unfolds — together. As you continue to operate your business under these new circumstances, listen to feedback from your customers and your staff, and use that to make your business stronger.
And as you adapt and make further changes, always keep your customers informed. They'll appreciate the updates and your commitment to serving them as best as you can, even in the midst of these new challenges and new possibilities to return to a more typical business experience.
Survey your customers and use their feedback
Ask customers about their experience — in person and/or through an email survey.
Use negative feedback to adjust and improve your customer experience. Share positive feedback (with permission) as social proof that your new customer experience is enjoyable and safe.
Keep up a proactive communication strategy
Operations and day-to-day business are likely to shift and change as we all adjust to the new normal. Don't be afraid to overcommunicate with your customers during this time. Every time a protocol changes — whether it's how you clean your store or how customers engage with your products and staff — be sure to keep your customers in the loop and updated.
This communication will help you avoid customer complaints and make sure that those visiting your location know what to expect. Share pictures of your location to help communicate the changes you've made and how your business is a welcoming and safe place for people to venture into.
Checklist: Proactive customer communication after reopening
Collect feedback from customers and staff
Use that feedback to improve your customer experience
Communicate those updates back to your customers and invite them to do business with you again and continue providing feedback on their experience
Repeat
How has your business adapted and evolved as a result of coronavirus (COVID-19)?
As we navigate this situation, it's important for the small business community to support each other and learn and grow together.

To connect with other small business owners, learn what's working for them, and share your own experiences, join our small business support group on Facebook.

Share with your network