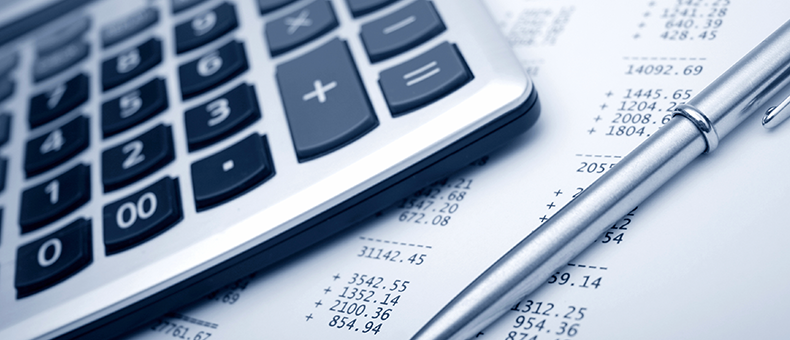 It's easy to think of accounting or recordkeeping as a "necessary evil," created and maintained to satisfy government reporting — primarily taxes.
But the fact is that beyond being something you're required to be doing under the law, accounting and recordkeeping systems are created for you to make informed customer, marketing, pricing, and vendor-related decisions.
In this post, you will learn the tasks associated with a company's accounting and recordkeeping system, considerations regarding who should do the work, and the differences between an accountant and a bookkeeper.
We'll also help answer an important question — should you hire an accountant?
Accounting Tasks
Successfully managing a small business involves managing your cash. Your accounting system is critical for knowing how much cash you have in the bank each evening and if you can meet your expected expenses.
Three general activities are required for setting up and maintaining an effective accounting and recordkeeping system.
Setting up the system: Creating a process to track transactions and make projections can be accomplished using a notebook, spreadsheets, or accounting software.
Entering transactions: Transactions entered may include sales made, cost of materials purchased, employee compensation and benefits, hours worked, rent, IT, insurance, office supplies, and other expenses paid.
Reporting actual results or the projections of future results: Reports may cover the status of potential customers, sales made, sales made where customers have not yet paid, expense comparisons with the budget and same period last year, all sorts of tax reports, financial statements, and information needed to satisfy bank loan covenants.
To Outsource or Not?
When you set up your business, one of your first decisions is to determine who should handle these accounting activities. The three choices are to do it yourself, assign someone on your team to do it, or to outsource to a bookkeeper or accountant. Often with a start-up, you are the only employee and there are limited funds available, so initially the founder frequently does all the bookkeeping.
As soon as you have sufficient discretionary funds, you can consider outsourcing the task. The key is to decide if bookkeeping is the best use of your time.
You started your business because you are good at selling, developing apps, manufacturing a product, consulting, or whatever other activities produce sales. Is it more valuable to spend your time producing sales or doing bookkeeping? Unless you are in the financial services sector, it is unlikely accounting is your strength.
If you decide to outsource, there are two types of financial professionals to consider: a certified public accountant (CPA) and a bookkeeper. Each has vastly different skills and rates, and you will want to retain both, but for different tasks.
Certified Public Accountant
A CPA has been certified by a state examining board as having met the state's legal requirements. These professionals are granted certain responsibilities by statute, such as the ability to certify financial statements, and may be held liable for professional misconduct.
Accountants, like doctors and other professionals, are both generalists and specialists. Accounting specialties include tax accounting, mergers and acquisitions, and nonprofits. You need to find the right match for your needs; at first this will mostly be general accounting work,
Depending on the market and work complexity, CPAs may charge $100 to $300 an hour. So, it makes the most sense to hire an accountant only for complex or high-value projects, such the quarterly financial reports (especially if you are required to give these to a bank or under a government contract), tax filings, ongoing or case-specific advisory services, or the financial section of your business plan. Until your company reaches several million dollars in sales, it is more economical to outsource these tasks rather having a full-time accountant.
To find a CPA, word of mouth is best. Alternatively, check out these two sites CPAdirectory.com and the National Society of Accountants.
Bookkeeper
Performing basic, day-to-day activities is best left to a bookkeeper. These tasks include gathering employee timesheets, submitting purchase-order invoices for you to pay, collecting customer payments, preparing bank deposit statements, and entering all the transaction information into your accounting and recordkeeping system.
Depending on the market and tasks assigned, a bookkeeper charges $25 to $35 an hour. Many small businesses retain a part-time bookkeeper to help set up their accounting system and enter all the transactions, until business growth justifies a full-time position. Even if you decide to do the bookkeeping yourself, you still may want a bookkeeper to help you set up the accounting system.
Bookkeepers with knowledge of other similar businesses will know which categories of revenue and expense are typical in your industry to track and report, thus saving research time and ensuring your system is set up most effectively.
To find a bookkeeper, ask an accountant for recommendations of bookkeepers they have worked with and vetted. You can also place ads in your local paper, on Craigslist or other such forums, or go to the American Institute of Professional Bookkeepers.
Don't Outsource It and Forget It
Consider outsourcing to an accountant and/or bookkeeper if you do not have the time, skills, or inclination to do this work. However, bear in mind, this is not a situation where you hire these folks and then forget about the subject. It is your company, and the financial statements are yours. When you present the financial statements to a bank, file your tax return, submit invoices to a government procurement official, or any other such use, you will be the one signing the document.
Therefore, you will need some understanding of what is included. Review important materials and ask for explanations if anything seems unclear.
Key Lessons:
An accounting and recordkeeping system is mainly for you, to assist in making good decisions; it is not primarily for satisfying government reporting.
When deciding whether to seek accounting assistance, consider where your time is best spent.
There are substantial differences in the skills and costs of hiring an accountant or a bookkeeper, so hire each where there is the best match.
Looking for more small business management advice? Check out some of Hal's other posts on how to plan and run your business:
About the author: Hal Shelton's business planning skills were developed as a certified SCORE small business mentor, corporate executive, nonprofit board member, early-stage company investor, and author of The Secrets to Writing a Successful Business Plan: A Pro Shares a Step-By-Step Guide to Creating a Plan That Gets Results. Suggestions for additional topics are welcome: email Hal directly from his website:www.secretsofbusinessplans.com.
Share with your network