You've figured out a great health or fitness product that perfectly fills a gap in the market, and you're ready to sell — but you're not sure who to market to yet.
Lots of business owners, no matter their niche, find themselves in this situation. They've got something they think is great but aren't sure who will want to buy it. That's why the ability to hone in on the typical customers for health and fitness products is so important.
We make it easy to build loyalty with patients and clients, drive referrals, and grow your center.
Finding a target market for your health and fitness products‌
The global wellness industry was worth $4.5 trillion in 2018 and has only grown since then. So it's no surprise it's such a popular market for new and innovative products.‌
From healthy foods to home workout options, the health and fitness arena offers plenty of room to innovate. People are always looking for products that can help them stay healthier and improve their lives, so it's likely your product will be a good fit for someone out there.‌
Take Dr. Mike Varshavski, for example. He's an online health influencer whose main audience is on YouTube. Varshavski explains common fitness mistakes and debunks health myths, aiming his content squarely at the everyday person.‌
Dr. Mike's product is information, and he's figured out how to create value for his audience with it: be relatable, evidence-based, and respectful to his audience. His channel has over 7 million subscribers.‌
Here, we'll go over how to find that group (or groups) or people that can get the most out of your product, and make sure they find out about your business.
Ask the 4 'Ws'‌
Journalists famously want to know the "who, what, where, when, and why" of a story to deliver that information to the reader. You'll do something similar to find your target audience, except you'll be asking:
Who do you want your product to serve?
What is their main problem to solve or desire to fulfill?
Where do they spend their time online?
What value can you offer them for free?
‌Narrowing down the "who" to identify typical customers for health and fitness products is the first step, and there are a couple of methods you can use to answer that question.
Who does your product serve?‌
Whether you're selling a run tracker or a compact exercise machine, you need to figure out who your target audience is. Digital health and wellness products, in particular, are experiencing a boom right now as people look for ways to stay healthy at home. ‌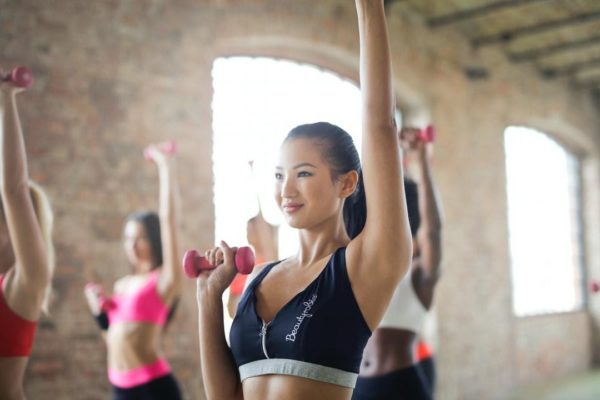 Typical customers for health and fitness products can vary much more widely than the gym rat stereotype you might immediately think of. Anyone may use your workout app, from yoga instructors to stay-at-home dads looking to get in better shape.
Those people are your target market — the ones who can get the most out of your product and are most likely to see the value in it. Identify them and segment them into specific groups you can reach out to.
Think about the demographics your ideal audience falls into, including: ‌
Geographic (where they live)
Psychographic (shared behaviors and preferences)
Sociographic (shared societal beliefs)
Economic (income level)
In the beginning, it can serve you better to find a more niche audience and market just to them. Once you've succeeded there, you can expand to more people. When you're just getting off the ground, a narrow message can go farther than trying to market to all typical customers for health and fitness products.
You can do that by segmenting your target audience into even smaller groups. If you're designing a workout app, for example, you might build out programs for several different fitness levels from beginner to advanced. You could then message to each group differently.
What is their main problem or desire?‌
You may hear this referred to as a "pain point." It's the challenge in someone's life that sent them looking for a product like yours in the first place.
Maybe someone just took up running and needs to find the perfect beginner's running shoe, or they've started lifting weights and want a healthy supplement to help gain muscle. These people have needs they're looking to fill, which can help you anticipate their actions.
Some businesses will create buyer personas of their typical customers for health and fitness products to help guide their marketing efforts. Personas are basically fictional versions of your ideal customer, complete with a backstory. That backstory includes their personal motivations, including pain points or desires.
When you explore this question, you'll find out if there's really a need for your product. Is there a valid unmet need for your product among the people you're trying to market to?
If not, you might have to switch up your audience or come up with another product idea altogether. Nobody's going to buy a product to solve a need they don't have. You want to be sure that, even if you choose a narrowly defined niche within the health and fitness market, there's a market for your product or service.
Online personal training, for example, is one way fitness professionals have built a wider audience and tried to fill gaps in clientele during the pandemic. Since people were stuck at home but still wanted to exercise, there was a demand for the virtual classes and programs those trainers were selling.
Where do they spend their time online?‌
Once you know who you're marketing to and what their main challenge is, you need to figure out how to reach them. The easiest way to do that is to figure out where they spend the most time online.
Is your target audience likely to be in certain Facebook groups? Are they in the age range that uses Instagram daily? Would they go to YouTube for videos on health and fitness?
The answers to these questions will guide your marketing campaign. If your ideal customer spends a lot of time in a group of local runners on Facebook, for example, it might be worth investing in pay-per-click (PPC) advertising on that platform to reach them.
This also applies to the apps people use. Maybe they're using Nike's running app to track their progress, or they could have MyFitnessPal keep track of their calories. Knowing what products your target audience already invests in will help determine whether they'll need and want yours.
What value can I offer for free?‌
Offering value to people with no strings attached is one of the best ways to build trust quickly. Think about what information or product you can offer your target audience for free that helps solve their main problem.
For that person looking for running shoes, you could make a short video on pre-run warmup technique. For the person looking to eat healthier, maybe a blog post with five healthy breakfast ideas.
You can even use infographics to make short, helpful pieces of content on visual social media platforms like Instagram. Fitness experts and physical therapists have found success on TikTok by posting short, easy-to-follow videos of them demonstrating workouts or stretches.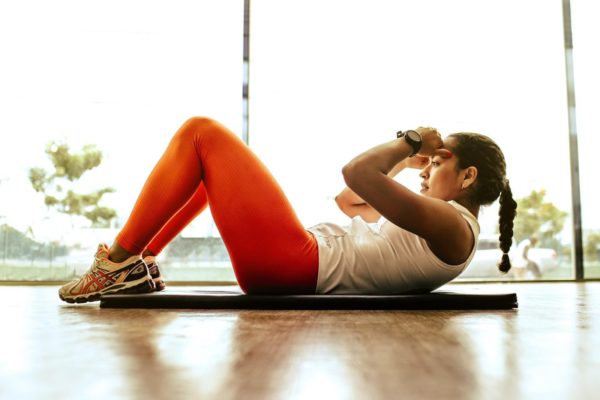 Personal trainer Cori Lefkowith, owner of Redefining Strength, does this very well. She posts targeted exercise routines on her YouTube channel that give people serious value for zero money. If they're interested in going further, she offers a personal online coaching program through her website.
Whatever your niche is, figure out how to do something similar to provide value. Ideally, the content you make will be:
Short and easy to follow
Easy to apply quickly
Provide a measurable outcome
Putting out quality content will eventually establish an online presence for your business that positions you as an authority in the health and fitness field. People will see that you know what you're talking about and be more likely to take the next step.
That next step doesn't have to be a purchase, either. At least not right away.
Maybe you collect people's emails to send them a free downloadable PDF of useful stretches. Once you have that, you can deliver the content, and they'll be on your list for future marketing efforts (unless they opt out).
Reaching out to the right people‌
Finding the people who can actually benefit from your product or service is crucial to any business, including the health and fitness market. Wellness is highly personal, and people want something that will meet them where they are.

Figure out who would get the most value from your product. Experienced athletes? Beginning runners? See what they're already using, and if your product meets a need they haven't been able to fill elsewhere.

Create high-quality content that provides value to your target audience. If you have more than one audience you want to market to, create content tailored to each. Whoever you're talking to should be able to easily understand and use the information you give them.

Segmenting your audience into smaller sub-audiences can help you narrow the focus of your advertising even further. Consider PPC ads on Facebook/Instagram or Google if it makes sense for your audience. Segment your email marketing according to different groups so your messages have the most impact.

The more effort you put into finding the right audience, the better you'll get at it. Once you build a loyal customer base, people might even find you without you needing to look for them.

Share with your network