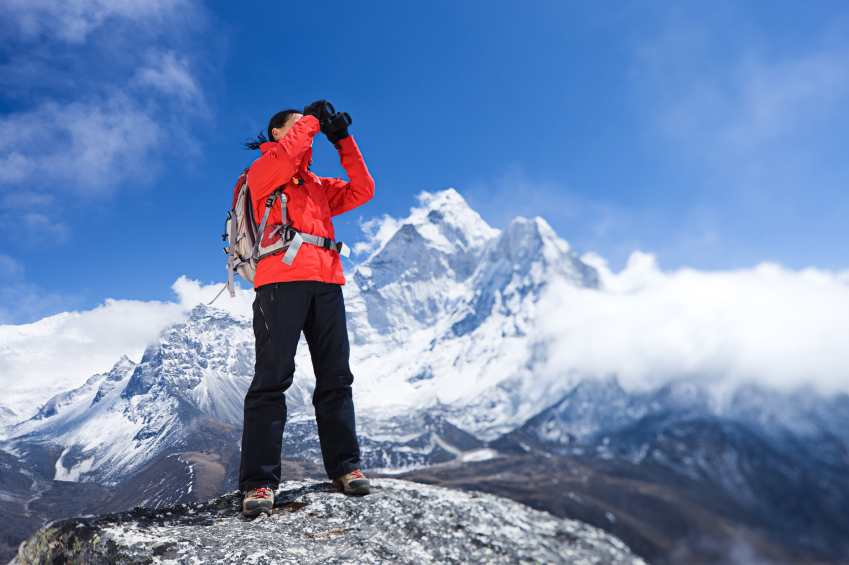 "Ain't no mountain high enough. Ain't no valley low enough. Ain't no river wide enough … to keep me from getting to you, babe."
You may remember this song, which was popularized by Marvin Gaye in 1967.
For some reason this Valentine's Day, the lyrics keep running through my head — not about my husband (although I do love him), but rather, about my business. And not just my business, but every successful small business out there.
I realize Valentine's Day is for personal relationships, but aren't our relationships with our businesses just as strong?
When you launch a business, it's personal. In the early days, you are the business. You nurture it, you do your best to protect it, and you struggle to help it grow. The lines between your personal and business life are completely blurred. The business occupies your heart and mind constantly.
Your business is a part of you
The love we have for our business ventures is apparent in every aspect of what we do. It's that love and commitment that gives us the strength to climb the mountains, that drives us to swim those wide rivers, and to make the sacrifices we need to reach our goals.
There's an old saying: If you love what you do, you won't ever work a day in your life. Loving what you do gives you the energy to work the crazy long hours for often much less than fair market value, which very few would do for a "job." It gives you the determination to not give up, even in the face of adversity. And it's the magnetic force that attracts customers/clients, employees, and even investors to your business.
The love of your life
Last week, I spoke at a regional entrepreneurial summit in Columbia, Mo., and had the pleasure of meeting two amazing young women, Byrnne and Bailye Stansberry.
Byrnne and Bailye are twin sisters, business partners, and college students. In high school, the duo envisioned a transparent rain boot with interchangeable fabrics for versatility. Their high school counselor thought it was a great concept and encouraged them to pursue it.
Now students at Columbia College, they are just about to see their idea turn into reality with a product launch just around the corner. Bootleggers could be in retail stores as early as 2013.
Clearly, the Stransberry entrepreneurial success is an amazing story, but what really struck me about the twins is the sparkle in their eyes when they talk about their entrepreneurial journey. It isn't just a business for them, it's the love of their life.
Despite the long hours juggling homework and finals with manufacturing, marketing and distribution schedules, the young women are living their dream.
Don't let anything stand in your way
So as I'm writing this blog to share with you this Valentine's Day, think about how lucky you are to be living your entrepreneurial dream. Whether you're just starting out or you've been on your own for a while, it's your baby.
And I know that if you love what you do as much as I do, or as much as the Stansberry twins do, then you won't let anything stand in your way to get to where you want to go.
I'd love to hear about the love you have for your business. Please share your thoughts in the comments section below.