While email marketing is a great way to reach your customers, social media is one of the best ways to meet your customers where they're at. According to the Digital 2021 Global Overview Report, the number of users on social media has grown by almost half a billion in the past year, amounting to year-on-year growth of more than 13% and bringing the total number of users in the world to 4.2 billion.
While you won't reach every user, social media can certainly expand your reach, making it important that you build strong social media campaigns for your beauty brand. Below you'll learn about some of the newest ways that beauty campaigns can make an impact. You'll also see examples of companies that are hitting it out of the park when it comes to social media. With this knowledge, you'll be able to benefit more from your social media strategies in 2021.
We make it easy to get new clients and repeat business with all the marketing tools you need for your nails, hair, skin, or personal care business.
Why beauty brands' social media campaigns are so important
You already know that the number of people on social media is increasing, but that's not all. The Global Overview Report also shared that the time spent using social media, and the internet in general, is also growing. Additionally, more people are using their smartphones for social media. These factors add up to more opportunities for your brand to be seen.
If your brand isn't on social media, you're passing up a great opportunity. In fact, 44.8 percent of consumers search for brand information and recommendations via social media. When looking at users' actions on Facebook, the most used social media platform, it becomes evident that ads work: In a 30-day time span, the average user clicked on 11 ads.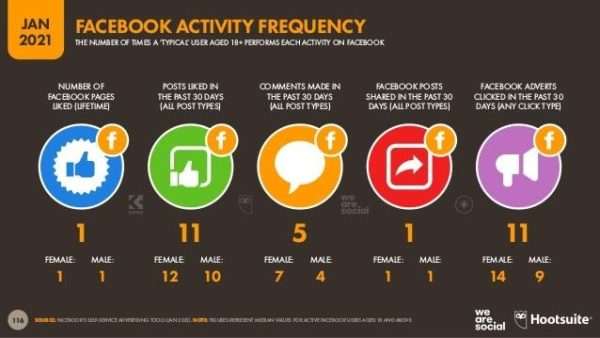 It's important to remember that it's not always necessary to be on the most or biggest platforms. Finding where your audience spends its time will have the most benefit for your brand. It's not always the big-name platforms that have the biggest reach.
Pinterest is one of the lesser-used platforms but has the highest return on investment (ROI) from ads. With ecommerce for beauty brands increasing by 27 percent in 2020, having an online presence is critical.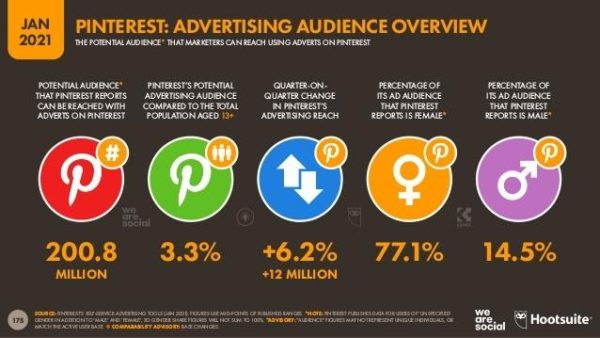 Social media tips to implement today
So, how should your beauty brand approach social media in 2021? It's no longer just about content; a beauty campaign has to build relationships and offer real value. Besides knowing your audience and picking the best platforms, here are eight tips to get you off to a great start.
1. Testimonials are your friend
Testimonials are powerful, especially if they are authentic and come from a trusted blogger or personality. Share testimonials from those using your product.
2. User-generated content is king
Many beauty brands get stuck in a cycle of posting only about their product. Besides sharing industry news and related content, find a way to gather user-generated content to share. Showing people using your products is more powerful than you just talking about them.
3. Engage, engage, engage
Being accessible and relatable is more important than ever. Consumers want to know that you're not auto-posting everything, that you're around to respond to their comments and concerns, and that you understand their issues. In order to do this, make sure you're engaging on a regular basis and that you're being authentic while doing it.
4. Cross-promote your social media
If you're on multiple social media channels, consider cross-promoting with an omnichannel approach, having your channels work together to attract more customers. Share your Instagram photo contest on your Twitter and Facebook feeds, for example. Because not every person is on all the channels, this can increase your reach.
5. Add value to your brand
If your brand has something that makes it stand out, find a way to highlight it. Studies show that consumers want more value from brands, especially when it comes to a company's principles and ethical practices. Not only does this help you stand out on social media, but it also gives consumers extra incentive to buy from you.
6. Consider the small fish
Most beauty brands would jump at the chance to have a Kardashian promote their products, but big influencers are losing trust among consumers. According to the Global Overview Report, the smaller the platform, the more engagement someone has, so it makes sense to collaborate with smaller influencers, too.
7. Get creative with your content
Posting content doesn't have to be boring. Try a new approach. Create how-to tutorials and surveys for feedback and opinions on new products, or start a loyalty or subscriber-only program to send out deals.
8. Ads still work
With the rise of social commerce, using "Buy Now" buttons, chatbots, advertisements, and other ways to entice customers to connect or buy are still viable tools. Almost 20 percent of customers have made purchases this way, making these methods worth the effort.
Examples of beauty brands doing it right
To get an idea of how these tips are working for other beauty brands, check out the examples below.
L'Oréal
L'Oréal does several things right. They provide content that their users want most — including tutorials and beauty tips. They put the "how-to" parts of their video content at the beginning so users get what they need most upfront. They also have several omnichannel beauty campaigns to engage users on a deeper level.
Huda Beauty
Huda is consistent in their posting, with three to five posts going up per day. They utilize video because they know it works well for the beauty industry. In fact, according to a study of 5.4 million Instagram posts, video content has a 49% higher engagement rate than images alone. Huda also does a good job of being a "friend" to their audience, establishing brand trust and building engagement long-term.
Fenty Beauty
Rihanna's brand, Fenty, has been around for less than five years, but it's garnered quite the following. With a "beauty for all" approach that caters to every skin tone, the brand has expanded its fan base. It also uses reviews and testimonials from models, makeup artists, and consumers to help put it ahead of the competition.
NYX
When it comes to utilizing user-generated content, NYX is the one to beat. They created the annual FACE Awards that let beauty video bloggers showcase their skills and then involve the community in the voting process.
Sephora
Sephora is great at producing unique content across its platforms to help drive traffic. They also integrate their mobile app into their content to encourage users to learn from their vast library of tutorials and tips and use their virtual shade finder. To top it off, they offer users opportunities to be featured on their "Makeup of the Day" Pinterest page.
Get help with your social media marketing today
Making sense of the online marketing world isn't always easy, especially because things are always changing. That's where Constant Contact comes in. With Constant Contact, you can get help with your online marketing needs to gain new clients, build client loyalty, boost referrals, and sell more services and products. Be sure to check out The Download, our comprehensive marketing guide for personal care brands, or reach out online to learn more.

Share with your network