Car detailing can be transformative. Drivers who invest in these services experience a deep sense of satisfaction when cruising around in freshly cleaned vehicles.
Unfortunately, while car enthusiasts are well aware of the need for detailing, conveying its importance to casual drivers can be more difficult. Hence, the need for high-level car detailing advertising strategies. As with car wash advertising, these efforts should build a genuine sense of connection with all types of drivers.
We make it easy to find new customers and get repeat business with marketing tools and expert advice.
Ideally, your marketing plan will include at least a few of the following car detailing advertising solutions:
Search engine optimization
Car wash fundraisers
Parades and other community events
Car shows
Referral programs
Car dealerships
Social media
Video marketing
Email marketing
1. Search engine optimization
A dedicated website is crucial for any car detailing company. This page should be optimized for local search, so that community members find your site as soon as they visit Google or other search engines.
Your website should provide clear value to readers. Whether they want to learn more about pricing options or discover how to maintain their car's pristine appearance in between detailing sessions, they should feel confident that they'll find all the answers on your page.
Essential content includes:
An About page highlighting your company's origins and continued connection to the community
An FAQ page optimized for voice search and full of answers to customers' most common questions
An easy-to-navigate portal for scheduling appointments, checking loyalty program rewards, and purchasing detailing packages or memberships
A blog that includes helpful content about car maintenance, upgrades, and other relevant topics
Digital content should incorporate researched keywords without sounding awkward or forced. These should reflect actual concerns your customers may have. For example, a detailing business that caters to classic car enthusiasts could integrate keywords that include phrases such as "vintage car detailing" or "antique car detailing."
2. Car wash fundraisers
Instead of viewing car wash fundraisers as competition, look to these events as an opportunity to support your community while also getting the word out. After all, most community car washes are surface-level affairs, and participants rarely provide interior detailing or other high-end services.
Consider partnering with sports teams or other organizations, perhaps by sponsoring a raffle with a full detailing as the prize. Better yet: allow team members to skip the hassle of washing on their own and instead sell car wash and detailing tickets for a predetermined price. A portion of the proceeds will go to the fundraising team — and participants can take satisfaction in knowing that they'll receive far better results while still supporting those in need.
3. Parades and other community events
If you've neglected to get your name out at local festivals or other events, you've missed a valuable opportunity for car detailing advertising. These occasions provide outreach to prospects who might otherwise never discover your services. They're also great for convincing skeptics of the value of detailing, which they can see with their own eyes.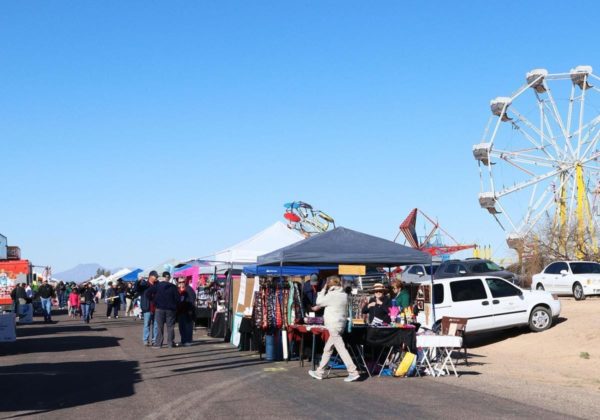 Begin by entering a car or float in parades, where you can highlight your services to large crowds. Better yet, reserve a booth or outdoor space where you can give attendees a close-up look at your work. Hand out window decals featuring your logo to event attendees.
Don't forget to let customers know about your plans for participating in community events. Try marketing emails, social media updates, or onsite reminders such as posters or flyers.
4. Car shows
Car shows represent yet another event-oriented opportunity for getting the word out. These are particularly valuable in that attendees are far more likely to invest in your company's services than the general public. As such, car-oriented events can produce a far greater return on investment than other in-person advertising endeavors.
Many car shows feature not only vehicle displays but also vendor areas in which detailing companies and various other businesses can reserve booths. Adorn your display with images of detailed cars or, better yet, a vehicle with the windows rolled down so attendees can see your work for themselves.
Another great option for appealing to car enthusiasts? Classic car cruises. These are similar to car shows but allow motorheads to take a more active approach. Participants drive around town in their favorite vehicles before stopping at a predetermined place to socialize. By sponsoring these events, you can score shoutouts on social media. You could also attract business by distributing flyers or branded window decals to participants.
5. Referral programs
Current customers may be your best source of new business. If they're pleased with your services, they'll happily recommend your company to friends and family members — especially if you offer the possibility of discounts and other powerful incentives.
Consider building referral opportunities into loyalty programs. For example, if your member initiative rewards purchases with accruing points, provide an extra boost when a customer's referral converts. This information can easily be tracked if loyalty program participants sign up for online accounts or download member-oriented apps on their mobile devices.
6. Car dealerships
While many car dealerships contain their own washing and detailing services, those that focus exclusively on sales could make for excellent partners. By promoting one another, you can reach a far wider audience than would be possible alone.
Work together to create cross-promotional campaigns on social media. Additionally, you can develop a deal that allows drivers to score discounts on future detailing when purchasing new vehicles.
7. Social media
Data from SCORE reveals that 77% of small businesses in the United States use social media at least to some extent. Unfortunately, many campaigns are poorly organized and minimally maintained. This is often true in the car detailing industry.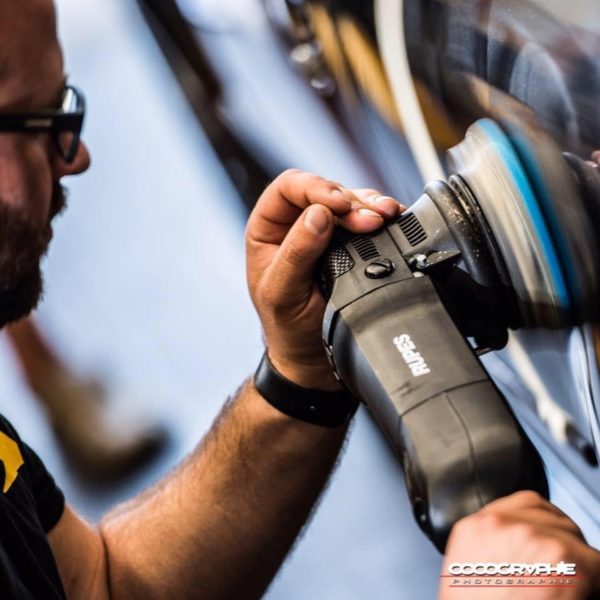 If your business isn't attracting prospects or connecting with current customers on Facebook or Instagram, it may be time to revamp your social media presence.
Take advantage of the visual opportunities that today's top platforms provide. Ideas for effective social media content include:
Before and after photos
Employee of the month
Customer of the month
Highlighted fundraisers or charitable efforts
Information about upcoming events
Images of unique or sophisticated car interiors
Simple tips about car care
8.Video marketing
Videos provide an excellent opportunity to build a dedicated community around your brand. Some of the most beloved accounts on YouTube are entirely devoted to videos about detailing and cars in general. The Detail Geek, for example, boasts nearly 2 million subscribers.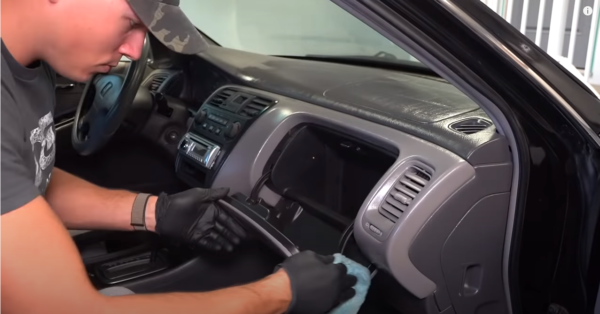 You can highlight shorter detailing videos on TikTok, which is increasingly popular not only for Gen Z but also for drivers of all ages. Many users find these videos satisfying or even calming. Upon witnessing how quickly you can transform a filthy vehicle cabin, they'll wonder why they've wasted so much time attempting to clean on their own.
9. Email marketing
Social media may be the go-to platform for today's small businesses, but email marketing continues to drive impressive conversion rates. Automated marketing emails, for example, allow you to retarget customers who leave their cart before checking out with online detailing purchases. Additional emails can thank customers for purchases or remind them they're due for detailing services if they haven't visited in a long time.
Newsletters build on these efforts by fostering a genuine connection with recipients. These emails may direct readers to blogs or social media updates, but original, exclusive content is also valuable. This is your chance to clue readers in on upcoming events, special deals for members, or other updates they might find interesting.
Take your car detailing advertising efforts to the next level
Are you ready to give your car detailing marketing strategy a boost?

To learn more about car detailing advertising opportunities, check out Constant Contact's The Download. There, you'll discover helpful insights about the leading concerns and opportunities for marketing within the auto repair and maintenance industries.

Share with your network