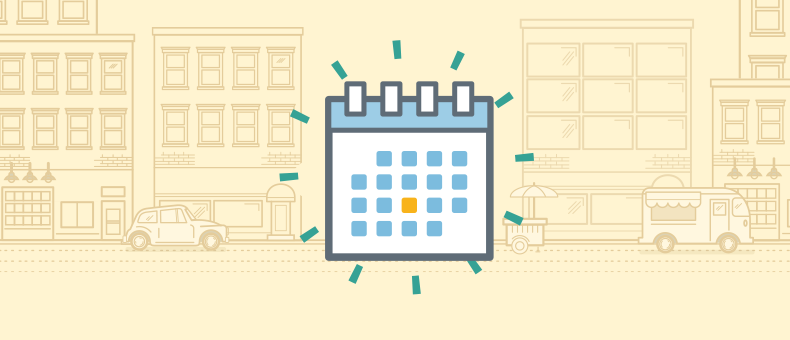 Finding the right email frequency can be a delicate balance.
You know you need to be reaching out to the people on your email list regularly, but you also need to make sure that they aren't feeling overwhelmed.
And of course, you have your own schedule to worry about. How much time can you invest into creating and sending emails each month?
While there isn't a one-size-fits-all answer to the question "How often should I email my customers?" there are steps you can take to determine a frequency that will work for you and your audience.
Let's look at four steps you should follow:
Step 1: Learn from what you've already done
If you've already been sending emails to your customers and supporters, you have plenty of information to help you decide on the right frequency for your business.
Consider the following questions:
How often are you sending?
Has this been consistent or has it changed over time?
Have your open rates been impacted?
Have the number of unsubscribes changed over time?
Use the information you have available to create a benchmark for your business. Your open rates will let you know if people are looking forward to receiving your emails. Unsubscribes will indicate whether your messages are having the opposite effect.
While frequency won't be the only factor that influences these metrics, these numbers do provide insight into how receptive your audience is to receiving your emails.
Step 2: Understand your goals
Looking at the past performance of your emails will help you determine what's working and can also bring up any problem areas that exist. The next step is to put a schedule together that will help you reach your business goals.
Consider the following questions:
What is the goal of your email marketing?
What information do people need to take action?
What is the best way to deliver this information?
It's important to have a regular scheduled mailing that readers can depend on. For most businesses, this will be an email newsletter with updates and relevant news from your organization.
But you'll likely need to reach out to your audience with more timely messages to help you reach your goals.
A restaurant that wants to fill tables each week may need to communicate on a weekly basis to share information about specials and let customers know about any special events or entertainment.
A marketing consultant that wants to increase traffic to their website may have a weekly update, where they link people back to their company blog.
A service business that provides seasonal offerings — but wants to keep clients engaged throughout the year — may only send a monthly newsletter during the slower seasons and increase the frequency as they head into a busier time of the year.
Step 3: Focus on your audience
Before you can make any final decisions, you'll need to make sure you truly understand the people you're trying to reach.
Consider the following questions:
Who are the people on your list?
Why did they sign up?
Do their needs/interests vary?
While you may start off by making a decision about how often you reach out to your audience as a whole, the next step will be to identify the groups of people on your list and create a plan that's specific to them.
You can learn a lot about your audience by looking at your email reports.
To take a deeper look into the makeup of your audience, consider sending an online survey to check in with your readers and learn more about what they're interested in.
Ask them what they want from your business and even how often they'd like to hear from you. This can help you create a plan that's tailored for them.
Step 4: Put it all together
When you start to answer these important questions, you may have some concerns about the amount of time it will take to keep up with your email sending schedule.
If you're a Constant Contact customer, there are a number of tools you can use to help make the most of your time. For regularly scheduled messages — like monthly newsletters or weekly updates — create a master email template to avoid having to start from scratch.
If you have a particular time or day that you dedicate to getting your marketing done, you can create your emails ahead of time and schedule them to send in advance.
For new subscribers or people who may need more information about your business, use a tool like Autoresponder to set up a series of automated emails that you can set up to send on their own.
As you experiment with different sending frequencies, make sure to track your results by monitoring your email reports.
Put these tips to work.
Finding the right email frequency can result in higher opens, less unsubscribes, and more opportunities to do more business with email marketing.

Start out by looking at your email reports. They'll let you know how your current email frequency is working for your business.

Have questions about how to choose the right email frequency for your business or organization? Let us know in the comments below.

Share with your network