As the education sector evolves, various new solutions promise to provide all children, teens, and adults with the tailored academic solutions they need. One of today's most exciting opportunities brings new energy to a classic practice: tutoring. Unfortunately, many professionals don't understand how to get tutoring clients, so they are unable to make the most of this industry.
With an expected compound annual growth rate (CAGR) of over 12% between 2021 and 2025, online tutoring is bursting with potential. Test preparation, in particular, is a top driver, although the tutoring market is also driven by a general fear of falling behind in an age of remote and hybrid learning.
Given the recent enthusiasm for online and in-person tutoring, competition can be fierce — hence, the need for a solid marketing strategy for tutors.
Ready to get started? Keep reading to learn how to get tutoring clients with help from today's most effective marketing solutions.
Stay connected to students, families, and staff with expert marketing advice and all the tools you need, all in one place.
Define your target audience
Which types of students do you hope to tutor? By selecting a target audience, you can tailor your services and marketing initiatives to serve these clients better. This essential step should occur before determining how to get tutoring clients via social media or email. It also matters for search engine optimization (SEO), in which targeted strategies are implemented to improve rankings on search engine results pages.
Ideally, a combination of passion and expertise will play into your target market selection. For example, if you've earned a degree in English education and love working with college-bound teenagers, you might help students write college admissions essays or ace the writing portion of their SAT exam.
If, however, you've previously worked in special education and have an affinity for younger kids, you might work on basic technology skills with elementary school students diagnosed with learning disabilities. Either way, it's best to select an approach early on so you can design your website and select keywords accordingly.
Optimize your website
Now that you've determined your target audience, build a website that reflects the unique qualities you bring to the table. Begin by selecting keywords that reflect your preferred clients and their typical pain points.
Returning to the example of the college admissions-oriented tutor, targeted keywords such as "tutor for college essay" or "college admissions essay tutor" should drive traffic for a specific type of client. This could be targeted further with a city or state, as in "New York college essay tutor." If you work primarily on a digital basis, try adding terms such as "online."
Integrate keywords naturally to keep web content from sounding awkward. Focus primarily on developing quality content. Effective keyword integration will follow. When in doubt, provide actionable information that will benefit prospective clients.
Examples of optimized website sections could include:
An about page highlighting your education and tutoring experience
Descriptions of specific tutoring services
Details about your tutoring philosophy and approach
Testimonials page with feedback from previous clients
Claim your listing on Google Business Profile
Google Business Profile (GBP) provides an excellent opportunity for attracting attention from local prospects. This resource places vital information (such as contact information or business hours) within easy reach of search engine users.
If you're unsure how to find tutoring clients via GBP, don't worry — the process is straightforward. To begin, claim or add your business. Multiple options are available for completing this step, such as searching for your business on Google Maps or adding it via your Google Account.
Next, optimize and edit your page as you see fit. If you have a physical location, be sure to include an address, phone number, and photos of your premises.
Develop blog content
In all likelihood, the students who seek your tutoring services struggle with study habits and time management. Give them an edge — while showing your authority as a tutoring professional — with a curated blog. A blog provides yet another excellent opportunity to integrate targeted keywords seamlessly.
Not sure what to write about? Give these ideas a try:
What to expect from the PSAT
Should students take the SAT, ACT, or both?
The science of multitasking: Why it doesn't work for studying
How to design a productive study space
How to set goals for the semester or school year
How to use technology for studying without getting distracted
Get connected on social media
A solid social media presence is a must-have for any tutoring business — especially if you cater to online clients. This helps you in seeking new leads while also building stronger relationships with existing clients.
Ideally, your social media marketing strategy will consist of two main components: organic and paid solutions.
Organic
Any "free" content you post to your social media pages is known as organic. This could include images, videos, or links to your blog. Behind-the-scenes content is valuable, as it lets prospects know what a typical tutoring session might look like. For example, a simple post of tutor Breanna Hartfiel's workspace makes her more relatable to followers.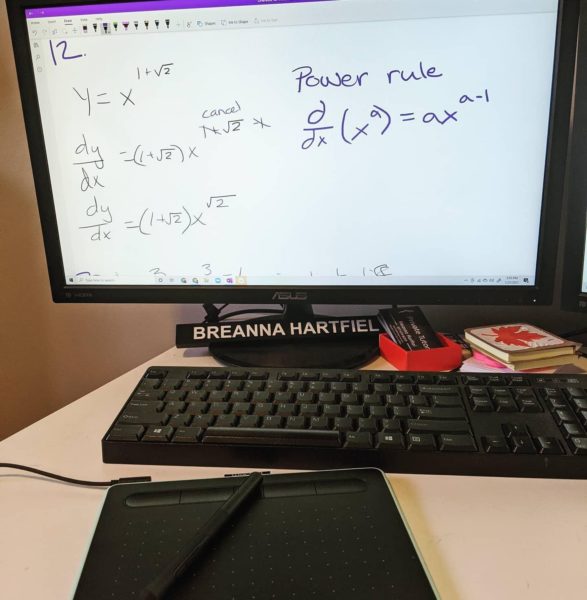 Some professional tutors encourage followers to "sample" their services by developing YouTube channels that contain short lessons. Another option? Short-form content, such as TikTok videos or Instagram Reels. These platforms are popular with preteens and teens, making them ideal when targeting middle, high school, or even college students.
Paid
Social media ads are an excellent way to target specific prospects, and they can deliver an impressive return on investment.
Paid marketing solutions are available on several of today's top platforms. Favorites include:
Facebook
Instagram
YouTube
LinkedIn
Avoid the temptation to take on every social media site, as it can be easy to spread yourself thin as you establish a digital presence. Instead, begin with one or two platforms that appeal to your target audience.
Regardless of which platform you select, you'll need to define marketing objectives early on. Many tutors focus on driving higher conversion rates on their websites, although some prefer to increase overall website traffic or improve engagement on social media.
Send email newsletters
Email can be an excellent opportunity to connect with both new and current clients.
Use a lead magnet (a resource of value to prospects, such as an ebook) to encourage website visitors or social media followers to share their email addresses. From there, you can send monthly or weekly newsletters to keep tutoring clients in the loop.
Possible newsletter blurbs could include:
Student of the month features to introduce clients to one another
Updates about your students' recent accomplishments
Reminders about upcoming events, such as local practice tests
Information about upcoming contests or giveaways
Encourage online reviews and testimonials
Social proof is an often neglected component of marketing for tutors. Students and parents aren't willing to work with just anybody, and, increasingly, they look to reviews to verify that a particular tutoring business is worth the investment. Many will choose tutoring services with the occasional negative review over those with a lack of client feedback.
J. Andrews Tutoring Services makes the most of such feedback by highlighting it on their Facebook page. Reviews or testimonials can also be referenced on websites or Google Business Profile pages.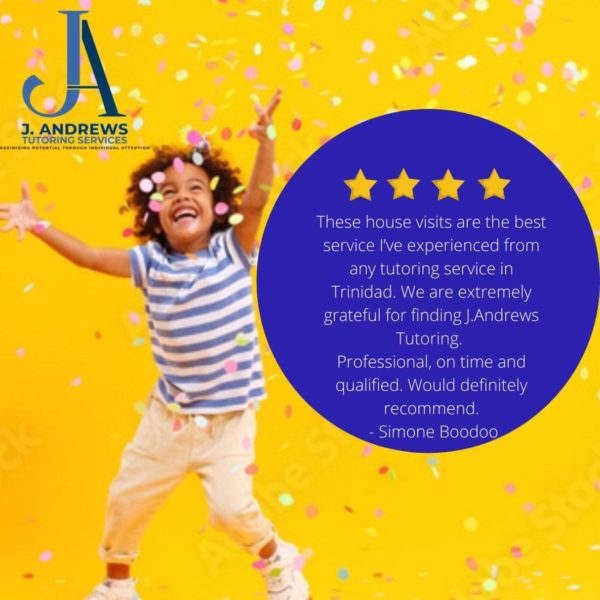 While you cannot ethically court exclusively positive reviews, you can let current clients know their insight matters. Without an active request, many will never even think to leave a review. Don't forget to thank them for their insight.
Testimonials can also prove helpful. As with reviews, these are often easier to secure than tutors realize. Simply asking should do the trick, especially if you add a link to easy-to-complete testimonial forms in your emails.
Boost marketing results to get tutoring clients
From social media to blogs and even reviews, a variety of strategies promise to expand your clientele.

Now that you know how to get tutoring clients, it's time to experiment with these digital strategies to get the word out. Even minor adjustments can produce huge improvements.

Share with your network