Working as a consultant in any industry is a worthy pursuit. The first step to making it happen is creating a management consulting business plan.
Management consulting often begins organically, with a client seeking advice you've gained during your years in the industry. Even if you're a new consultant, it's likely that you already have an excellent reputation and are ready to leverage it. But a one-off gig doesn't make a career — hard work does.
That's why it's so important to create a dynamic, flexible, and comprehensive business plan for your new management consulting firm. Even if you start out with only one person on your staff, planning will provide the needed structure to meet the demand.
The demand, by the way, is growing. Despite what experts believe is a temporary downswing due to the coronavirus pandemic, the number of management consultants throughout the U.S. is expected to rise. Since 2016, the industry has grown more than 5%, with more than 1.8 million consultants working throughout America, according to IBISWorld.
And here's the takeaway from those statistics — these firms aren't one-person bands. The average management consulting company employs more people than it did just five years ago. You need to plan if you want to scale your business quickly when the time comes. The answer is the management consulting business plan — and here are the steps to execute one effectively.
Get new clients and repeat business with all the tools and marketing advice you need, all in one place.
What is a business plan?
Many entrepreneurs jump in the deep end, starting their company before considering what it takes to keep the startup from fizzling out. A business plan document helps provide:
Perspective within the market
A plan for operations
A strong financial understanding of your business
A complete marketing plan for finding new clients
A timeline for implementing new elements
Don't be mistaken — this isn't a short afternoon project. A business plan is a foundational document on which you'll be able to grow. The more time and thought you put into crafting the plan, the easier it will be to make it a reality. Hiring professionals and gathering team members will help you move past blind spots and overcome steep learning curves.
There are many reasons why businesses don't succeed, and one is that most don't even have definitions of success. What are you trying to accomplish with your work? With whom specifically do you want to work and why? When will you know it's right to hire employees? A business plan answers this and provides guidance for much more.
Key elements of a management consulting business plan
Let's take an in-depth look at what's needed for a comprehensive business plan.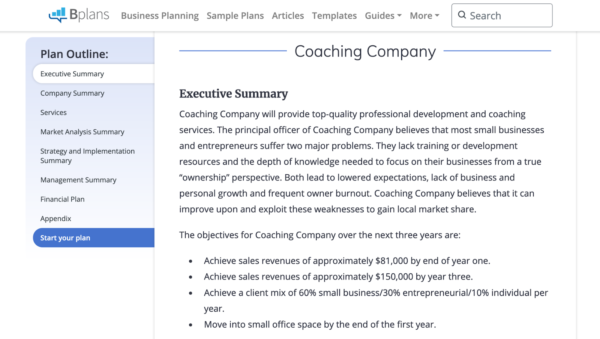 Two-page executive summary
From potential clients to venture capitalists to future partners, anyone who reads your business plan will want to know why you're first, best, or different in your industry. They'll want to know exactly how you plan to run the business and why you are uniquely positioned to do the work.
They won't want to read 50 pages to get the answer — that's what an executive summary is for. Start your business plan with an executive summary that's no more than two pages long and be sure to list your business objectives for the first year of operation. Be as succinct as possible.
Target audience
Who are the people you want to help? The business plan is an ideal place to focus and refine your definition of your target audience. Don't mistake grandiose visions of helping everyone in your industry for a realistic understanding of your current capacity. Start by brainstorming, with as much detail as possible, who your ideal client is. Hone your niche and grow from there rather than funneling in the opposite direction.
Market analysis
You can't explain how you differ from other management consultants in your industry if you don't have a clear understanding of who you're competing against. Spend time analyzing your region and any data you can find about where and how you can be effective. This work is crucial to creating a marketing message that shows your value proposition.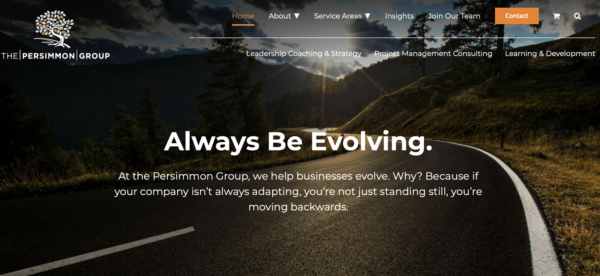 Leadership bios
Consultants operate on reputation and experience. That's why there's no use launching a business until you've perfected the biographies of your leadership team. This important information that outlines education and experience, as well as relatable traits that humanize your team, can be used directly for marketing materials when done correctly.
Operational structure
You'll need to figure out who does what at some point, and it might as well be before the deadlines, events, and flights start filling up the schedule. A business plan helps you to draft measurable goals for success and implement the steps to make it happen. This section lays that all out, starting with the logistics and ending with a complete menu of services.
Through this work, you may discover that your team is lacking skill in one area or has a strength that has been overlooked before. This can help determine future obstacles as well as the stepping stones to success. For example, if you want to work directly with clients, you may need to hire someone to manage the finances on your behalf. If someone else is better at social media marketing, as another example, appoint that role appropriately.
Financial outlook
The bottom line is what business ownership is all about, and yet many entrepreneurs don't know their operating budget. Especially if you are hoping for outside investors, you'll need to show them what it takes financially to make a profit.
Crunch the numbers in your business plan so you can demonstrate to yourself and others that any funding you request will be used effectively to grow the business — and not just pay your first-year salary.
Marketing plan
Word-of-mouth advertising from satisfied clients is great, but it's no way to ensure your company will grow. That's why every management consulting business plan needs to include a comprehensive marketing plan within its pages.
Marketing is a critical part of the success of any business, whether it's new or old. For new business owners, it may be good to get a crash course in the most fundamental parts of a marketing plan. The Download is a free resource that shares the elements you should focus on first.
For example, you'll want to include a plan for creating a website, signing up for social media pages, and implementing an email marketing campaign. In this plan, create a spreadsheet with a timeline, task delegation, and a budget so you can stay on target despite so many moving parts.
Remember to revisit the plan
It takes a lot of work to plan out the upcoming year, but you'll soon find that you can frequently return to your management consulting business plan. As you learn ways to improve your strategy or bottom line, feel free to update the plan, so it continues to fit your goals. Remember, it should always be dynamic and flexible. Let it work for you.
Some entrepreneurs set quarterly reviews to analyze the measurable objectives and review the successes and failures of the last few months. Start this good habit by finding time on your calendar now to write the plan and review it. Make it an annual tradition and watch your business grow.