You've always wanted to start a business that lets you follow your passion. Why not use your passions and business acumen to add value to the community? Starting a nonprofit can lead to a rewarding career that allows you to give back. Go beyond a day-to-day job and let these nonprofit email marketing tips and ideas spark your business plan. Read more to learn:
‌What makes a good nonprofit business idea?
‌10 nonprofit ideas
‌Getting started
Keep your organization growing with expert advice and all the tools you need, all in one place.
‌What makes a good nonprofit business idea?
While nonprofits are built from passion, not all of your ideas will translate into a viable business. There are factors to consider that make your nonprofit more likely to succeed. First, there should be a need for your organization. You will need to attract donors and volunteers, so your cause should be visible enough for you to attract support.
‌‌A nonprofit is governed by a board and not an owner, so you need to be able to convene enough people to serve as the governing body. Starting a nonprofit in an industry that excites you will help you pitch your company to potential donors, volunteers, and board members. Jumpstart your business with these nonprofit ideas:
‌1. Community garden
With the effects of climate change taking more of a toll on society through natural disasters and record-breaking temperatures, environmental sustainability remains front and center. If your passions lie in this area, consider starting a nonprofit that betters the planet.
You could start a community garden in an underprivileged area, giving people better access to healthy foods which they can grow themselves. Or you could start a company that helps communities across the country start community gardens themselves.
‌‌2. Upcycled fashion retailer
In the United States, about 21 billion pounds of clothing is sent to landfills annually. While donating clothing to charity can help, many charitable organizations receive more donations than they can sell.
‌‌One way you can help cut down on textile waste is to start a company that specializes in fixing or upcycling old clothing. If you are interested in fashion and know how to make patterns and sew, you could help people design and repurpose their old clothing into new, fashion-forward pieces.
‌‌3. Health care advocacy
Many communities throughout the country have limited access to proper health care. If you have a background in this vital industry, you could start a company to promote health care in underrepresented communities and improve access to quality care.
‌‌You could also start a company that advocates for people who might be faced with health care disparities. Your company's mission could be to improve the level of care people receive and to eliminate existing disparities.
4. Elder care
As people age, they might not receive the best care, particularly if they don't have children or other family members advocating on their behalf. People aged 65+ currently make up about 17% of the U.S. population, and this number is expected to rise.
‌‌There are different nonprofit ideas you could use to benefit this community. Your company could deploy volunteers to check in on elders and take them to appointments. Or you could start an organization that raises money for higher quality elder care.
5. Remodeling houses for people with disabilities
An estimated 13% of people in the United States live with a disability. Many with disabilities need to have their houses remodeled to accommodate their needs, but not all of them have the time or money to do so.
If you are handy with tools and would like to help, you could start a company to help people remodel their homes to best fit their needs. If you're not handy, you could start a charitable organization to raise money for these renovations.
6. Saving animals
Animals are also feeling the effects of climate change and urban sprawl. As their habitats disappear, many animal species are at risk of going extinct. Nonprofit ideas to help save animals include a charitable organization that raises money for at-risk species or starting a wildlife sanctuary to house at-risk animals.‌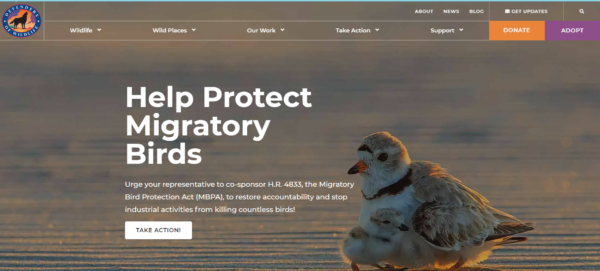 7. Helping the homeless
In 2020, an estimated 580,466 people across the United States were experiencing homelessness. While many shelters and other organizations exist to help, many people are still in need. If you don't have the resources to start a shelter of your own, you can raise money for existing shelters and provide them with resources.
8. Youth sports
Sports are a good way for kids to learn social skills, make friends, and get exercise. But not all kids are interested in joining club sports. Many of these competitive leagues focus more on training and cultivating a winning record, and they are expensive to join.
You can help kids have fun with sports by starting your own league. Focus on building social skills and responsibility, while giving kids something constructive to do after school.
9. Teaching others to cook
In this fast-paced society, people are busy, and they don't necessarily have time to dig up healthy recipes. There are many nonprofit ideas for those who love cooking. If you're a foodie, you can start a nonprofit dedicated to teaching people how to cook healthy meals quickly and for less money.
This organization can help more people in the community access healthy food. You can also create a youth-oriented program to get kids excited about cooking. Your company can offer a variety of in-person and online resources from classes to individual instructions.
10. Mental health resources
The pandemic has shone a light on the need for mental health, but not everyone has sought treatment. An estimated 24% of adults with a mental illness reported that their illness was not being treated. Your nonprofit organization can help improve access to care for people experiencing mental illness.
Other nonprofit ideas in this area include raising money to help people treat mental illnesses and hosting events to raise awareness in your community. Your organization could be dedicated to something as simple as reducing public stigma associated with mental illness.
Getting started
Now that you have some nonprofit ideas to serve as a springboard, it's time to start identifying your own passions and researching potential businesses needed in your industry. Once you've solidified your idea, write a detailed business plan to get your company off the ground.

Your business plan will help you get people on board with your business. It helps give you a concrete vision you can use to attract funders, volunteers, and board members.

‌Then, jump-start your fundraising by creating and growing your email list and starting various email marketing campaigns. You can use your campaigns to garner interest in your nonprofit and entice people to serve on your operating or advisory board.‌

Share with your network