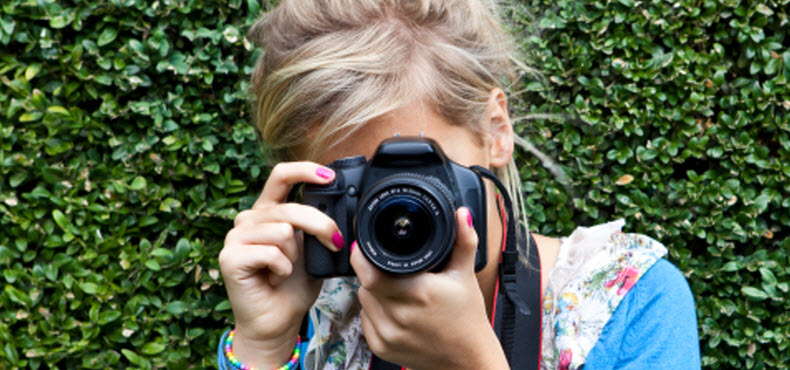 Jane has been working hard all morning, and needs a break.
She pushes away from her desk, refills her mug, and settles back in her chair to sip her coffee and check what's happening on Facebook.
And what do her eyes jump to as she scrolls through her newsfeed? Images.
As people scan through their social media accounts, they're looking for images that draw them in to reading status updates.
We all know this instinctively because we do it ourselves.
But the image effect has been studied, too. According to KISSmetrics, images get 53 percent more likes, 104 percent more comments, and 84 percent more click-throughs on links than text-based posts.
"That sounds good, but I can't make images. I'm not an artist."
It doesn't take special artistic talent to make engaging social media images. You don't have to hire an expensive designer, and you don't need to buy or learn to use Photoshop.
In this post, I'll share a formula you can follow to create a single all-purpose image that works across many social media platforms.
I'll show you:
Where to find a great social media image (and what to look for)
How to add text so it's readable and gets attention
One crucial element each social media image should feature (or don't bother creating them at all)
What versatile shape works on most social media platforms
Let's get started making images.
Anatomy of an All-Purpose Social Media Image.
Step 1: Finding an image
The ideal image is interesting, quirky, and shows emotion through an expression or the overall atmosphere.
Avoid images that are overly posed with perfect looking models. People relate to real photos on social media.
Search for images that have at least one area that is less busy. This will be the perfect place to add text.
My favorite places for finding images are:
Pixabay.com: Free images with no attribution needed (that means you can use them without running a photo credit).
Compfight.com: Creative Commons licensed images that require photographer attribution.
BigStockPhoto.com: Vast collection of reasonable priced stock photos.
Every social media platform has different size requirements, and they are constantly changing. Here's a page that stays updated with the latest sizes.
I recommend you aim for a shape that I like to call the squarish rectangle. It looks like this: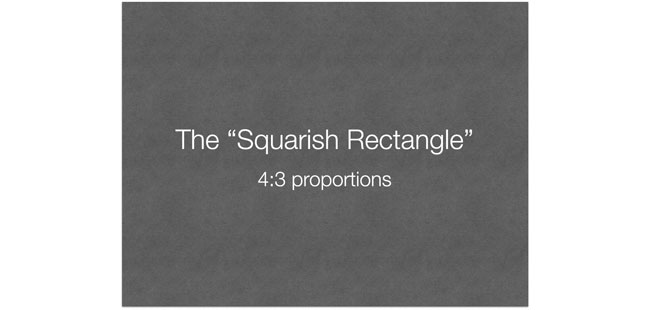 It's a horizontal image that is almost a square, but not quite. This shape looks great on Facebook, Google+, and Twitter. Its proportions are 4:3, so it's a little wider, than it is tall.
At the end of this post, I'll show you how you can adapt this all-purpose shape to a vertical size that works on Pinterest, too.
Step 2: Add text
You're going to add text to your image, hopefully in the area of the image that's least busy so your text doesn't compete with the background.
The easiest way to do this is to use one of the many free online image editors. My favorites?
They all work the same way. Start by uploading an image. Modify it by cropping it smaller if needed. Then add effects, layering on type, shapes, and frames. Once you're happy with it, save the final product.
(Be sure to read Step 3 before you save.)
Tip: If you found a great image but it's too busy, use a translucent shape to create a text area.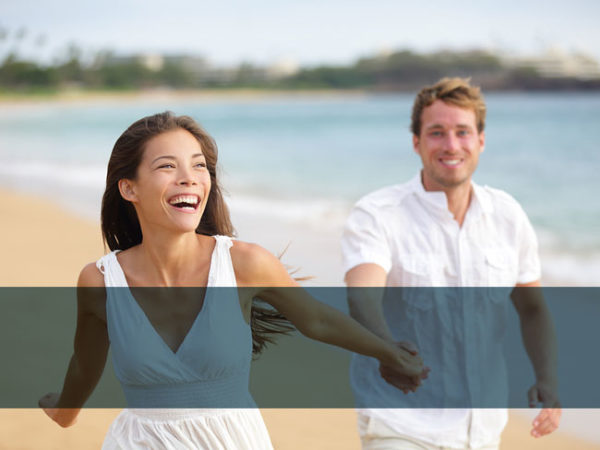 Here's how to add a translucent shape in PicMonkey:
With your image uploaded, go to Overlays > Geometric. Choose one of the shapes, then in the dialog box that appears, pull the Fade slider to the right until it becomes as translucent as you'd like.
You can add your text on top of this box. Some of the image will show through, but your text will be easy to read.
Step 3: Drive them home
Before you save your final product, it's important to add one last finishing touch that will make your image a great brand ambassador as it appears on social media sites around the world.
You want to be sure people who see your image can easily find your website.
Don't make them guess — add a website address or a business name right on the image.
Usually the bottom left or right corners are best for this. Make sure it's readable, and if needed, create another translucent shape to put behind it.
Step 4 (OPTIONAL): Adapt for Pinterest
Pinterest pins stand out best when they're vertical.
The easiest way to make your squarish rectangle more vertical is to add a colored box above and below the image.
Keep a copy of your original photo. Upload it to your favorite image editing platform. Then add colored boxes above and below the image to make a vertical shape.
To decide what color these boxes should be, look at the colors in your image and choose from there.
These colored boxes are also a perfect place to put text.
Step 5 (NOT OPTIONAL): Get started!
These all-purpose images are ideal for busy small business owners, because with one work session you create an image you can use to promote your business on Facebook, Google+, Twitter, and even in email marketing.

These images look great at the top of blog posts, too — they're fun to share, and become almost like ads for your post.

With a little extra effort, the same image will work for you on Pinterest, too.

Don't wait another day!

They're easy to create when you use this formula. See how much attention they get for your business, you'll find yourself making them all the time.

About the Author: Want to learn more about how to create social media images and visual marketing for your business? Sign up for Pamela Wilson and Kelly Kingman's free series, the 12 Days of Visual Buzz.

Share with your network