Are you beauty-product obsessed? If so, you're not alone. The beauty industry is mammoth — with revenue in the US alone estimated at over $49 billion.
The beauty industry has only continued to boom, elevated by social media influencers across platforms like Instagram, YouTube, TikTok, Twitter, and more. It is estimated that brands will be spending upwards of $15 billion on the influencer marketing industry by 2022. Beauty influencer programs possess great power when it comes to making brands and trends visible to followers.
A beauty influencer is a popular social media personality who is well established in their expertise on all things beauty — including makeup, skincare, haircare, and nails. Especially beloved beauty influencers can garner massive audiences who engage with their content regularly to look for product recommendations and beauty advice. Wondering how you can harness the power of influencers to benefit your beauty business? To help you discover the power of the influencer, we'll cover:
What is a beauty influencer program?
Types of beauty influencer programs
How to partner with beauty influencers
Examples of stellar beauty influencer programs
We make it easy to get new clients and repeat business with all the marketing tools you need for your nails, hair, skin, or personal care business.
What is a beauty influencer program?
Before you can use a beauty influencer program to promote your beauty brand, it is important to understand what a program looks like. Essentially, a beauty influencer program is an established collaboration between beauty brands and influencers. In this exchange, the influencer will create sponsored content that promotes the brand's product or service via their social media channels. These offerings are more personalized and organic than the classic social media ad.
While this may seem like a daunting task to average social media users, beauty influencers are ready to promote beauty brands with ease. Many beauty influencers have already spent years carefully cultivating their reputation and credibility as a beauty guru. Influencers often cater to millions of followers who trust — and seek out— their recommendations.
Types of beauty influencer programs
Beauty influencer programs are the next frontier of social media marketing for beauty brands. This up-and-coming form of marketing is primarily on Instagram and YouTube, which are visually-driven platforms perfect for promoting beauty products. Across their chosen platforms, beauty influencers work with brands to create a variety of different marketing programs. These include:
Brand collaborations
Brand collaborations — "collab" for short on most platforms — is a term that can describe a beauty brand's partnership with an influencer. While this can be a catch-all term, it can be used for special events, where influencers are paid to appear at a brand's booth at large events and post about their experiences. Events are a popular way to align brands with social media stars and boost visibility for both parties.
Sponsored tutorials or reviews
One of the most powerful influencers' strategies is creating an ad that seems organic rather than forced. While many beauty consumers know that influencers are being paid for their content and time, it is the ad's natural quality that draws customers in and continues to build trust for their favorite influencers. This organic branding is often created in the form of a sponsored YouTube tutorial. Influencers showcase their brands by creating an instructional video for their favorite makeup look. Savvy influencers will drive traffic to their YouTube channel by posting an engaging photo of their flawless look on Instagram. Links in the caption on YouTube and their caption or bio on Instagram drive their audience to the beauty brand's website.
This format is similar to a video review, in which the influencer discusses their experience with one or more products. They often include footage of their application experience, before and after photos, and unboxing content. Both tutorials and reviews are an effective program for beauty brands looking to market multiple products in one engaging experience.
Sponsored photos and stories
Sponsored posts offer a diverse range of content for beauty brands to show off their products. In photos and videos, influencers may celebrate their favorite sponsored products every month or every season. These act as powerful recommendations for specific products, often driving sales in a big way!
Influencers produce similar recommendations in a product haul. These videos — often produced for YouTube and highlighted on Instagram — feature the influencer trying out a particular beauty brand collection. Hauls usually focus on unboxing and highlight the beauty of the product itself. Influencers also provide reasons why they love the product.
Sponsored photos and stories range in subtlety from barely-there product placement to straightforward advertising. A great influencer will be well-versed in creating a range of content that keeps followers coming back for more.
Giveaways and discounts
Discount codes and giveaways are a popular strategy for beauty influencer programs. These sponsored giveaways give followers a chance to enter to win free products — usually by commenting, tagging friends, or following the brand's account. Giveaways and coupon codes are an effective way to create connections with your consumers and build buzz around specific products.
How to partner with beauty influencers
If an influencer sounds like the perfect addition to your online marketing strategy, there are a few ways to connect with these social media elites, including:
Research on social media. To launch your search for the next face of your beauty brand, check out other brands. This is a great way to find influencers that might align with your brand. While you won't want to approach the same influencer as your competitor, search for similar profiles to find the perfect fit.
Send a direct message. Reaching out to your next influencer partnership can be as simple as sending a direct message (DM) over Instagram, Twitter, or Facebook. This is likely to work with a micro-influencer — who caters to a more intimate audience — but not for a superstar influencer who may be netting thousands of DMs a day. In this case, see if you can find their agent or the equivalent.
Use an influencer marketplace. If you're unable to get ahold of the perfect social media starlet or you're learning the ropes of social media, consider using an influencer marketplace like Fourstarzz Media, Influencity, or Intellifluence. These comprehensive marketplaces connect you with the right influencer that matches your needs.
Examples of stellar beauty influencer programs
Many influencers are creating engaging content across all platforms, but here are three shining examples:
While she collaborates with many brands, gorgeous Nyma Tang often features Fenty Beauty on her Instagram feed. The regular appearance of Fenty in her tutorial videos, sponsored photos, favorite videos, and stories makes this program a knockout.
Like many influencers, Gabriel pairs with multiple brands. He is helping change the face of beauty influencers by partnering with brands like Murad, Huda Beauty, and various lash companies.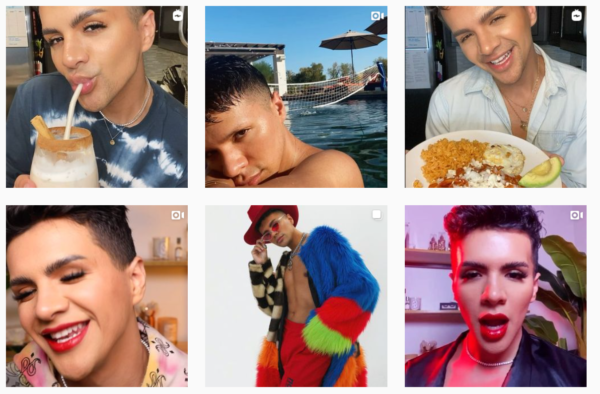 While Hailey Bieber is both an influencer and supermodel, her collaboration with bareMinerals is a shining example of a strong partnership. Hailey promotes bareMinerals often amid the content of her professional photoshoots.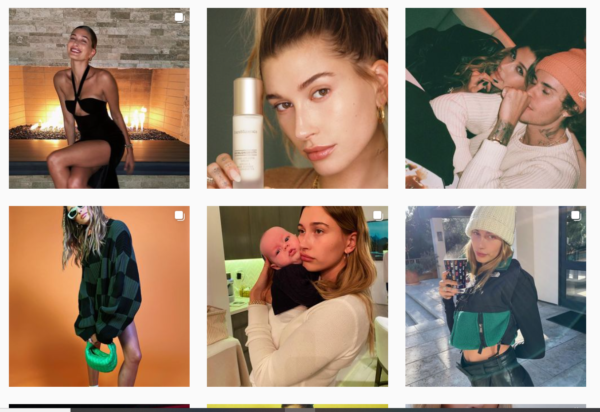 Next Steps
Now that you've seen the power of beauty influencers, how they can benefit your beauty brand, and some flawless examples of influencer programs, are you ready to build your own?
To learn more about how your beauty branding comes together with your website, marketing campaigns, online beauty store, and more, check out The Download, a free marketing guide for personal care professionals.