With a current valuation of $4.5 trillion, the global wellness economy is truly massive. While this means there is a healthy market for wellness products, it also means that effective health and wellness branding is an absolute must if you want to stand out from your peers.
Creating a product or service that elevates your customer's lifestyle is undoubtedly your first priority, but quality branding is an essential part of having a positive impact on your customer's life. In fact, branding often shapes potential customers' first impression of your brand and your product. By considering the visual and storytelling elements of your marketing plan, you help customers understand the value you can offer in their day-to-day lives.
Taking the time to carefully curate your brand to align with what is important to your audience will strengthen feelings of trust and long-term brand loyalty. When consumers are familiar with a brand, they are more likely to consistently engage with it and become lifelong customers.
This article will cover 5 strategies for building your health and wellness branding:
Know your audience
Create brand guidelines
Tell your story
Make the most of social media
Be authentic
We make it easy to build loyalty with patients and clients, drive referrals, and grow your center.
1. Know your audience
Before you start building your health and wellness brand, it is important that you understand your audience. Consider:
Who do you hope to serve with your brand? Think about the ideal demographic of your target audience. Where do they live? How old are they? These elements can help shape your branding from the start.
What value can you contribute to their life? As a health and wellness brand, it is important to consider what type of lifestyle your audience is currently living — and what lifestyle your audience aspires to. Branding for a company marketing to the wealthy is vastly different than a company marketing to those who live a luxe lifestyle on a frugal budget.
What are your long term goals as a brand? As with any brand, it is important to consider the longevity of your brand. Health and wellness brands must endure constantly shifting trends and research. Consider ways you can continue to adapt to be of-the-moment.
Once you've nailed down your audience, tailor your brand with their needs in mind.
2. Create brand guidelines
It is important for you to create a cohesive brand. Develop a voice and visual branding that echoes your brand as a whole. To keep things consistent, follow these steps:
Create a logo
The health and wellness industry is often visually-driven. As such, creating your visual package is important. Start by creating your logo to build a visual scaffolding for the rest of your brand. It may seem overwhelming to boil your entire brand identity down to a logo, but it can be fun! Use a logo making tool to simplify the process and unlock your creative side.
Develop a visual guide for your branding
Once you've created a logo you love, isolate elements of your logo to create a brand kit. Think of this collection of visual rules for your brand as a handy little guide that will help you make the most of your branding across all platforms. A brand kit often includes:
Brand fonts
Brand colors
Key visual elements — like a well-designed logo
Rules for how and when to apply your visual branding
Build your website
As a health and wellness brand, building a polished, mobile-responsive website is an important part of your branding. Your website should include a:
Homepage: Your homepage should draw your audience in. Make it inviting!
About us: Here is your opportunity to tell your unique brand story.
Products and services: This should be the main draw of your page. Make sure to use professional photography and double-check that your purchasing portals are easy-to-use and functional.
Contact us: Help consumers connect with you and your team.
3. Tell your story
Now more than ever, people are craving a human connection online — this is where brand storytelling comes in! Brand storytelling is a critical part of any modern brand strategy because of the authentic connection it builds with consumers. In health and wellness branding, storytelling often means telling true stories of the way your brand has transformed a customer's life. The modern consumer wants to see real people enjoying real results. Gone is the age of airbrushed images and over-processed ads.
When brainstorming ways to tell your story, consider the emotions you hope to invoke in your audience. This can be instrumental when deciding how to position your brand in the health and wellness industry. Do you hope to empower your customer? Provide them peace? Energize them for a long day? Here are more tips for telling your story well:
Be transparent about how your products are made — modern consumers are savvy and passionate about sustainable and ethical processes.
Use data, when possible, to back up your success — data may be dry, but it can help build consumer trust.
Be honest in your storytelling techniques — never embellish your results!
Ultimately, anchoring your brand story in real, human stories is perhaps the most effective way to appeal to your audience — which is made of real humans!
4. Make the most of social media
The average social media user spends upwards of two hours per day online, making social media marketing a more powerful tool than ever. For health and wellness branding, one of the most impactful ways to tell your authentic customers' stories is via social media. Ways to make the most of social media include:
Facebook and Instagram ads
While they may be the least personal way to connect with your audience, Facebook and Instagram ads are a great way to reach targeted demographics. These paid ads will help you get your health and wellness brand in front of the right people at the right time.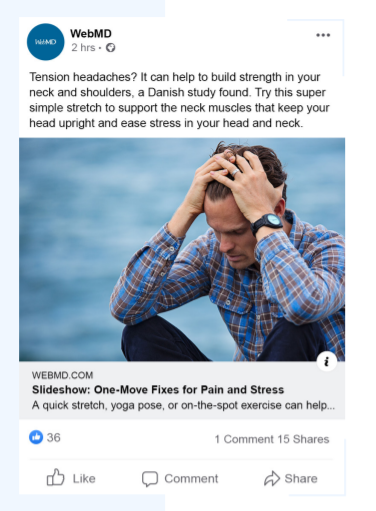 Influencers
Influencer marketing is a quickly-growing trend and one which taps into consumers' trust of word-of-mouth recommendations over traditional ads. Though audiences may not know influencers personally, these social media personalities have made careers upon building a connection with their audience. When you have an influencer on your team, you are dovetailing on their hard-earned audience support and loyalty.
Increasingly, brands prefer to work with micro-influencers, who tend to be average social media users with a decent following. These small-time influencers may have deeper connections with their following — which leads to brand trust in any product they recommend. While their reach is smaller, micro-influencers can drive sales in a huge way.
Engaging with your audience
You have the opportunity to interact with your audience in unique ways across multiple platforms, including:
Connecting beyond social media
Once you build an online relationship with your customer, encourage them to opt into your next newsletter or email blast with discounts for signing up. Email marketing is a great way to offer exclusive promotions and VIP access to upcoming launches or events — another great way to deepen brand loyalty.
Starting a blog is another way to stay connected with your customers. As a health and wellness brand, you want to bring value and insight to your audience's life.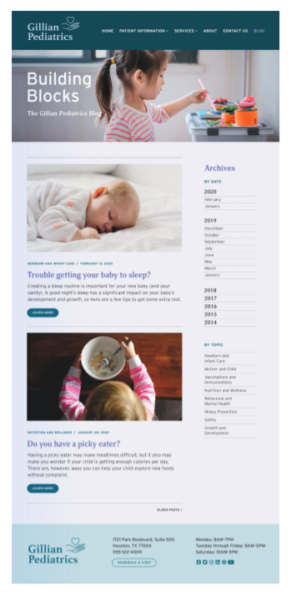 5. Be authentic
Research shows that the modern consumer values authenticity, but it is not enough to claim that your health and wellness brand is authentic — customers have to believe it. Authenticity may seem like a slippery term, but it can be pretty simple to achieve. When building your brand, remember to be real! Post real results, connect with real people, and tell real stories.
Next Steps
Now that you are up-to-date on the latest strategies and resources for health and wellness branding, are you ready to build your own authentic brand?

If you're interested in reading more about marketing strategies, check out The Download — a free guide for health professionals. If you have an acupuncture business and looking for a marketing plan you can check out our article. The Download can help you unpack the ways that online marketing tools can help you build a stronger brand, so you can help more customers optimize their life!

Share with your network