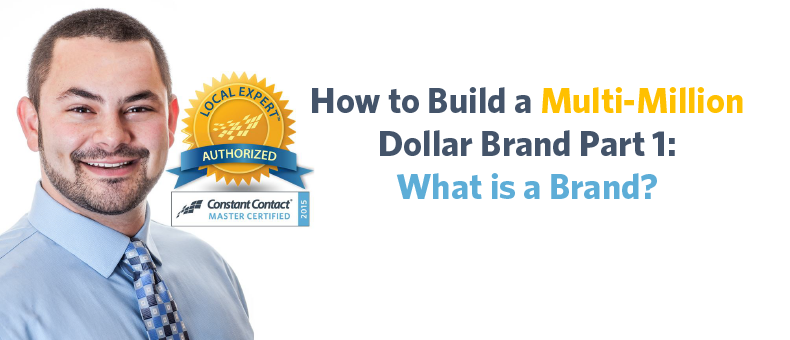 Can you imagine making $1 million in sales?
How about $5 Million?
When Dakota Riley began her career as a realtor in 2008, these sales goals seemed unattainable.
The housing market had taken a major hit, subprime loans turned out to be made of Monopoly money, and the idea of finding pre-approved home buyers was likened to spotting Bigfoot or swimming with the Loch Ness Monster.
Needless to say, the professional outlook was bleak at best for Dakota, and her monthly commission checks reflected it.
Being a determined, dedicated, and driven individual, Dakota refused to let the recession affect her business or bank account.
She knew that word-of-mouth marketing was key to her success in real estate, and she was sure to introduce herself and her services to anyone and everyone she met.
As a consummate salesperson, Dakota soon saw an increase in business (both interested home buyers and sellers wanting to list their houses with her.)
Over the next few years, she would broker enough sales to make a pretty good living, but "pretty good" wasn't good enough for Dakota. She knew she could do more!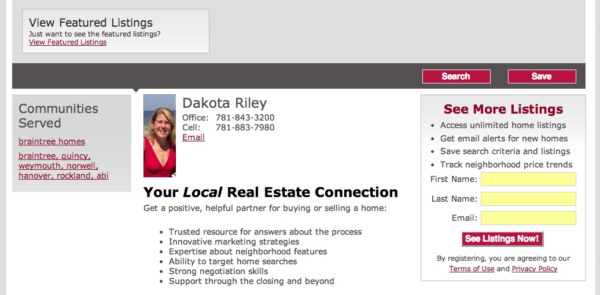 It's as though the stars aligned at that point in time. Right as Dakota was realizing that she needed to catalyze her growth in the real estate game, we had a fateful meeting in our condo complex.
While we barbecued with family and friends, Dakota and I discussed her business goals, her obstacles, and what she was doing to overcome them. We pulled out our phones and explored her online marketing strategy, identifying substantial opportunities for improvement.
After a great afternoon of burgers and brainstorming, we decided to work together to develop a brand for Dakota.
In this post, we'll tell the story of the birth of Dakota's brand.
What is a brand?
According to the American Marketing Association, a brand is defined as:
"A name, term, design, symbol, or any other feature that identifies one seller's good or service as distinct from those of other sellers. The legal term for brand is trademark. A brand may identify one item, a family of items, or all items of that seller. If used for the firm as a whole, the preferred term is trade name."
Marketing Expert, Jay Baer, explains branding as:
"The art of aligning what you want people to think about your company with what people actually do think about your company. And vice-versa."
To put it plainly — a brand is the telling of a business owner's unique story. The key to the story is to present an authentic and unique "identity" with which people WANT to do business. Your brand's story is supported by your brand's strategy, which in turn is made up of elements or campaigns such as logos, taglines, websites, email newsletters, social media, and more.
In the modern world, nearly everything is branded. Even the "generic" groceries you buy at your local market have a brand.
So if "Fruity-Flavored Rice Puff Circles" can have a brand and some sort of smiling tropical bird mascot, why can't a realtor?
Before we built Dakota's brand
At BJC Branding, before we take on a branding project, we first take a 365-degree, 30,000 foot view of our client's business. We need to see the business from every possible aspect:
What products or services does the business offer?
What is the value or price of the products/services?
Where is the business located?
Who is the business targeting: other businesses, end-user consumers, both?
What other competitors exist in the area? How saturated is the local market?
Let's briefly break down Dakota's business at a high level:
Services: Dakota sells homes on behalf of her clients and helps buyers find homes
Value: Dakota sells properties valued over $200,000 and shows homes to buyers valued between $150,000 and $1,000,000
Location: Dakota focuses on the Greater Boston real estate market with a strong foothold in Braintree, Weymouth, and Quincy, MA
Target Market: Dakota primarily targets renters, homeowners, and those relocating to the Greater Boston area

Her secondary target market focuses on referral sources such as mortgage brokers, insurance agents, and even divorce attorneys

Competition: Dakota is up against fierce competition in Greater Boston. The area is saturated with thousands of qualified, licensed realtors.
These were the key details in developing Dakota's real estate email marketing plan. From this exercise, we determined that Dakota had to earn the trust of her prospects and clients. After all, she was making huge deals with their small fortunes. Moreover, she had to stand out from the throngs of competing realtors in the Greater Boston area.
Our work was definitely cut out for us…
The birth of the "Depend On Dakota" brand
We decided that what Dakota needed most was to build trust with her clients.
Her audience had to believe they could rely on her with their investments. They needed to understand that she was on the straight and narrow and would only show them the best homes in the area.
They had to realize that they could Depend on Dakota!
We'd finally determined the brand name. Dakota's story was in the brand name, and the brand name was Dakota's story:
"Need a realtor? Depend on Dakota!"
"Selling your home in Quincy? Depend on Dakota!"
"Looking for an area expert? Depend on Dakota!"
So how did we build a multi-million dollar brand?
Three little words changed the trajectory of Dakota's career forever.
Looking to boost your real estate business? Visit our Real Estate Marketing Ideas page for more email marketing tips and ideas on what to send. 
About the author: Bryan Caplan of BJC Branding is a Master Certified Authorized Local Expert for Constant Contact. BJC Branding, based out of the Greater Boston area, provides educational workshops and marketing consulting services to a wide range of businesses. Learn more.