Being a consultant is a highly rewarding career path. You get to work on your own terms and experience new projects constantly. As long as you're passionate about your trade, it's hard to have a bad day at work. With that said, there's always room for improvement.
In this guide, with these 8 tips and strategies you'll learn how to optimize your practice, land more clients, and become a better consultant.
Get new clients and repeat business with all the tools and marketing advice you need, all in one place.
How to be a better consultant
Being a consultant is more than just being an expert in your field. If you're running your own business, there are a lot of moving parts. These tips and strategies will keep you on the right track and bring in more clients.
1. Manage your listings and reviews
Consulting reviews are essential when it comes to establishing your reputation. Customers take both positive and negative reviews seriously, so it's important to manage yours. Keep in mind that a negative review can be spun into a positive if you take the customer's feedback seriously and work with them to improve their experience.
Beyond your reviews are your listings themselves. The important thing to remember with listings is the three C's — current, correct, and consistent. This means you need to: keep your listings up-to-date, make sure your listings display your information correctly and completely, and that your information is consistent across all listing sites. This includes your website, phone number, and physical address (if applicable).
2. Gather feedback
If you want to know how to be successful in consulting, you need to know what your clients are thinking. This is where feedback comes in. Feedback is especially useful early on in the client relationship. It gives you an honest look at your services from a client's perspective. Good or bad, surveys can point out parts of your business that need attention.
One way to generate meaningful feedback is through client satisfaction surveys. When you're done working with a client, ask if they'd be willing to fill out a quick survey. Out of respect for your clients' time, you should try to keep the survey brief. Never include more than 20 questions, as it should take less than five minutes to complete and submit the survey. Yes or no options are great for simple questions, but it's always a good idea to include a few free-response areas for clients who want to tell you more.
When enough people fill out your survey, the real work starts. Sift through the responses and try to see common points. If everyone is saying your price is too high, then it's time to rework your business structure. Alternatively, you might need to change your approach and look for clients who are willing to pay more.
3. Improve your presentations
A big part of consulting is giving meaningful presentations. If your clients are falling asleep during your pitches, then it's time to change your approach.
Finding the right mix of useful information and engaging visuals will help you keep your prospects' attention throughout your presentations. Following the right consulting presentation tips will ensure you do just that.
4. Keep your website updated and professional
An optimized website is your greatest ally. Having an updated, professional, and complete website can generate a lot of new business and help you land better clients.
Your website creates the first impression many prospects will have of your practice. If you want to start off on the right foot, this is the place to do it. Focus on preserving your brand's voice and presenting yourself professionally. You want people to immediately respect your credentials and choose to work with you. A well-designed site can make that happen.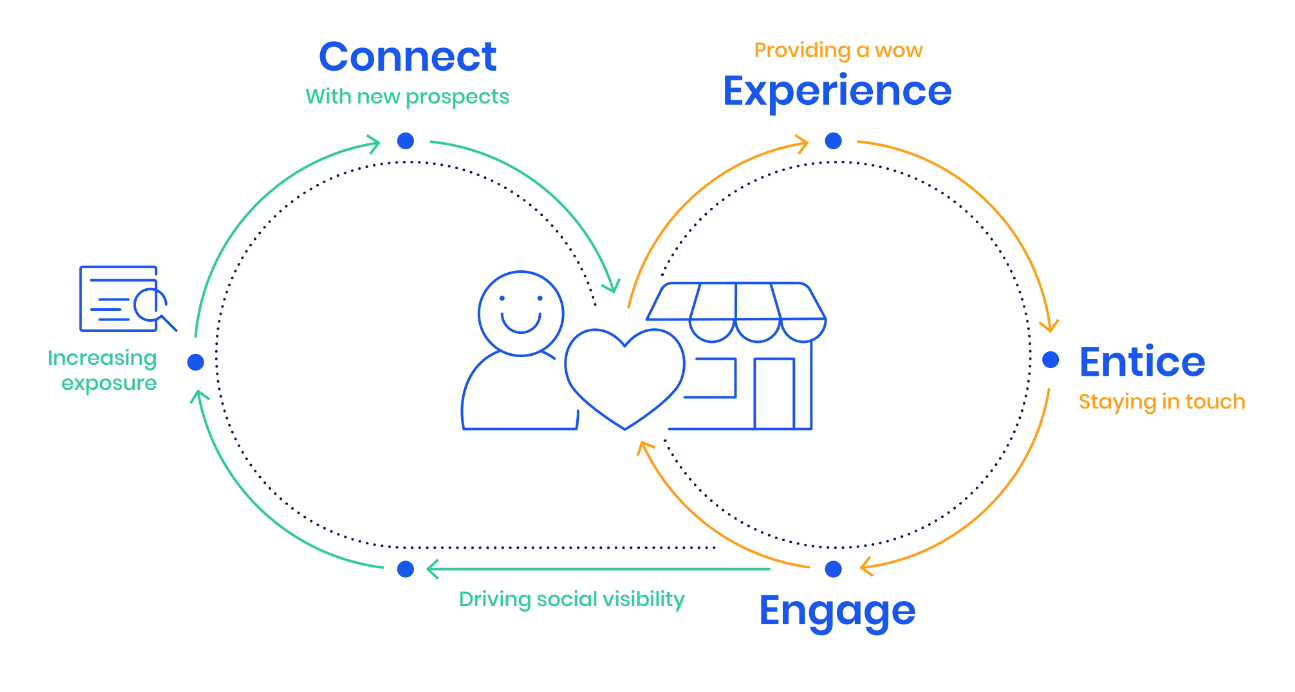 5. Use a strong content marketing strategy
If you're a consultant, you need to try content marketing. This approach strategically uses graphics and videos to promote awareness of your brand online. 
You don't need to be a marketing consultant to utilize this strategy. If you create a useful infographic, people in your industry will share your message. They'll present you to people who are interested in the same topic, and your brand awareness will grow.
It's always a good idea to include your website and email address on any piece of content you make. This will ensure that the content will keep bringing prospects to your site or inbox even when it's shared by other users.
6. Be picky about choosing your clients
To ensure that you provide the best service possible, you need to be picky about which clients you take on. You want people who will play to your strengths and give you an opportunity to show your abilities.
During the first conversation, you should take time to gauge the prospect. It's okay to turn away a potential client if you see a red flag or aren't qualified to perform the task they're looking for.
7. Pay attention to the details
As you gain more clients, you'll have a lot to keep track of. This is where your attention to detail will see you through. A client will recognize the little things, even if you don't think they will.
If they see that you keep their specific needs in mind and provide them with tailored service, they'll be impressed and spread the word.
8. Become a "go-to" person
A number of clients will be looking for an industry expert to handle everything for them. Even if you just offer a small batch of services, clients are always looking for a go-to person in the industry.
It's a good idea to take on extra projects from your clients. Consider the hypothetical case of an engineering consultant who's doing some 3D modeling for a client. The client might ask for 2D layouts, some technical diagnostics, and advanced designing. If the consultant is comfortable in these spaces, they can save the client a headache by offering to complete all of these tasks for them.
The next steps in your consultant business
With these eight tips, you're well on your way to becoming a better consultant. Once you prove that you can provide excellent service, your pool of clients will grow organically. If you need more help growing your consulting business or understanding digital marketing, get your free copy of The Download today.