Consulting is an appealing profession for many reasons — one of which is versatility. In a quickly changing economy, being a consultant gives you the freedom to adapt to the needs of the market. If you've been dreaming of making the leap from your current career and find yourself wondering how to get into management consulting, you're not alone! This article will cover the fundamentals of management consulting, including:
What is management consulting?
Strategy consulting vs. management consulting
Is management consulting the right career for you?
How to obtain management consulting clients
How to get into management consulting
Get new clients and repeat business with all the tools and marketing advice you need, all in one place.
What is management consulting?
There are consultants who specialize in many areas of business, but management consulting focuses on building the leadership of a specific organization. By helping grow the leadership program of their client, a management consultant contributes to improving the company's operations and performance.
Management consultants typically interact with the top executives or leaders at an organization while working through complicated workplace strategies. Serving a wide range of industries, management consulting types include technology, health, marketing, and more.
Strategy consulting vs. management consulting
As one of the most diverse roles in the professional services industry, there is a wide range of consultant types and firms. They include:
Strategy consultant
Management consultant
Operations consultant
Financial advisory consultant
IT consultant
Human resource consultant
Of the primary types of consultants, strategy and management consultants are the most closely related. Though similar, each type provides a distinct set of services. So, what is the difference between strategy and management consulting?
Strategy consulting
Strategy consultants work to solve high-level projects for their clients. They collaborate with directors or senior managers. Typically, their work focuses on topics such as:
Governing policy
Economic policy
Functional strategy
Organizational strategy
Corporate strategy
Management consulting
On the other hand, management consultants focus primarily on management and organizational strategies within the company. They are often referred to as business or corporate advisors. Some of the services that management consultants provide contribute to human resources processes and overall operations, while other aspects of management consulting fall under the umbrella of strategy consulting.
While strategy consulting can almost always be considered management consulting, not all management consulting can be categorized as strategy consulting. The most profound difference between the two types of consulting is in the scope of their services. Management consulting tends to address the overall wellness of an organization — strategy consulting is often included in this process. Strategy consulting as a part of management consulting seeks to improve leadership through long-term strategies.
Is management consulting the right career for you?
Consulting is a popular career, but you might be wondering if it's a good fit for you. Consulting is competitive and comes with a highly selective recruitment process. If you sense that you would thrive as a management consultant, there are multiple factors to consider:
Are you highly driven?
Consulting is more than just giving advice. Management consultants face difficult business dynamics daily. If you want to launch a career as a consultant, it helps to be a go-getter with a proven process for achieving your goals. Whether you're applying to a consultancy firm or launching your own consulting business, it pays to be able to demonstrate your commitment to self-improvement.
Do you enjoy solving business problems?
As a management consultant, your daily tasks will include wading through complicated shortcomings, issues, and missed opportunities in the workplace. Naturally, you must be passionate about solving business problems. A consultant typically approaches new issues with their clients in a cycle of one to three months.
Do you enjoy collaborating with others?
A management consulting position is a client-facing role. Because of this, you should enjoy interacting with others on a daily basis. Beyond being comfortable in various business settings, great consultants possess a natural aptitude for collaborating with others — and a healthy dose of emotional intelligence.
Do you have the right skills?
If consulting sounds like your dream career, you will need the skills and experience to back up your aspirations. Core abilities that contribute to becoming an outstanding management consultant include:
Social skills
Organization
Time management
Analytical skills
Communication skills
Being a management consultant means solving a wide range of problems involving multiple stakeholders. Tensions are often high, making patience and poise must-have qualities!
How to get management consulting clients
Once you've decided to launch your consulting business, the most important step is procuring a steady stream of clients. When you create an effective marketing strategy to promote your consultancy business, you are one step closer to attracting new clients, connecting with them, and building long-term relationships. Tips for earning new consulting clients include:
Create an effective business website
As in any business, it is important that you take the time to develop a website that shows off your services. Your website should quickly and clearly demonstrate your expertise to potential clients. A great website should include:
Well-designed branding, including a logo 
A blog, as a part of your content marketing strategy
A clear list of your services
Positive client testimonials
Easy-to-access contact information 
‌Remember to make your website mobile-responsive so that clients can connect with you from their mobile devices.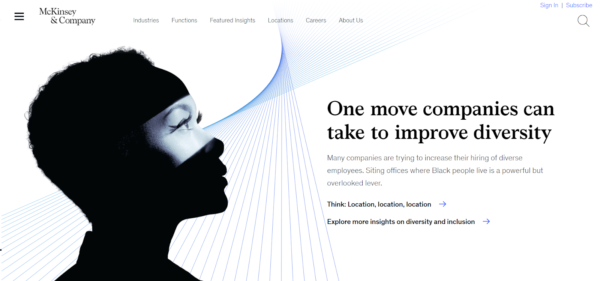 Utilize SEO
One of the best ways to gain new consultancy leads is to make sure your website and content are search engine optimized.  By using the right keywords and developing your business profiles, you can appear higher in the ranks of internet searches related to your business. This increase in visibility can help you connect with more prospective clients who are looking for the type of service you offer.
You can maximize your visibility by using SEO tools to gain deeper insight into your search engine performance.
Use paid advertising
When it comes to gaining new consulting clients, pay-per-click advertising can help instantly broaden your audience. Investing in pay-per-click ads can help you:
Generate an email list of potential leads
Target your ads to your niche market
Expand brand awareness
Track ad performance
Tools like social media ads and Google ads take the guesswork out of connecting with your target audience. The result is often a steady stream of conversions. 
Manage your reviews and listings
Clients often choose consultants based on trust. One way to build this trust is through positive reviews and reliable listings. When you effectively manage your reviews and listings, you demonstrate your proven track record to prospective customers.
Some important listings to optimize are Google My Business, Facebook, and Yelp. Each platform provides the potential to connect with millions of people.
The bottom line: how to get into management consulting
Management consulting is a competitive profession. Before you dive into connecting with new leads, make sure you have invested the time into becoming a better consultant. Constant self-improvement and motivation to grow your business are the cornerstones to standing out among your peers.  To thrive in the consulting industry, it pays to commit to networking on social media, developing a rich email marketing campaign, and building a loyal base of referring customers.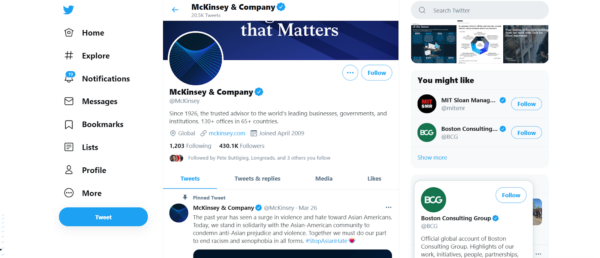 You've learned what management consulting is, the difference between strategy and management consulting, and what it takes to become a consultant. If management consulting sounds like the career for you, it's time to start connecting with potential leads.
‌To learn more about marketing advice for consultants, read The Download, a free marketing guide for the professional service industry from Constant Contact.