Sometimes you get the perfect name in a quick burst of inspiration. More often, it takes work to figure out how to name a consulting business — or any business, for that matter. Just look at BackRub — otherwise known as Google. Founders Larry Page and Sergey Brin changed the name of their search engine before officially launching it.
Finding the perfect name can be stressful, but it can also be one of the essential steps in starting a consulting business. The right name gives your business focus and presence.
You've already got the crucial consulting business idea, and the demand for your services is high. With the tricks of the trade explained below, you'll be well on your way to choosing a great business name.
Get new clients and repeat business with all the tools and marketing advice you need, all in one place.
Why do I need a good business name?
You only get one chance to make a first impression. Your name should leave the right one on prospective clients.
Moreover, your name fundamentally shapes your brand and branding strategy. It'll determine your slogans, logo, and corporate personality. A clear vision of who you want to be as a business will make evaluating consulting business name ideas much easier.
When do I use my personal name?
While it's important to develop a distinctive name that informs people of what the business does, some people still prefer to use their personal names. If all of the following are true, you might want to consider it:
You already have an impressive reputation and name recognition.
You don't imagine wanting to expand or sell your business later.
Your name is unusual enough to stand out and perform well in Google searches.
Your name is easy for your target audience to spell and remember.
If none of the above apply, it's best to create a distinctive name for your consulting business.
What makes a strong brand name?
As you explore how to name a consulting business, you'll discover that there are many aspects to consider.
Is the name easy to say, spell, and remember?
When you see the name, you should know how to pronounce it. When you hear it, you should know how to spell it. When you enter it into a search engine two months later, you should have no problem calling it to mind.
The easy translation between speech and writing is also important for voice search SEO. You want a business that Alexa, Siri, and all of their friends can easily recognize.
Does the name bring the right associations to mind?
Your name should be appropriate to your location and industry. It should make sense as a consulting business and not require convoluted explanations.
You should also avoid any unintentional and unfortunate connotations. For example, there's a pizza parlor named Poopsie's in Pembroke, MA. It may seem harmless and even lighthearted at first, but I'd hesitate to dine anywhere named Poopsie's.
Is the name scalable?
Dare to dream big. Maybe you'll want to bring more people on board or move into other geographical markets. Personal or location-based names may not be the best choice.
However, you don't want a name that mis-advertises the scope of your business. Avoid words such as global, national, universal, etc. — unless they actually apply.
Is the name available?
You want a business name that you can formally register and potentially trademark. You also want to be able to buy the .com domain.
The .com extension is by far the most popular and memorable domain. Over half of all websites use it. The .com extension also ranks as the most trusted extension, lending businesses more credibility than they receive with other extensions.
Do you know how to name a consulting business?
Before you make it official, allow yourself plenty of time to find inspiration, look at practical considerations, and get some feedback.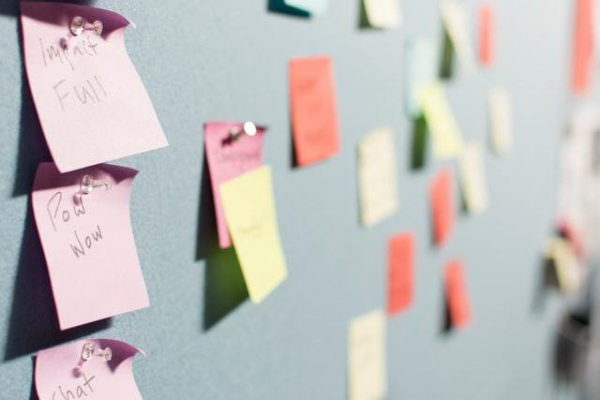 Find your inspiration
Play with different ideas in this stage. Generate word banks, doodle, monologue to yourself, play word-association games, and more. You should also move between brainstorming and research. Check to see what names are too close to already established competitors.
Try one of these proven strategies for finding inspiration:
Work off of your key attributes or value proposition. What do you aim to do for your clients? What makes you special?
Work with a metaphor. Do you see yourselves as gardeners, buttresses, wellsprings, etc.? Try names that invoke these images — just be careful not to go so far in a metaphorical direction as to mislead potential clients.
Work with a word bank of positive words you associate with your business. Can you put two together? Can you blend two to make a third?
Work backward. Do you have a slogan? What kind of aesthetic do you envision for your business logo? Try to imagine the name in context rather than as an isolated component of your business.
Look at practical considerations
Once you have an idea or two, it's time to look at practical considerations.
Is the name fully available?
Check your Secretary of State's database of registered corporations and LLCs. If your name is too close to an existing one, they may deny your application.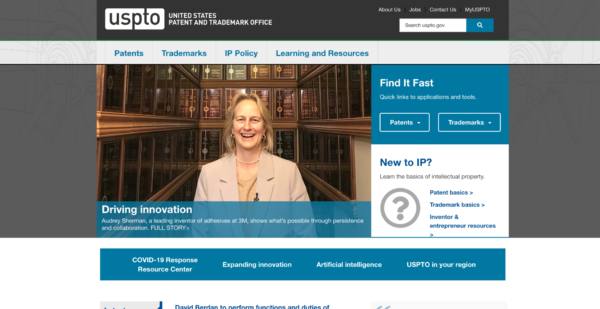 You might also want to check to see if it's possible to trademark your name or slogan. Ask your lawyer about the legal issues involved in trademarks to see if that's something you want to pursue. Finally, perform a domain name search to see if the .com is available for your site.
Is your name compliant with the rules pertaining to your business structure?
There are different naming rules for different business structures. They may require the incorporation of a certain word or acronym such as "corporation" or "LLC." If you're a sole proprietorship or partnership but want to use a brand name, you'll have to file a DBA. The latter means "Doing Business As."
Get some feedback
It's easy to get swept up with enthusiasm and fail to see an obvious drawback. You need to identify your blind spots and workshop your business name:‌
Ask your friends, family, and trusted colleagues or clients for their opinions. Even better, ask them to choose between your top contenders and to explain their choice.
Ask them how they think it's spelled — or show them the name and ask them to pronounce it. Do everything you can to ensure that your impression of the name is accurate.
Ready to make your consulting business name official?
Don't settle for a BackRub when you're looking for a Google. Now that you know how to name a consulting business, you're sure to find something that stands out.
Commit with confidence. Register your business, grab your domain, and hang out your shingle. All you need now is more clients. For help with that, read Constant Contact's free online marketing guide, The Download: Making Sense of Online Marketing for Professional Services.