Images in email marketing are like butter to popcorn.
The right images convey the right message, grab one's attention, and make people take the desired action.
Email marketing is an effective way to reach out to your customers – existing and potential – and engage with them. Whether you're a small business, a nonprofit, or an ecommerce business, email marketing works for everyone.
When you start your email marketing journey, chalk out a well-thought-out plan. Start with an email marketing calendar, followed by a strategy to grow your email list.
Even before you send out the first email, think about how you want your subscribers to perceive your emails. The overall email design, including text, colors, placement, and images all play a significant role.
At Constant Contact, we help you make a master email template to ensure that all your emails have the same effect, keeping in mind your brand, and vision.
With a master template in place, creating emails becomes quicker and easier. Going forward, all you would have to do is change the image and message to drive the next desired action.
How do you make each of them stand out, and grab the reader's attention? That's where the right image and relevant supporting text come in. In fact, sometimes just the right image is enough to convey the message of the email and make people take action.
Ready to do more business with email marketing?
Learn more
.
Best practices for using images in email marketing
The key to using images in email marketing is to create an emotional impact. That means you have to find, or shoot, the right image to support your message. Here's everything you need to know to get started with using images in your email campaigns:
Free resources
If you're a photographer, or have one on your team, you can capture the candid moments that speak for your brand yourself. If not, search free online photo resources to find the most powerful images. It's important to use only royalty-free images to avoid any copyright issues in the future. Add words like "concept" or "idea" to your search for better results.
Real images
Keep your photos relatable. Get behind the scenes, capture real moments, and show products realistically to create an impact. When it comes to people, avoid stereotypical poses, or unnatural settings. When it comes to products, aim for more creative pictures that show the utility, and functionality of the products. Try to make your staff a part of the image, with work-in-progress pictures that bring out the essence of your brand.
Creative
While you want to keep all of your images real, you need to be creative to make every image speak for itself. The email text also influences the image, and vice versa. Play with words and images to create a catchy, meaningful email, with artistic product photography, to creative event photos, or simple images that show the daily workings of your business.
Brand identity
Keeping with your brand identity is important to get instant recognition from your email recipients. The quality of your photography affects the perception of your business, and you can control how your brand is perceived with each email that you send out. The brand colors, design aesthetics, styling elements, and image type, must be all aligned to the overall brand identity that you want to create.
Image file size
The size of the image files can completely make or break the impact you're trying to create. Too big, or too small, and the whole concept is lost. For email header images, keep the image height less than 200 pixels, and the width up to 600 pixels. Also, when resizing, make sure you use the right tools to avoid distorting the image. Always send test emails to check how the image appears, on different devices, before sending it out to customers.
File type
Before you upload your images, make sure the file type is correct. The image file type should be either a JPG, PNG, or GIF. While PNG works for all kinds of images, it has a larger file size. Learn the best file type, size, and resolution to use for different types of email templates, and images.
Text overlay
Text overlay is the practice of using an image as a background and adding text over it. While this adds variety to your social media posts, using it for email marketing minimizes the effect of both the image and the text. If you must use a text overlay, make sure it's placed in such a way that it doesn't get lost in the image.
Relevance
The image you use in your emails must be relevant to the body of the email. From the subject line to the call-to-action, everything must be relevant. When the image is relevant, the text makes more sense.
Device optimization
Remember that your subscribers are going to view your email on different kinds of devices and web browsers. Sometimes, the images appear perfect on the desktop but may be too large or pixelated on a mobile device. You need to make sure that your emails look perfect across all devices. How do you do that? Always send a test email to yourself, and to a few of your team members, to check how it works on different devices.
Clickable images
Every email marketing campaign has to have a specific goal. This is usually highlighted with the call to action button taking the subscribers to the desired landing page or website. However, sometimes all the subscribers see is the image. Having a clickable image, linked to the desired landing page or website, increases click-through rates and therefore, increases your chances of getting subscribers to take the desired action.
How to start conveying ideas with visuals in your email
Let's look at an example. Let's say, you own a bakery, and you're planning to send out an email inviting people to an upcoming bread festival. The event offers different kinds of bread, and a talk with an expert to help people bake better bread, and pair it with their food. Your email has the perfect catchy subject line, informative content, and an exciting RSVP call to action.
But what if this is the first time you're hosting such an event, and you have no image files?
You have two options: either get creative by taking a picture in-house, or find a relevant stock image. Adding special photography elements, like a dash of color, can help your images stand out, like the one below: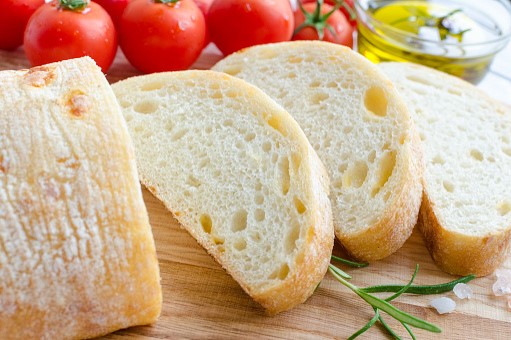 If you want to use a free photo resource, find an image that better explains the concept of bread variety like this one: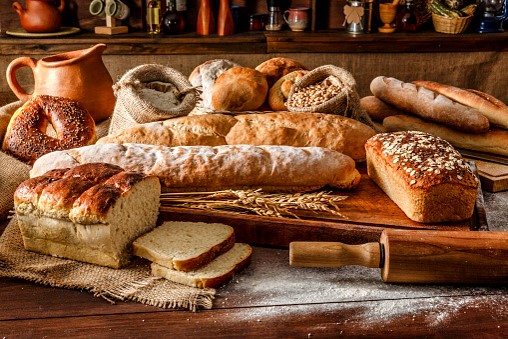 If you want the event's featured expert to remain the focus of your email, lead your email with a photo of the expert and introduce them in the text.
Use images with a visual impact to get attention
Compared to text, visuals have a higher chance of grabbing attention. It's natural for people to first notice a visual, but only if it catches their attention. Then they can read what your email is all about.

That's where powerful and relevant images come in. Email marketing is effective, but you need to be able to stand out and drive people to take action. Following these best practices for using images in email marketing is a sure way to get the most from your emails.

Share with your network