Instagram has become an important part of holiday shopping. People look to Instagram for shopping inspiration, holiday specials, and creative gift-giving ideas.
So how can you capture the attention of holiday shoppers on Instagram?
Visual content is the way to go! Photos, videos, and word images (text overlayed on a photo or background design) will help your holiday marketing stand out and encourage busy consumers to shop with you.
More than half of customers are influenced by product images, so don't underestimate the impact images can have on your holiday sales.
Instagram is the perfect platform to show off all the exciting things you have going on for the holiday season.
It's all about the visual, and if you use it the right way, it can be a great avenue for people to discover your business. It's also incredibly easy to use and can help you create professional-looking images that can be shared across your other social networks and even in your holiday email marketing.
To help you get started, here is some holiday Instagram inspiration — post ideas, captions, hashtags, and more!
15 Instagram holiday ideas
1. Show off your holiday-themed merchandise
Get everyone in the mood to shop by showcasing some of what you have to offer! Lots of people will be looking for holiday-themed gifts, whether it's socks, jewelry, housewares, or even food.
2. Celebrate your community
As a small business, chances are you have a strong relationship with the community you're in. Take this opportunity to connect with them by sharing photos of special events, decorations, and the people who are part of it.
3. Send a thank you note
Do customers or vendors come by and bring you treats during the holiday season? Give them a shout-out on Instagram to thank them for their generosity (and brag about all the awesome stuff you get). You can also just thank customers and fans for their support — that's a gift in itself.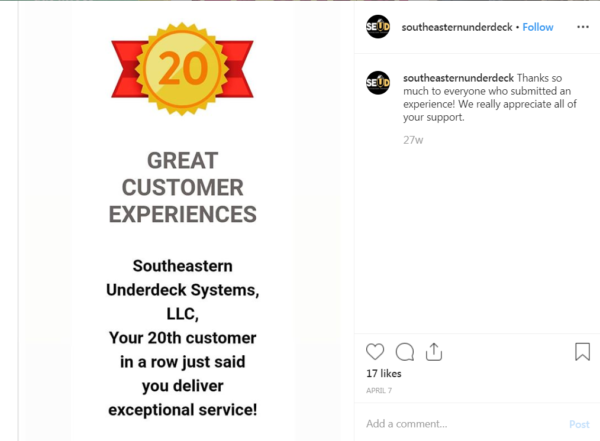 4. Show off decorations
If you take the time to decorate your business for the holidays, show it off! Take pictures of the "behind the scenes set-up" or simply showcase the finished product. It doesn't have to be super fancy — people are sure to love anything that shows the personality of your business and employees.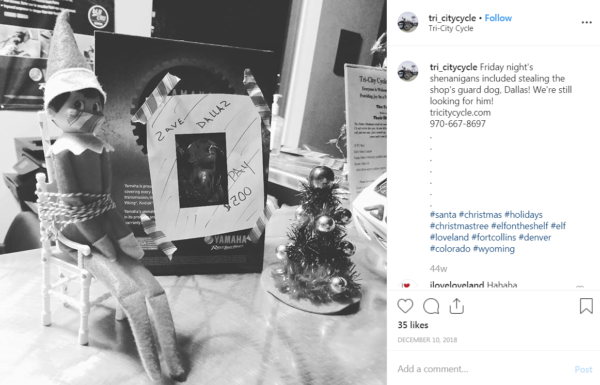 5. Offer to help
Does your business offer a product or service that can help your customers save time during the holidays? Let people know how you can help with a holiday-themed photo.
6. Suggest gift ideas
One of the most stressful parts of the season is figuring out what gifts to get for everyone. Suggesting gift ideas is a win-win: you help your customers find what they need, and your business stays top of mind when they're shopping.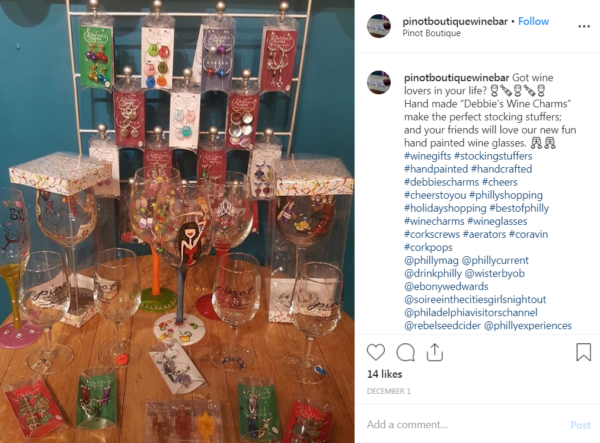 7. Post a reminder
With everything that's going on around the holidays, it's easy to forget to do things like order food for a party or get a manicure or spa treatment. Don't be afraid to remind your customers to book their appointments and put in their orders before it's too late! This is a great opportunity to use a service like Canva or PicMonkey to put text over a picture or graphic.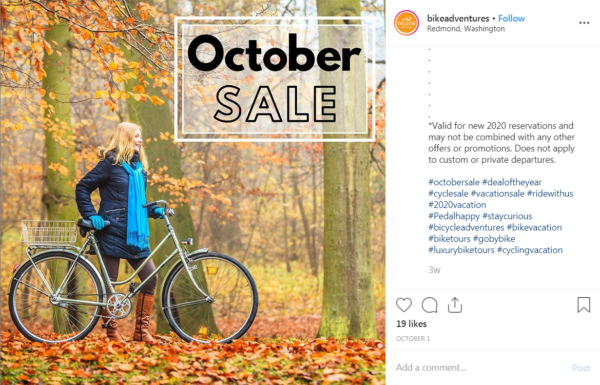 8. Have some fun
With all the busyness of the holidays, it's easy to forget that the holidays are supposed to be fun! Work with your staff to come up with fun and creative ways to wish your followers happy holidays.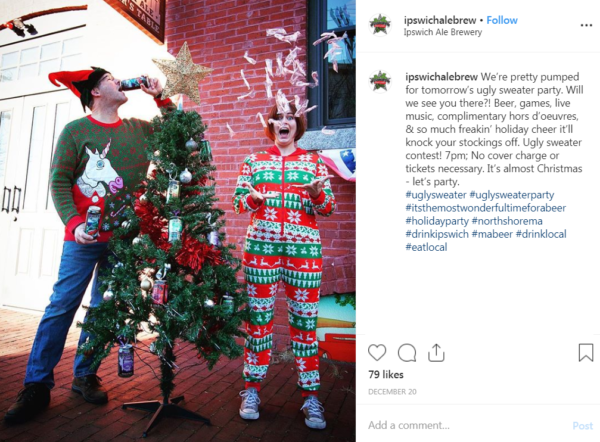 9. Promote an offer
Instagram is a great place to promote your holiday offers. You can snap photos of specific items that are on sale and include a caption to let people know how to take advantage of your offer.
10. Share your expertise
You help people get ready for the holidays with something you already know a lot about. Offer tips or guidance that will save your customers time during the busy season. This can be anything from decorating ideas to recipes to cleaning hacks. Your customers will be happy to get help from someone they trust.
11. Promote a holiday event
When planning a holiday or end-of-year event, use Instagram to show your staff getting ready for the event, and let them know how they can reserve their spot.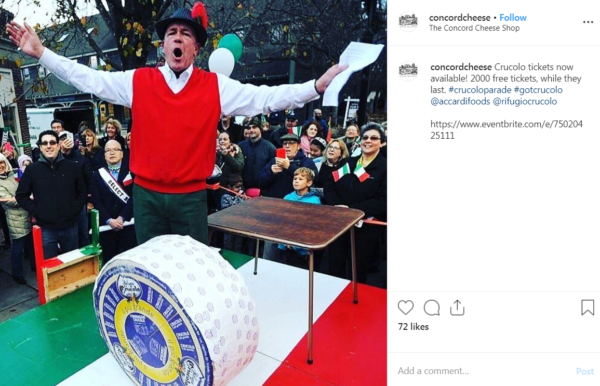 12. Hold a contest
A great way to get people engaged is to hold some kind of contest, whether it be through social media or something you do in person. Use Instagram to announce and show pictures of the winner, or even to display the prize!
13. Wish customers a happy holiday
Gone are the days when you needed to send a holiday card in the mail. Although receiving snail mail is always exciting during the holidays, and you can reach your customers directly with personalized email, use Instagram to expand your reach and wish everyone a Happy Holiday. And feel free to get creative with costumes, fun graphics, or anything you think your customers would love.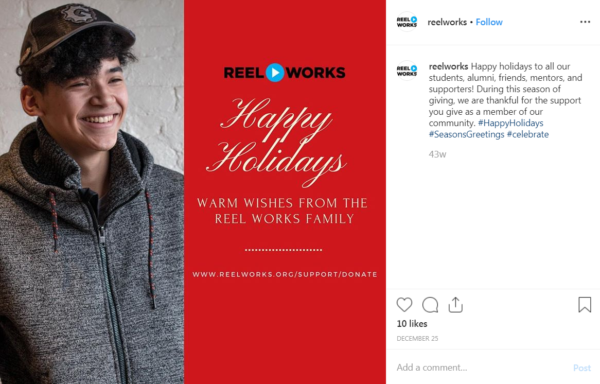 14. Share a personal holiday memory
People do business with people who they know, like, and trust. This is true during the holidays and is certainly true throughout the rest of the year. Instagram is one of the best platforms for making a more personal connection with your audience. Show followers how your family is celebrating the season!
15. Give
If your company or business makes a point to give to charities during the holidays, share that with your followers, and ask them to support the cause as well. People are more apt to donate to charity during the holidays, and when you share how you give back to your community, it can increase the donations to your favorite charity. Especially if you're matching donations from your followers and customers.
Instagram holiday captions and hashtags
While visuals rule the season on Instagram, it's important that they are paired with the right captions. Captions add context to your posts, tell your audience what you want them to do, and when done correctly, captions can make your posts even more festive.
Here are some examples of language you can use in your Instagram holiday posts!
Funny holiday Instagram captions
All I want for Christmas is [something funny to play on the classic Christmas lyric — food, a massage, etc.]
I saw Mommy DM'ing Santa Claus
This is lit! (for a photo of your holiday lights)
Does anyone have any craft ideas that involve coal?
Like if you're on the naughty list!
I'm going to keep using Christmas as an excuse until March
Let's drink eggnog until we all have visions of sugarplums!
Does anyone have a connection at the North Pole? I need to weasel my way onto the nice list.
Hoping Santa can watch my kids for a sec when he stops by on the 25th. I could use a break!
Cute holiday Instagram captions
Dear Santa, [followed by your personal letter to Santa]
I spruce up nice! (for a picture of your holiday outfit)
It's cold outside, but my home has never been warmer.
You know who is coming to town!
I love the holidays snooooow much!
May your days be merry and bright
Oh, what fun!
Spotted: The work of Santa's elves!
Instagram holiday hashtags
One of the most important parts of your holiday Instagram captions is your hashtag. Hashtags are how new users discover your content, so it's important to choose a hashtag that is clear and popular. Here are some good holiday hashtags to get you started:
#Christmas
#Christmasdecor
#Christmastime
#Holidaydecor
#Holidayseason
#Holidayhome
#Hanukkah
#Hanukkahdecor
#Holidaygifts
#Holidaygiftideas
#Holidaygifting
#Kwanzaa
#wintersolstice
To keep from getting lost in all of the past year's posts, add the year to the end of your hashtag, e.g. #wintersolstice2022.
4 themes to inspire your own Instagram holiday ideas
The ideas above are great for getting you started, but you can personalize your planning and come up with your own ideas, too. We suggest creating holiday images around these four ideas: your business, your environment, your expertise, and themes unique to your business.
Your business
Your customers want to know what goes on behind the scenes of your business. Try showing your audience parts of your business that they typically don't get a chance to see. They'll feel closer to your business if they understand your process and how your products or services come to be.
A&J King's Instagram account is a great example of how to show followers what happens behind the scenes of the business. Their posts include photos of the staff at work, videos of the bakery, and beautiful product shots.
Your environment
Make your audience feel like they are right there with you by featuring visual content about your environment. Tell the story of your day and show people what's happening around you as you prepare for the holiday season.
The Baltimore Humane Society frequently posts images to give followers a look at what's happening at their shelter and events. Throughout the years, they've dressed up some of their adoptable animals in everything from Santa hats and reindeer antlers, to Halloween costumes and holiday sweaters in order to show off their festive atmosphere and highlight animals that need to find their #foreverhome.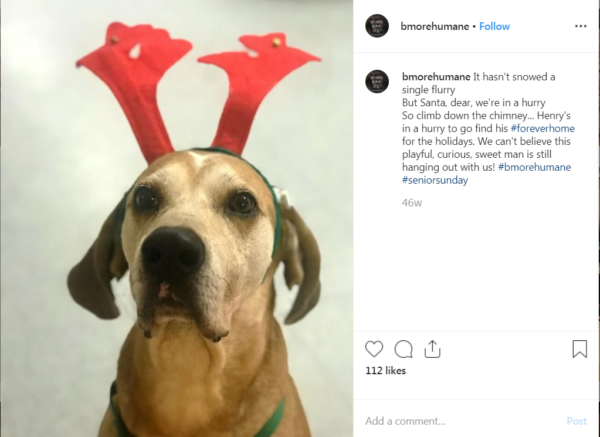 Your expertise
People love to engage with your expert tips or stats that can help them do something they're unsure of. Showing off your expertise is a great way to grow engagement and increase your business. Show what you know by sharing tips and tricks that may be common sense to you, but might be new and useful to your audience.
Throughout the year, the Instagram feed for Extend Yoga does a great job of explaining and sharing aspects of yoga that not everyone is familiar with. During the holidays, they give their usual style of posts a holiday twist, like discussing the philosophy behind the corpse pose for Halloween, and posting holiday-themed mantras for #mantramonday.
Your own unique themes
Using recurring themes in your content is helpful for you and your audience. When you make themes a part of your visual content, it helps you figure out what to create, and your audience knows what to expect.
Try themes that have done well for all types of businesses, such as #TBT (Throwback Thursday) with holiday images of you and your employees at your business or from their childhood.
Motivational quotes are another popular theme, where businesses create word images with a popular, relevant quote overlayed onto a photo or interesting background.
A recurring theme for La Provence from Rockport, Massachusetts is shopping local. During the holidays and throughout the year, La Provence posts photos and word images to encourage customers to shop at small businesses in the area.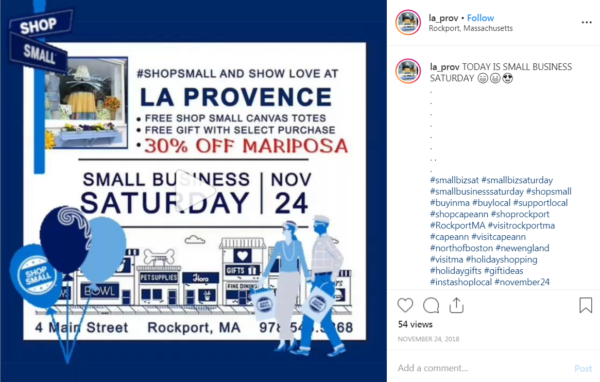 Expand your reach with Instagram
No matter what you have planned for this holiday season, utilizing these Instagram holiday ideas will help you expand your reach, delight your followers, and capture the attention of new prospects. So don't be shy. Give it a try. And watch your likes, shares, reposts, and followers grow.

Don't stop with Instagram. Create a comprehensive holiday social media strategy to incorporate all of your social media channels in your marketing efforts this year.

Share with your network