You're proud of the high-quality products your manufacturing company creates — and you want clients to know what sets your business apart from the competition. You've tinkered with search engine optimization and web design, but if you don't use the right manufacturing keywords, you'll struggle to capture the attention of potential clients.
In addition to improving the likelihood of visitors reaching your website, strategically integrated manufacturing keywords encourage you to adapt your content to meet your target market's needs. Done right, these keywords can serve as a valuable framework that grants your campaign a much-needed sense of direction.
While certain keyword principles ring true in every industry, manufacturing calls for a tailored approach that uses important terminology without confusing the reader. The best phrasing for SEO can be discovered through keyword research.
Keywords should also achieve a high enough volume of searches to reach prospective clients or customers — but should not be so generic that your page fails to stand out in a sea of manufacturing websites. This can be a difficult balance to strike, but we're happy to get you started with this manufacturing keyword guide.
Ready to get new manufacturing deals and repeat business — all in one place?
Top manufacturing keywords for SEO
Given the vast range of terminology used in the manufacturing industry, it can be difficult to know which keywords will attract the most attention. While no one keyword is ideal for every manufacturing campaign, certain terms and phrases tend to show up more often in client searches. We've outlined several common examples below:
Manufacturing niches
Because the manufacturing industry is so vast, search engine users often opt for phrases that specify niche areas. These could refer to the types of products the business manufactures or the sector it occupies. Common examples include:
Original equipment manufacturing (OEM)
Original design manufacturing (ODM)
Electronics manufacturing service (EMS)
Discrete manufacturing
Auto manufacturers
Textile manufacturers
Chemical manufacturing
Manufacturing equipment
Many potential clients (or "leads") express interest in the equipment used during the manufacturing process. They may search for phrases such as:
Manufacturing equipment
Maintaining manufacturing equipment
Repairing manufacturing equipment
Types of manufacturing equipment
Industrial equipment
Manufacturing practices
Manufacturing keywords often involve efficiency-enhancing or cost-saving concepts. Examples include:
Lean manufacturing
Just-in-time manufacturing
Computer-integrated manufacturing
Digital manufacturing
Contract manufacturing
Job shop manufacturing
Material requirements planning
Advanced planning and scheduling
Long-tail and question-based keywords
The short-tail keywords highlighted above can get you on the path to SEO success, but long-tail or question-oriented keywords are even better for setting your company apart and reaching specific types of clients. These targeted questions or phrases typically include at least four words and may also feature a conversational tone that makes them an appealing option for modern voice search.
Often, a short-tail keyword can be made longer and more specific simply by adding a regional element. For example, the phrase "auto manufacturing companies" could be adjusted to "auto manufacturing companies in Detroit."
While long-tail or question-based keywords will have a smaller audience than their short-tail counterparts, specific terms are more likely to deliver qualified leads, and ultimately, a higher conversion rate. Examples include:
What is discrete manufacturing?
What are the principles of lean manufacturing?
What are the benefits of just-in-time manufacturing?
Where can I find contract manufacturing?
Alternative manufacturing search terms
"Manufacturing" is just one of several terms that people use when searching for businesses that create products. While alternative terms may not technically be correct, they can still play a powerful role in SEO.
To attract attention, it's important to understand which search terms people actually use and to optimize accordingly. Related words for manufacturing include:
Assembly or assembly line. The main differences between assembly and manufacturing involve the scope of the endeavor. The term "manufacturing" refers to a comprehensive process beginning with raw materials and ending with a finished product. During assembly, finished parts are used to create the end result. On occasion, however, leads will use the term "assembly" to reference the entire manufacturing process.
Production. Manufacturing typically focuses on tangible objects, such as raw materials. Production integrates non-tangible elements into this process. Many clients are unaware of these distinctions and use the terms interchangeably.
Factory or plant. The term "manufacturing" denotes a process, while "factory" refers to the specific facility in which that process takes place. Many clients favor the term "plant," as in a "manufacturing plant," but either term may be used during searches.
When integrating alternate keywords, take care to use them in the correct context. While these related words for manufacturing can attract a variety of leads you might otherwise struggle to reach, they should not be used to the detriment of your content's quality. Incorporated incorrectly, these terms can undermine the sense of authority you've worked so hard to cultivate.
Choosing the best keywords for your manufacturing business
While statistics uncovered during keyword research may influence your selection, there are many other factors you should also consider. The most popular keywords won't necessarily produce a higher volume of leads. If they're too generic, these keywords might prevent you from making an impression on the specific types of clients you want to attract.
Keywords can help you identify and categorize top client concerns. In turn, this allows you to better serve leads with the helpful, informative content they desire. A single keyword won't deliver an influx of clients on its own, but it can help you frame your digital marketing approach to better appeal to specific users.
To determine which keywords best fit your manufacturing business and its target audience, consider the following:
What is your manufacturing niche? Which products does your company manufacture? Which types of clients do you want to attract?
Where is your business located? Geographic keywords may reference where your headquarters or specific facilities are situated — or where your target clients are based.
What are prospective clients' pain points? How can your content address these concepts to reassure leads? This information can be found not only by examining top-ranking keywords but also by surveying current leads and clients.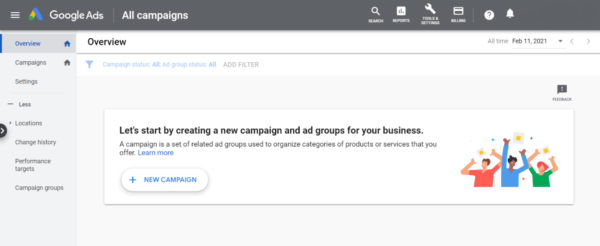 Tools such as Google's Keyword Planner can guide the selection process and validate your choices. Take a close look at the suggested keywords and their search volume before determining which options are most relevant to your business, your clients, and your marketing approach.
How to use manufacturing keywords effectively
Keyword selection is only the beginning. Once you've determined which keywords are most likely to appeal to your company's target clients, it's time to integrate them within manufacturing marketing content that users will find informative or entertaining. Top places to integrate keywords include:
About us. This page should convey your company's purpose, mission, and long-term goals. It can also reference benchmarks or standards met, awards received, or participation in relevant industry associations.
FAQ page. This is a great solution for addressing the rise of voice search. Manufacturing FAQs can include question-based keywords about your company's approach to manufacturing, how you interact with clients, where your facilities are located, or how you've committed to sustainable practices.
Blog posts. Grant clients an inside look at the manufacturing process with targeted blog posts that answer their top questions. These posts can be shared on social media or via marketing emails to drive additional traffic.
Products and services pages. This is where you highlight the specific products that your business manufactures. This keyword-rich page should be easy to navigate, and complete with concise, yet informative product descriptions.
Google My Business. Don't forget to leverage your page on GMB to ensure that you show up in "near me" searches for clients in your region.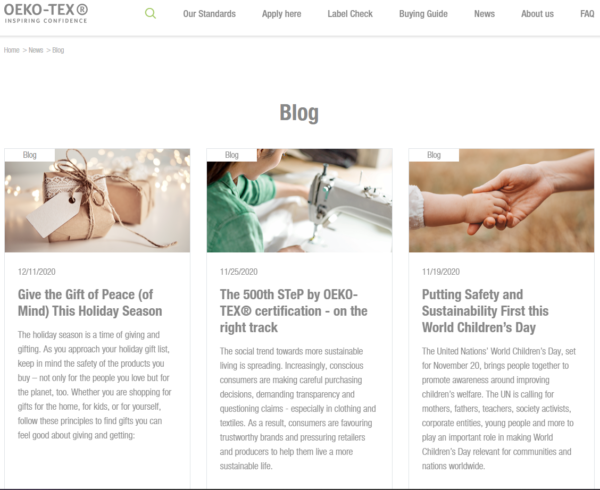 All pages should be easy to navigate, complete with an attractive web design that fits your company's unique brand. Integrate effective keywords within a visually appealing, useful website, and you'll have no trouble attracting leads — and making conversions.
Level up your manufacturing SEO with Constant Contact
If you'd like more insight into manufacturing marketing strategies that set your company apart, check out Constant Contact's The Download. This comprehensive guide delves into all the essentials for marketing your manufacturing business online. Constant Contact also has built-in SEO tools to make the SEO process easier.

Share with your network