Like many communications directors and marketing executives for nonprofits, I know how important it is to set aside time in your schedule at the end of the year to revisit your marketing plan and brainstorm for the future.
But the coronavirus pandemic has dramatically uprooted the way many nonprofits operate. While the media reports quarantines and vaccine news and updates, you still have to keep your charity providing for the growing needs throughout your community.
Though COVID-19 has made the nonprofit sector more important than ever, the pandemic brought new challenges to overcome. Your stakeholders and supporters adopted new behaviors that made your online presence that much more valuable — and effective for raising money — and it will be a while before the world returns to large, in-person events that once served as fundraisers. As in 2021, this year, the best nonprofit marketing ideas will take place online.
The new year will provide opportunities to implement novel and creative marketing ideas for nonprofit organizations. Looking forward, here are 10 ways to improve your digital marketing strategy in 2022:
Keep your organization growing with expert advice and all the tools you need, all in one place.
1. Modernize your website
Can you find yourself via a Google search? How quick and responsive is your website? When you log on using your smartphone or tablet, how easy is it to see and navigate through your content? If your nonprofit's site isn't visible, accessible, or mobile-responsive, it's definitely in need of an upgrade this year.
With a mobile-responsive website and modern SEO tools, this year, make it easier than ever for people to find you online.
2. Up your social media game
As important as it is to have your own business website, make sure your nonprofit also has an active social media presence. Community members want to see the good work your team does, and social media provides powerful ways to connect and share.
In 2022, commit to a strong, consistent social media presence on at least one channel. There's no need to burn out on trying to do it all. Poll your stakeholders if you're not sure whether to pick Facebook, Instagram, YouTube, Twitter, or another popular platform.
3. Save time with automation
Email marketing has one of the best ROIs among existing digital outreach tools, but in order to maximize your return, you need to set up automation. Automation will save you a lot of time while also helping to strengthen relationships and woo future donors.
Every person who signs up for your email newsletter should receive a welcome letter that includes calls to action that seamlessly transfer into providing services. Folks may benefit from your agency offers and would appreciate learning more before financially underwriting your important work. Some automated emails should also provide links and invitations to follow your social media pages.
4. Inspire the next generation
With the older population at greater risk for health concerns associated with COVID-19, many nonprofits have seen their volunteer base drop this year. That's just one reason to target your digital outreach to the younger adults in your community in 2022.
Young people with families or who are budding professionals are looking for ways to give back, and they're more likely to be familiar with today's digital methods and tools.
5. Sign up for Google's grant program
I remember my years as a communications director for a nonprofit; my marketing budget was … zero. Zilch. Nada. I had to be creative. What I would have given for the Google Ad Grant program!
If you haven't signed up for a grant, which can provide qualifying agencies with up to $10,000 in free Google ads, make it a 2022 priority. These text-only ads can help you expand your community if done thoughtfully.
6. Lights, camera, action!
Now that your board president finally knows how to log into Zoom meetings, it's time to take the next step in digital marketing: videos. Most nonprofits are hesitant to take this step, but videos are an effective way to grab attention and build an audience.
You can share video messages from your executive director, highlight recipients of service, hold question-and-answer sessions with your knowledgeable team, and do so much more. Post videos on your social media pages, link them with your website and send them to your supporters as part of your email campaign.
7. Double-down on content marketing
It's easy to fall behind on the agency blog — trust me, I know! — so take the time now to fully flesh out a content marketing strategy for 2022. Writing can be time-consuming, but the hardest part is actually coming up with the ideas and getting them approved.
By front-loading the work, it will be easier to stay consistent with your content marketing. With content ideas planned out beforehand, you can take the time you saved to research and incorporate updated keywords when you write your blog posts to provide the most valuable content and improve your SEO.
8. Plan new virtual events
Many nonprofits transferred their fundraising events online as the country struggled to cope with the pandemic, but hosting online events was largely uncharted waters. In 2022, you'll have a lot more experience and know the pitfalls. This makes for an opportunity to create new virtual fundraising events.
Track your ROIs for your 2021 events by determining your net profit versus the time it took paid staff to plan and run the events. Learn from the past as you look for new creative marketing ideas and digital opportunities for your nonprofit organization in the upcoming year.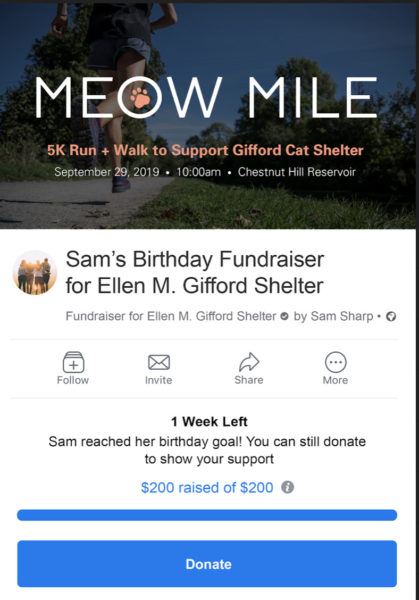 9. Make and meet your goals
You can't reach your goals if you don't have any. It's one thing to want to attract new donors. It's another thing to have a goal of increasing donations by $75,000 by the end of the year.
Make your goals clear, tangible, and measurable. With measurable goals, you'll know if you're on track to reach your targets and be able to share with stakeholders what that extra funding will do.
10. Ask your community what they want
If you're at a loss for where to go next in the face of yet another stay-at-home order, ask your community. Life hasn't come to a halt, and folks still want to be involved and help those who need it most.
Your board members, volunteers, donors, and staff might have great digital marketing ideas to share. Be open to new possibilities as the world continues to change.
WATCH: How to use digital nonprofit marketing to drive results
Watch this on-demand webinar to see how Constant Contact makes it easy to inform and engage community members, grow, and drive fundraising efforts – with all the marketing tools you need in one place.
From email to automation, websites, social, integrations with other tools you're using, and more. In this free, one-hour webinar, you'll get an overview of the tools that Constant Contact offers and see how you can drive results with online marketing.
Feel prepared for 2022
Think ahead and be prepared for your most successful year of fundraising and community building for your nonprofit. To learn more about effective digital strategies and creative marketing ideas for nonprofit organizations, check out Constant Contact's The Download.

Share with your network