Whether you're a small business owner, nonprofit professional, entrepreneur, creative, or side hustler, you've likely already started experimenting with online marketing. You might have built a website, started to advertise on social media, and maybe even have an email newsletter.
Whether you have already started using some online marketing tools, or you're just getting started thinking about your marketing, what often isn't clear is the big picture. You might be wondering:
How do all of these online elements (website, social media, email, etc.) work together to actually help you meet your goals?
How do you prioritize a website versus social media versus review sites like Yelp and Google?
When is it time to start an email marketing program, and when you do, what do you even put in those emails?
Understanding online marketing can be overwhelming. Realistically, you probably only have a small amount of time each week to devote to marketing, so it's important that you know how to prioritize and focus on the most impactful things you can do for your business.
Check out The Download, our free online marketing guide
These needs were the inspiration behind our free online marketing guide, The Download: Making Sense of Online Marketing. The Download is a straightforward but comprehensive guide to your entire online marketing mix. It's filled with our team's online marketing knowledge, drawn from decades of experience, and includes:
Online marketing strategies
Examples of what really works (and what doesn't)
How people find you online
Ways to set yourself up for success
How all the elements of online marketing work together
How online marketing can work to help you achieve your goals
The truth is, online marketing isn't always so easy, despite what the internet might say. Even with the best tools, it takes some time to understand how to do it right and to build an online marketing plan that fits your specific needs.
But here is the good news…
You can do this!
I promise that you can understand and successfully use online marketing to achieve your goals. We love showing people how they can use the internet to make dramatic progress on their aspirations.
We've had the pleasure of showing customers, friends, and family members some simple tactics they can implement to support their ideas, generate more revenue, grow their email list, get donations to their cause, or whatever it is their goals may be.
No matter your experience level, age, or personality type, we believe you can be successful at online marketing. There is no single type of marketer. In fact, many of our customers are marketers out of necessity, working to understand the online marketing world and keep up with their strategies, while simultaneously running their business, or wrangling board members, or getting their kids to school on time.
This guide is based on our experience working with these people — real people who are hustling to make their big ideas come to life.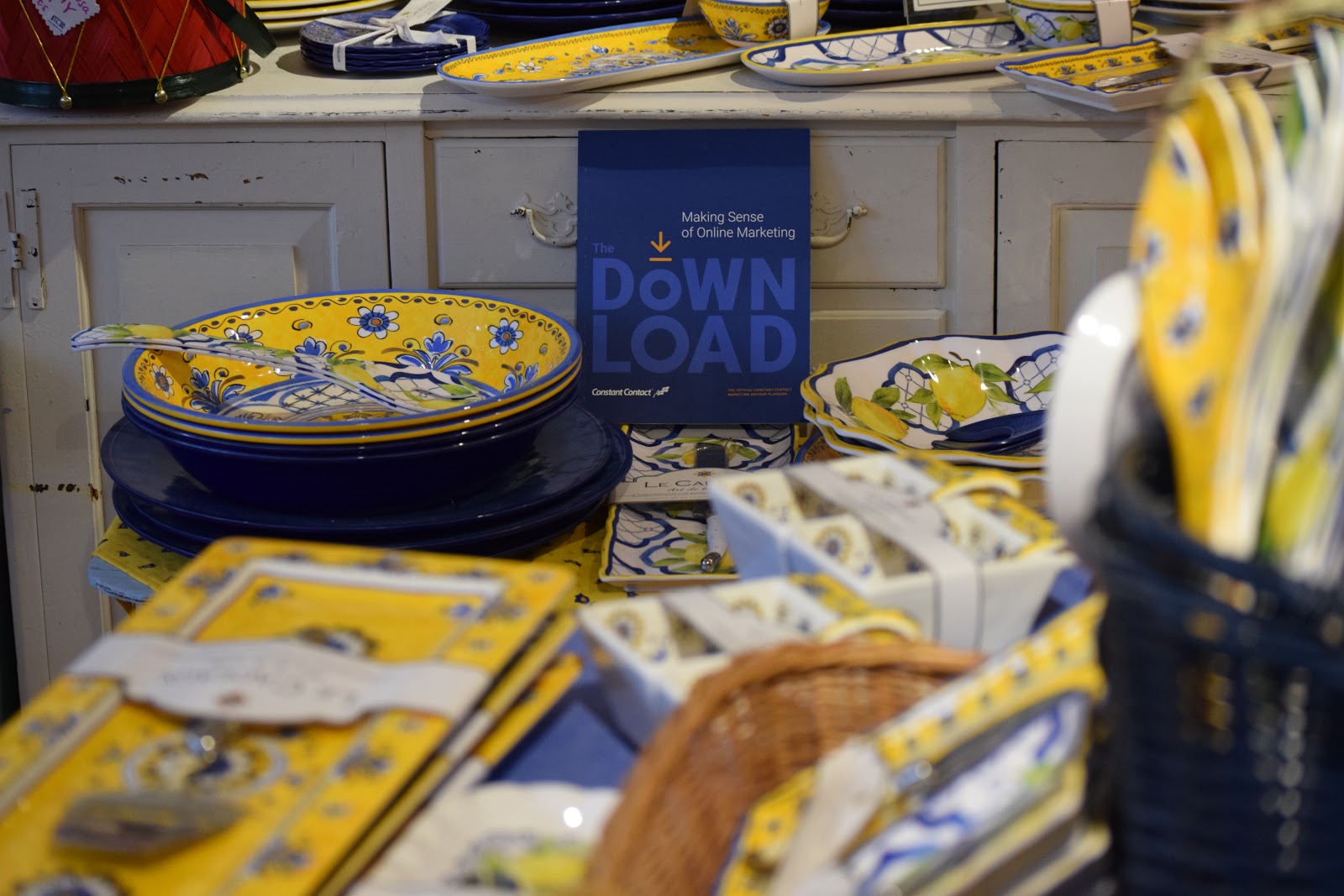 Marketing success isn't just about the tools
Constant Contact offers a powerful online marketing platform where people can manage all of their online marketing efforts — from email to social media — in one place. But success in marketing isn't just about having the right tools. We want people to feel confident in their understanding of how the tools actually advance their ideas.
You probably know, for example, that your business should have a social media presence, but do you know why? Do you know specifically what you are trying to achieve with your social media marketing? If you do, that's great! But if not, don't worry — you are not alone. We understand that you're a business owner first, and a marketer second, by necessity.
That's what this guide is all about — giving you a practical guide to marketing fundamentals that you can implement and start benefitting from quickly, and with limited time and resources.
5 key elements to your online marketing mix
Like I said, our goal with this guide is to give you a comprehensive introduction to online marketing, but in a way that is accessible and not overwhelming. The Download breaks down the entire online marketing landscape into five key elements that you can understand:
Most importantly, we approach these five elements in a way that is realistic for you to implement, whether you have 100 employees or none.
What online marketing can do for your business or organization
Online marketing isn't something you need to have "just because." It exists as an opportunity to help you reach your goals. We want to show you how to use online marketing to do things like:
Increase your business's revenue
Find more donors and generate more donations to your cause
Identify new potential customer groups to sell to
Turn customers into repeat customers (and repeat-repeat customers)
Gain more followers on social media and email
Just getting started?
Or maybe you don't yet have a business up and running, but you have an idea. We can help you there too.
The Download online marketing guide can help you figure out how to turn your idea into a reality, what actions to focus on first, and where to prioritize your time as you market your new venture to potential customers.
Remember — You've got this!
One of the things we like to say to people seeking our help at Constant Contact is "You've got this. You've got us." And we believe it. We've seen people start out intimidated, overwhelmed, and confused by online marketing and quickly get excited about it as they see how it impacts their businesses and organizations.
Our favorite thing is hearing about how people have conquered the online marketing world to grow their ideas and find success in their business or organization. We want you to be next.
So what are you waiting for? Get the guide and start making your big ideas a reality.
Not sure where to start with marketing? That's why we created The Download.
We know you're busy trying to grow your big idea. Because we work closely with small businesses like yours every day. Drawing on decades of experience, we're now sharing our online marketing knowledge in a free guide that's packed with tips, examples of what works and what doesn't, and a whole lot more, like: *How people find you online* *How to set yourself up for success* *How it all comes together* *How online marketing can work for you*

Share with your network