Retail sales seasonality is something that the big players plan for every year. This means they expect to lose money in some parts of the year, knowing it will balance out in the periods that are usually profitable. They're able to do this because major retailers can survive a negative sales quarter or two, maybe even three.
For your small business, though, you may not want to take the risk of running in the red for months at a time. Whether it's a heavier shopping season or not, you work every day to keep your doors open and your website live.
In this article, we'll explore how you can combat retail sales seasonality, or better yet, how you can leverage seasonality to work for you.
What is seasonality?
Seasonality in retail refers to the regular fluctuations of purchasing patterns throughout the year. Depending on the industry, the degree to which it affects a store can vary.
‌Large companies can predict seasonal effects on sales and make adjustments accordingly. Their executive-level supply chain economists and accounting controllers analyze sales trends in past years to decide how much inventory they'll likely need at any given time of the year. And this works for the larger companies, but what if you just started in the last couple of years?
You could start officially predicting and tracking spending patterns, but that won't help you right now. And it's easier said than done when you're the acting accountant. And the owner, and the store manager, and the janitor, and the marketer.
You can always look up statistics online to track demand in your industry, but nobody knows your business better than you. Retail sales seasonality for the small business is a different ballgame, and we're ready to hit some home runs.
How does seasonality impact retail sales?
Of course, depending on what you sell and where you live, different products will sell better than others at certain times of the year. That's true everywhere. Let's reframe that question for small business owners and ask how seasonality impacts your retail sales. Your answer will probably be unique.
Don't overanalyze it or reach for the books. If you were open last summer, just think about anything that might stand out in your memories. Maybe it was the scent of a particular candle you couldn't keep on the shelves. Maybe you remember a lot of people asking for a product that you didn't carry. These are the little things you pay attention to as a business owner to inform your strategies for the year.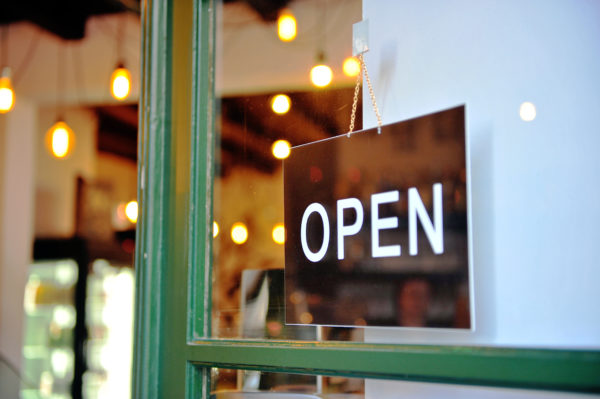 Retail sales seasons
Let's break down the four retail sales seasons and discover things you can take advantage of and steps you can take to minimize lulls.
The holiday season (October through December)
This may be the easiest time of the year to sell something, but don't count on just the holiday season to boost your sales. Take proactive steps to maximize sales during this annual three-month hustle and bustle.
Make sure to plan for the special days and celebrations in this season.
Halloween
Have some fun with this one! Fill the front of your shop with spooky decorations. Run a trick-or-treat promotion specific to your business. Continuing with the candle example, raffle off a popular fall or "spooky" scent. Count each purchase as an entry or collect entries by encouraging customers to sign up for your email list.
Thanksgiving
Practice customer appreciation throughout November. Offer a special discount coupon for all shoppers. If you have the bandwidth and it makes sense for your business, send the coupon in a handwritten card or personalized email thanking your customers for their support. Small businesses can make the most of acts of gratitude to outshine major retailers and gain dedicated customers.
Black Friday, Small Business Saturday, and Cyber Monday
We're a bit partial to Saturday, but don't miss out on offering sales during these three days. Nobody expects to pay full price on this particular Friday, Saturday, and Monday, which is why so many people shop during this whole weekend.
Chanukah, Christmas eve, and Christmas day
Will you be open on Christmas Eve or offer adjusted hours? If your shop tends to see high traffic, offer coffee or hot chocolate to anyone walking by. If you're closed on these days, focus on shoppers looking for after the holiday sales.
In the lead-up to these celebrations, think about how you will market your products as great gifts for your customers' loved ones.
The post-holiday/New Year season (January through March)
It's the season of resolutions, valentines, and four-leaf clovers. After the holiday season, people tend to shop less for a little while, so now is the time you can experiment. Everyone else is trying to do something revolutionary in January, so you might as well, too. Bring in a small trial amount of a new product or flavor and see how it resonates with customers. It's okay to make mistakes now as you figure out what works best for your business.
Run Valentine's Day or St. Patrick's Day giveaways on social media that strategically increase brand awareness and capture new contacts. Ensure the requirements to win include social engagement, such as sharing, liking, commenting, and subscribing to email.
The spring season (April and May)
With high school and college graduations, Easter, Memorial Day, and Mother's Day in this season, people are ready to come out of hibernation. Capitalize on whatever brings you customers during April and May. That might mean running a promotion or carrying certain products for one or several of these occasions.
Continue with email-capturing techniques and promoting your shop on social media. These are marketing strategies that cost you little to no money with significant returns.
The summer slowdown (July through September)
Depending on what you sell and where you live, summer could be your most lucrative season. Beach and tourist towns might count on the summer season more than the holidays. But, for several industries and locations, retailers go through a slow summer. Don't be afraid to get creative with more event-based marketing ideas to fight the slowdown.

It's the perfect time to get out in the community. Organizations are always in need of event sponsors. Tie your company name to a local 5K race for a cause that you care about. A staggering 87% of consumers will buy from a business that supports a cause they care about. Being at events in the community and associating your brand with a philanthropic cause will also increase the chance of your brand being mentioned in the local media.

If all else fails, back-to-school incentives are always smart too.

Share with your network