More and more, people are turning online for their needs. Ecommerce is driving industries today and an online business presence is essential to success.
In 2021, 2.14 billion people are expected to trade goods and services online. It is crucial to move your company online to reach these people, secure new leads, and grow your trucking company.
Taking your company online can seem daunting, but online marketing can be easier than you might expect. Use these trucking company marketing ideas to help you draw up an effective online marketing strategy to set up your company to succeed in today's ecommerce market.
So, where do you start?
Boost leads and sales for your trucking, warehousing, or logistics business with online marketing tools and advice.
Moving online from traditional marketing
Transitioning from the traditional marketing strategies you already know well to the new online marketing strategies your trucking company needs to stay competitive can feel overwhelming, but don't be discouraged.
We have seven tips and resources to help you brainstorm your trucking company marketing ideas and start growing your business.
1. Your company website
People look online when they need a service or a provider or want to learn information or compare companies before committing to a transaction. You want to maintain your own website to turn these people into clients and generate more leads for your transportation services.
Over 25% of people will click on the first Google search result, so it is important to boost your company website in the results. A higher standing than your competitors' websites on the search results page will increase your visibility and generate more leads.
SEO, search engine optimization, allows you to utilize keywords in your website and content design to appear more prominently in online searches to drive traffic to your site, ultimately increasing your client pool. You can connect with a broader potential clientele through SEO than you could with general advertisements or recommendations alone.
2. Email marketing
These days, everyone has an email address. Email marketing connects you directly with clients to keep your business top of mind and promote your services. It's a good tool to keep in mind while brainstorming your trucking company marketing ideas.
Emails can be easily scheduled ahead of time or individually personalized to forge relationships and give clients a positive experience with your company that'll encourage them to come to you again.
Marketing through email outreach gives you a direct avenue to generate more leads with higher company visibility at a relatively low cost.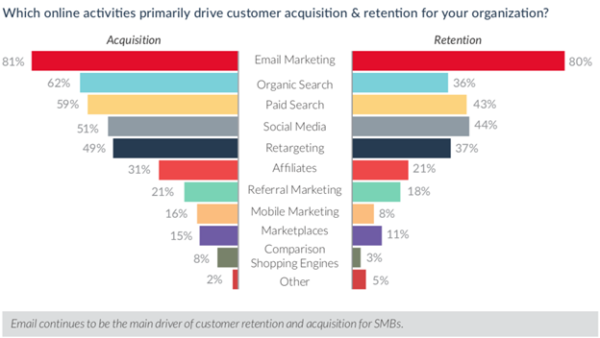 3. Building an app
Mobile phones and tablet computers have become a critical part of life on and off the road. These days, owner-operators use their cellphones and mobile apps on the road to book loads, monitor the weather, traffic conditions, and gas prices. A survey by uShip found a 16% increase in the number of truckers who used apps.
It is crucial to consider cellphone outreach when thinking about your trucking company marketing ideas. Producing an app for truckers not only increases your interactions with your drivers and clients but also addresses their needs and can keep you top of mind.
A trucking app can include GPS navigation, a cheap fuel locator, load management tools, etc. to effectively address the needs of your clients on the road.
4. Referrals and online reviews
Word of mouth referrals represent a powerful marketing strategy for your company. When you satisfy your current clients, they become willing to promote your business to their friends, family, and business contacts — eventually, your pool of potential clients broadens considerably. You can also tap this powerful tool by simply asking for referrals from clients through email or on your website.
When you move your business online, you also can get written reviews of your company readily available — which can act as practical referrals from strangers. Potential clients will browse reviews before deciding to do business with you. Positive reviews reflect well on your products and services, help you maintain connections with current clients, and even boost your company in Google search results.
In the trucking industry, reviews are less common, so clients may not think to leave you a review. Like with referrals, learning to ask for reviews is important to ensure your trucking company is successful. You could include quoted reviews or a review section on your website that new potential clients would see when they reach your landing page.
5. Google Ads and retargeting
Google is where most people search when they are looking for any kind of information, and it's the first stop to finding a company that fulfills their needs.
Investing in Google Ads will help you find new clients, secure more leads, and grow your business. You can connect with potential clients as they search for products and services your trucking company offers, streamlining your marketing efforts.
Advertising on Google will also prioritize your company website in Google search results, boost your web traffic, and increase your potential leads.
Using Google Ads also allows you to advertise directly to potential clients who visited your website previously through retargeting. This strategy helps grow your clientele and promote your trucking company by advertising to people who have already shown interest in your company. Retargeting also helps increase the chances they will click on your ad, return to your site and ultimately do business with you.
6. Managing social media
Social media is a simple but impactful marketing tool. With 3.78 billion current social media users — expected to rise to over 4.4 billion users by 2025 — it is lucrative to manage a social media presence for your trucking company.
Establishing a social media presence lets you connect with potential clients and employees, build your company's reputation, cultivate positive reviews, and increase your visibility. By keeping a social media platform for your trucking company, you can give yourself access to a broad pool of social media users. Use social media to help drive brand awareness and name recognition, share your company values, and show your expertise in the field.
Maintaining your trucking company's social media doesn't need to be complicated. Constant Contact offers social media management tools to help you easily manage your social marketing strategy.
7. Directories
Directories are a simple resource to remember when developing your trucking company marketing ideas. Online business directories support your online presence and help your potential clients to find your business. Directories provide useful information about your trucking company, making it easy for potential clients to find what they are looking for.
Listing with a directory also improves your targeted reach so that you can focus your time and effort on connecting to people actively searching for your trucking company's services.
Google Business Profile is one directory that reaches a large volume of users and improves the SEO for your company website, which can increase the number of leads you get and client reach.
Next steps
Transitioning into online marketing and the world of ecommerce can feel overwhelming. By drafting a marketing strategy for your trucking company and following our tips, you will be expanding your clientele, driving new leads, and launching your trucking company to greater heights in no time.

‌For further resources to get started, check out Constant Contact Transportation Services' online marketing guide, The Download.

Share with your network