As an administrative services professional, you know your business thrives when your customers are pleased. With regular administrative services customer satisfaction surveys, you can catch potential communication issues early and find out what else your customers want and how you can help.
You want to provide an excellent service and have a profitable business, and in fact, your success likely depends on how strong your service is. So, how strong is it? Knowing what your customers think about your business can help you serve your existing customers better and attract new ones.
Customer experience is the only brand differentiator anymore. As an administrative service provider, you may offer many services, from marketing skills to bookkeeping. But no matter your skillset, thousands of others have a similar one.
You set yourself apart with your customer service.

Find more clients for your bookkeeping, hiring, or virtual assistant services.
When your customers are happy, they tend to be repeat customers and recommend you to their friends. They're also more likely to stay customers for a longer time. According to research, 89% of consumers report shifting to a competitor after experiencing bad customer service.
On the other hand, loyal customers tend to buy more and contribute to your bottom line. Plus, when you retain good customers, you spend less time marketing and advertising to find new customers.
A customer satisfaction survey can tell you what makes your customers happy. You may be able to resolve a communication issue before it becomes a make-or-break concern. You may even discover new ways to serve your customers.
Benefits of customer satisfaction surveys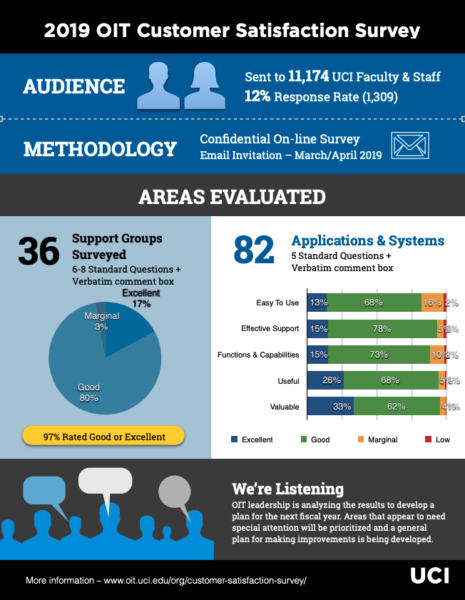 An effective customer satisfaction survey starts with knowing why you're asking. What are you hoping to learn about your customers?
Do you want to know more about your current customer base so you can target your marketing efforts to others like them? Or are you wondering what else they want from — you but wouldn't think to ask for — so you can improve your customer retention?
Business owners know it costs less to retain customers than to find new ones. Happy customers are more willing to try new products or services and to leave you positive reviews online.
Positive reviews boost your website rankings, making it easier for potential customers to find you. Lots of glowing reviews makes them more likely to trust you. Ultimately, trusted services are worth more, and you can raise your prices and create packages that better serve your clients while increasing your earnings.
Embracing an attitude of constantly learning about your customers gives you more opportunities to learn what they want. A survey can show you exactly what you're doing right, and what you should emphasize to attract more customers similar to your current happy customer base. A survey might also give you insight into a potential new service offering or spark an idea to collaborate with other service professionals to offer a greater range of services.
All you have to do is ask the right questions.
Examples of customer satisfaction survey questions
Understanding what you're hoping to learn will help you plan your survey. Once you know why you're asking, it's time to think about what to ask.
In your administrative services customer satisfaction survey, you can organize your questions by topic. You can try breaking your questions down by demographics and by product or service use.
Demographics
Understanding who's using — and appreciating — your services helps guide your future marketing efforts. Information on your customers' demographics is useful if you're wondering about who your target audience is.
Consider collecting survey data like:
Age range
Location
Job title
Business size (employees or revenue)
Your outreach to local customers would necessarily be different than to global customers. Similarly, how you market to a one-person business is different from how you market to a corporate executive.
Product/Service Use
The reason you're doing a customer satisfaction survey is to gather feedback from your customers you can use to improve your product or service. Try to find out which services they're using and how they feel about their experience so far.
You probably want to know answers to questions like:
How often do you use our service?
How long have you used our service?
How do we help you achieve your goals?
How would you describe our service?
Are you satisfied with our service?
What would you improve?
What's something else you'd like to outsource in your business?
Knowing how often customers use your service, for example, gives you a sense of how essential you are to their business. And some questions can work together. It's great to hear you have longtime customers, but it doesn't matter how long they've used your service if you're not helping them achieve their goals because they may not stick around much longer.
Every customer has different reasons for choosing service providers. You may think it's because you've been in business for a decade or have a wall of certifications. Yet, your customers may stay with you because they appreciate your high-touch customer support or speedy service.
Do you know what attracts your best customers? Use a customer service survey to help you find out. From there, you can figure out not only how to keep the customers you have but how to find more just like them.
Formatting tips for customer satisfaction surveys
Once you know your goals for the survey — that is, why you're asking and what you're asking — you know the types of feedback that can help you. Now you need to figure out how you can get it.
Ideally, your customers will be happy to help, but you'll want to make it as easy as you can for them to participate.
Keep your survey simple. Think about it from your customer's perspective. They're taking their valuable time to answer your questions. It may seem counterintuitive, but it's better to ask three to five targeted questions than 20 that cover the gamut of possibilities.
Identify the questions you most want answered, and make the others optional. That way, if your participants feel uncomfortable answering something or are in a hurry, they don't have to answer all and you can still get useful feedback.
Offer a mix of question types, from multiple-choice, yes/no, sliding-scale, and open-ended questions. Sometimes, surveys group multiple-choice questions together followed by open-ended ones because multiple-choice are usually easier to answer.
Make your customer satisfaction survey work for you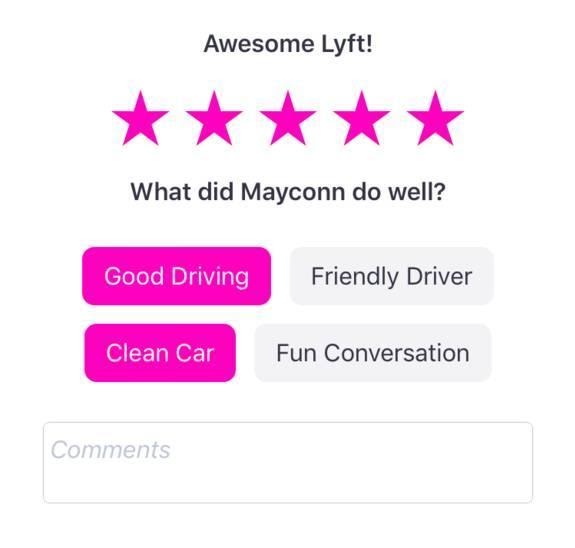 Some companies send automatic surveys to ask one specific question. For example, Lyft asks for immediate feedback after every ride. They want your feedback on the driver, so they ask questions on timeliness, cleanliness, and courtesy.

You can do the same with simple email marketing automation. After a customer uses your service, send a follow-up email and invite their feedback.

Understanding who uses your services and why gives you the information you need to plan your next moves. How else can you help your customers? Who else can you reach out to?

You want to keep your energy focused where it matters — on helping your customers — so make setting up an administrative assistant customer satisfaction survey easy on yourself. Check out our personalizable customer service survey templates to integrate pre-written questions, multiple response types, and more. You'll find everything you need to help your customers' feedback help you keep improving.

Share with your network